Expansion works on Salit colony in Tulkarm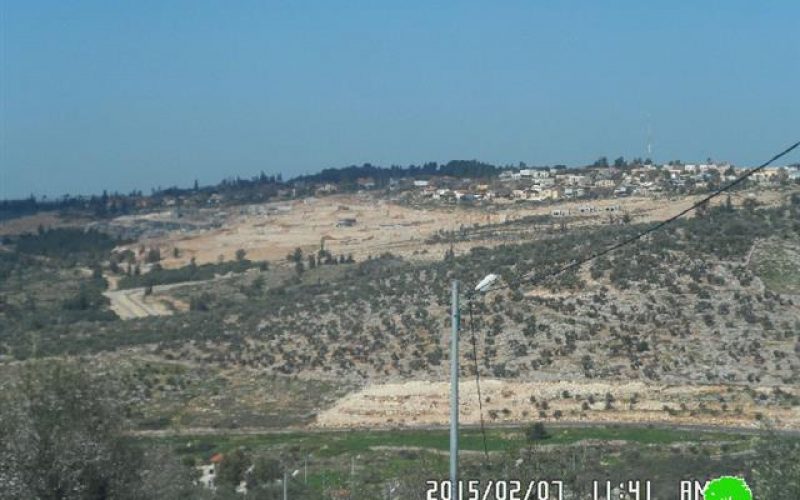 Violation: ravaging works in Salit colony
Date: 01/02/2015
Location: isolated lands behind the apartheid wall (kfar Sur and Jebara villages)
Perpetrators: Salit colonists
Details:
The colony of Salit is racing time to expand on the lands of the Palestinian southern countryside; especially in Tulkarm governorate. The colony has been and is still confiscating lands from the villages of Kfar Sur and Jebara that are located in the nearby.
According to a field observation conducted by Land Research Center on the site, ravaging works on 34 dunums were noted; the area is reported to be outside the boundaries of the colony.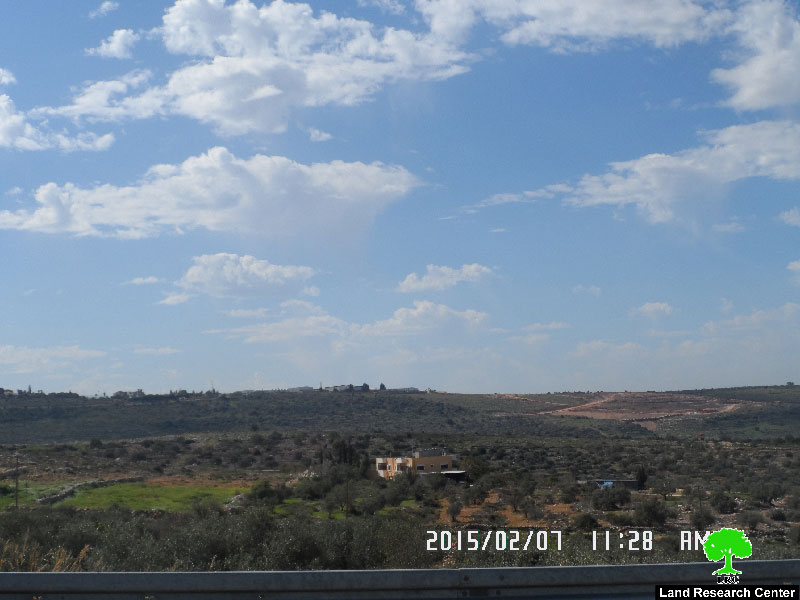 Photos 1-3: the ravaged area relative to al-Ras area
It should be marked that colonists took advantage of Palestinian farmers being denied access to those lands to confiscate them expand the colony on. Until now, there are no accurate statistics on the targeted trees that are planted in the area.
In the same context, it is indicated that the village of Kfar Sur is also under the colonial interests spot. Since 2014, around 240 dunums were ravaged from the village for the sake of expanding Salit colony, taking into consideration that those lands are isolated behind apartheid wall.
Also, the occupation annexed around 30 colonial units "caravans" on the lands that have been ravaged in a step to pin down the colony's presence in the area and to legalize it as a full colony.
About Salit :
Salit ; rock in Arabic, was named afrer the Palestinian village Kfar Sour on which it is located.
The colony is situated in the southeastren part of Tulkarm. It was established in 1979 and is of 1475 dunums in area. The reason behind its establishment is geo-political, since it is located betweeen the green line and kfar Sour which has enabled the colony to expand more and more with time .
The lands on which the colonty is established are goverenmental and registered in the Jordanian land treasury of the Hashemite Kingdom totaling 1350 dunums. The other part of the lands is owned by the farmers of Kfar Jamal village and is of 125 dunum in area used by colonists for planting cactus. The total area of the colony now is 1475 dunums but the built-up and industrial area totals around 700 dunums in area.
Prepared by
The Land Research Center
LRC