Demolition order on retaining wall in the Salfit village of Bruqin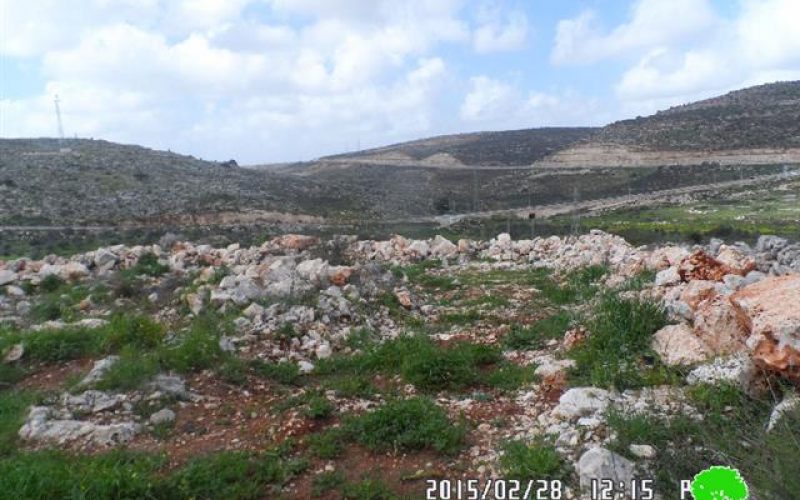 Violation: serving demolition order
Date: 16/02/2015
Location: Bruqin village
Perpetrators: Israel Planning and Construction Committee
Victims: citizen Na'im Barakat
Details:
A massive force from the occupation army accompanied by the so-called the inspector of the Planning and Construction Committee- Israel Civil Administration raided the area of al-Buk'an, northeast Bruqin village in Salfit governorate and handed citizen Na'im Barakat out a demolition order. The military order gave the notified a 7 day deadline to demolish retaining walls (250m) that are built on a 2 dunum plot.
The occupation justified the order under the claim of lacking building permits within area classified C according to Oslo Accords. Noteworthy, the owner of the plot was served a stop-work order on same land on June 26, 2014.
The retaining walls were built in a simple method by collecting stones form the land and putting them on top of each other to form a wall; this very design is used by farmers to protect lands from wild animals.
Photos 1-2: the notified retaining walls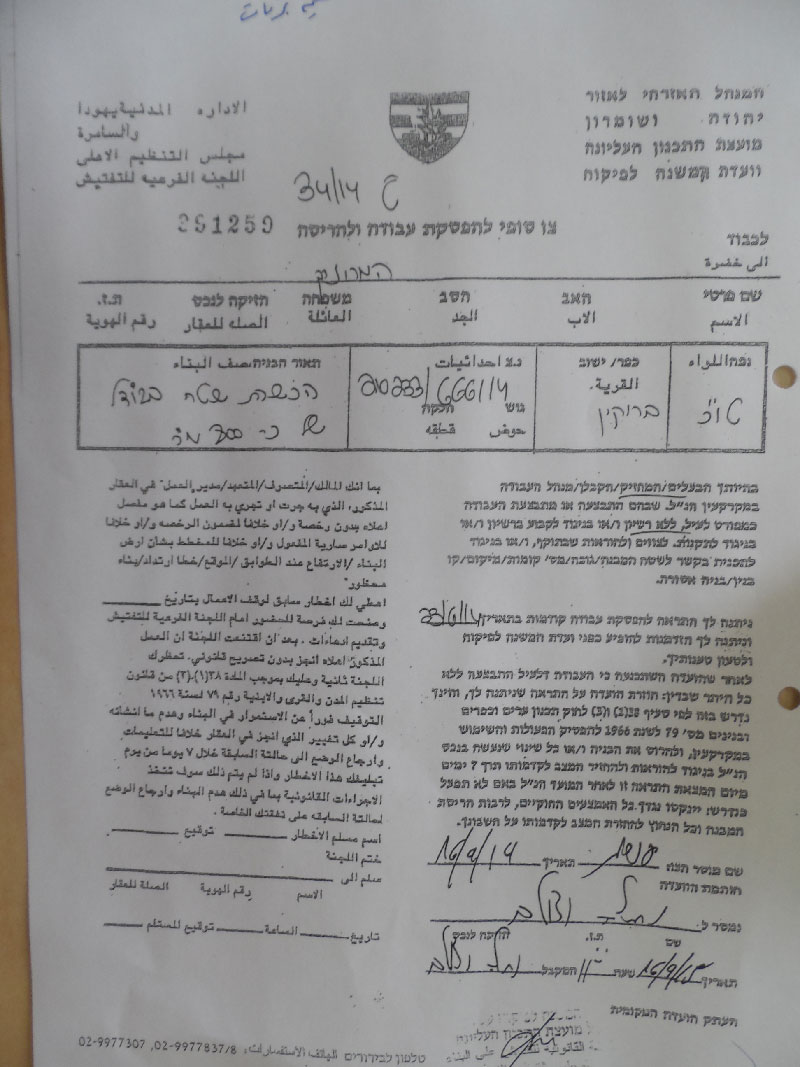 Photo 3: The Israeli demolition order
Non-stop notices :
According to the data of Bruqin municipality, the area of al-Buk'an has at least 16 residences notified of stop-work and demolition under the pretext if unlicensed construction; the Israeli occupation authorities never grant farmer such permits.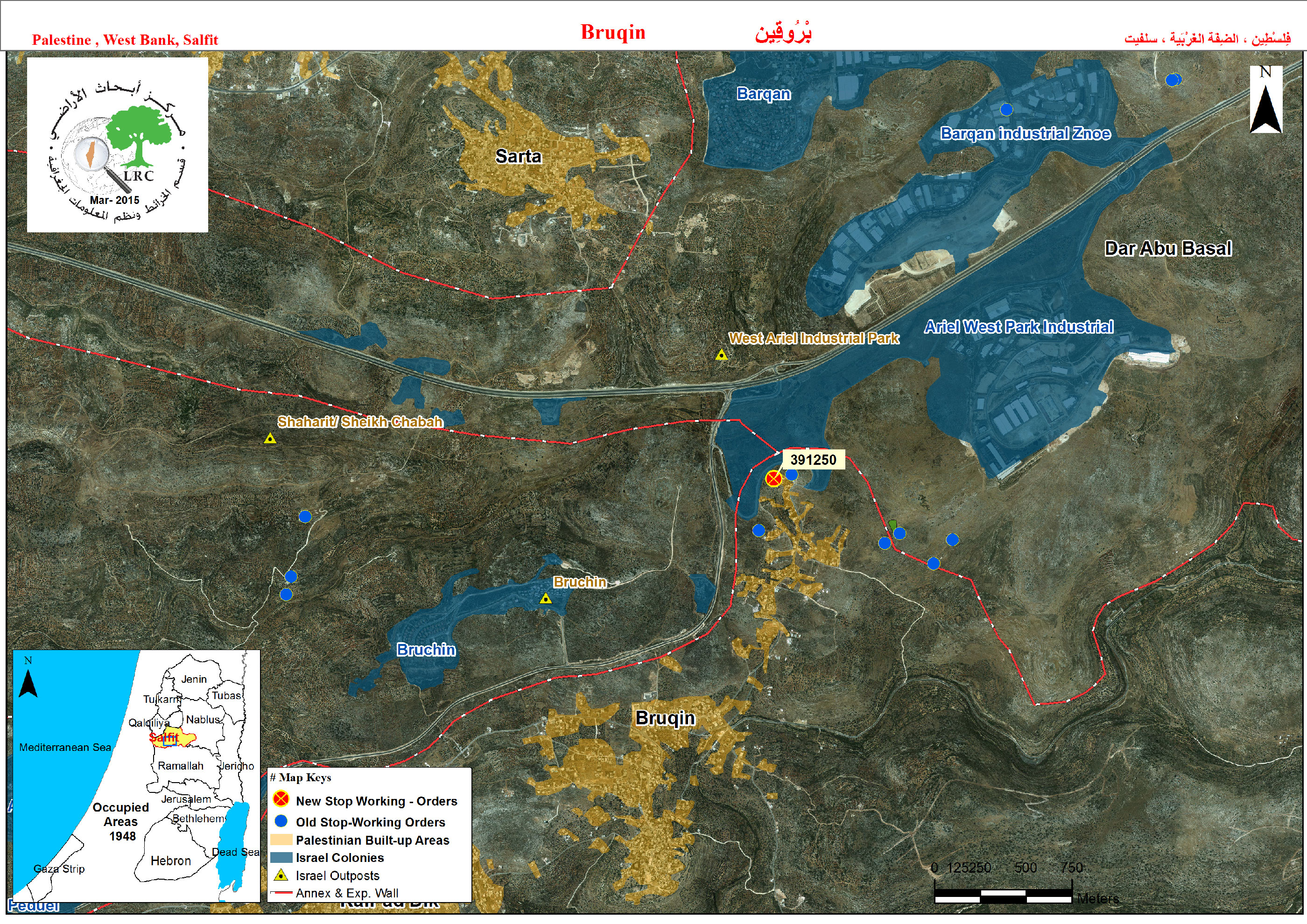 Bruqin
It is located 13 km to the west of Salfit city; it is one of the Palestinian villages that depend mostly on agriculture in its income. The village's total area is 13273 dunums including 1336 dunums of built-up area inhabited by around 3500 people.
1200 dunums are planted with olives while 3000 dunums are used for herding purposes; the rest (8000 dunums) are under the nearby colonies control. The village is facing vicious attack from the Israelis; more than 8000 dunums of the village lands were confiscated for colonial expansion purposes
Prepared by
The Land Research Center
LRC