Colonist uproot 70 olive saplings in Hebron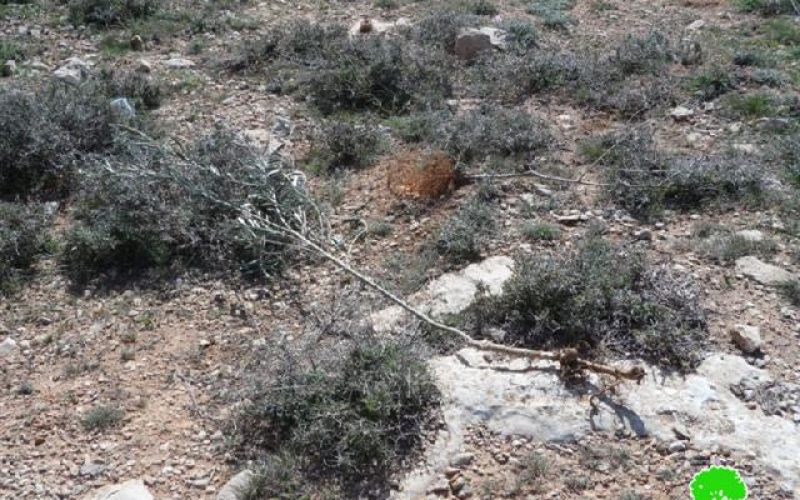 Violation: uprooting olive saplings
Date: 06/02/2015
Location: Sa'ir town/ Hebron governorate
Perpetrators: Asfar colonists
Victims: citizen Basim Shalaldih
Details:
A group of colonists uprooted a number of olive saplings from the land of citizen Basim Shalaldih from the area of al-Qanoub, east Sa'ir town. Shalaldih told a researcher from Land Research Center that he on February 06, 2015 planted his land with 80 olive seedlings gifted from YMCA association. On February 08, 2015, Shalaldih came back to find out that 70 out of the 80 saplings were uprooted.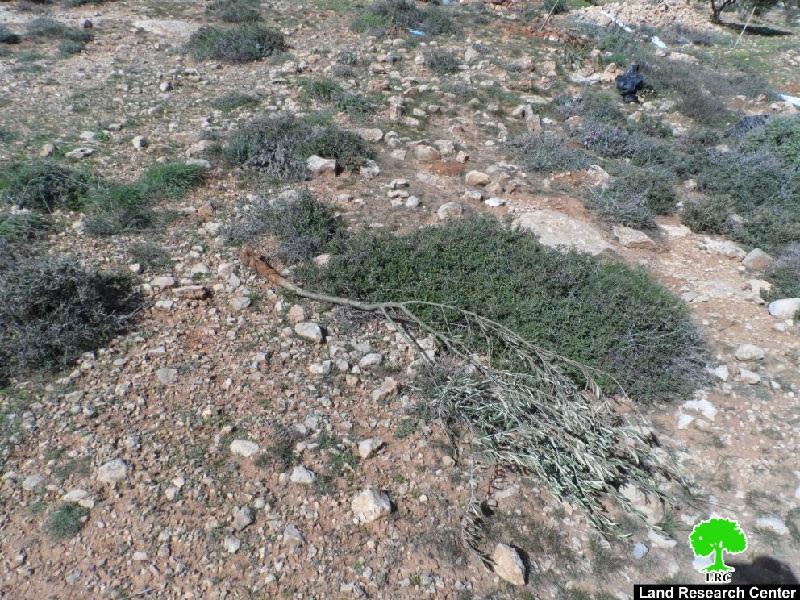 Photos 1-5: signs of the uprooting attack
Shalaldih said that one of his relatives told him about seeing three strangers wandering in his land on Friday of that date. Basim says that the attack was carried out by colonists from Asfar colony that is located 1km south to his land.
The citizen submitted a complaint to the Israeli police station in Kfar Etzion colony; he gave his testimony. Police asked him to summon the eyewitness to give his testimony , which is what he indeed did next day.
As a result, police came to the scene, examined evidence, took some photos and left the area. It should be marked that the uprooted trees were planted on a 6 dunums plot.
Prepared by
The Land Research Center
LRC