The occupation demolishes a agricultural structure and a residence in Idhna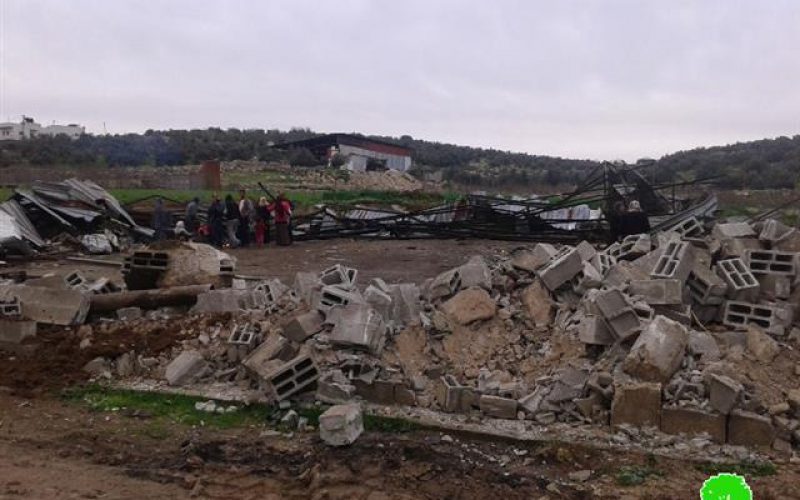 Violation: demolishing a barrack and a residence
Date: 29/01/2015
Location: Idhna / Hebron governorate
Perpetrators: Israel Civil Administration and army
Victims: citizens Mahmoud Abu Juhaisheh and Ahmad al-Jiyawi
Details:
The Israeli occupation authorities on January 29, 2015 demolished a agricultural barrack and a room in the village of Idhna, west Hebron.
Citizen Abu Juhaisheh to a researcher from Land Research Center said the following : " at 5:00 a.m. , an Israeli force of 10 military jeeps, a digger and a bulldozer raided the area of Wad Risha, west of the Idhna and embarked on demolishing my 1000m2 structure that I built in 2010; I use this structure to shelter my cows and part of it I use as a junk yard"
He also added : " I have received a stop-work order on my structure under the pretext of unlicensed structure but I did not object the order knowing that the Israeli occupation authorities will not grant me a building permit".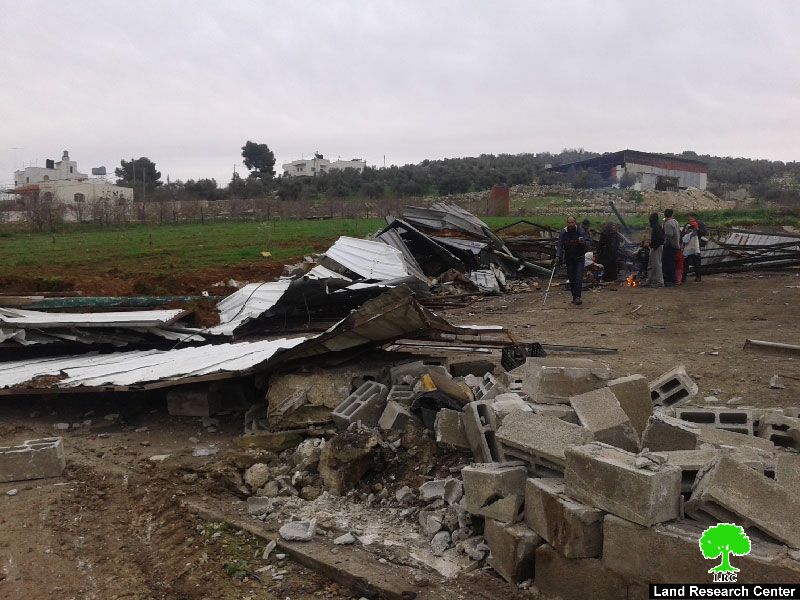 Abu Juhaisheh pointed out that an officer from the Civil Administration came to the barrack location and asked him to demolish it; the officer gave the citizen a deadline until January 26, 2015 to restore the previous status of the structure otherwise the occupation will demolish it and confiscate the interior. As a result, the citizen vacated the cows and started removing the barrack's roof. Despite that, the occupation authorities came today and demolished the structure.
The structure of citizen Abu Juhaisheh
The Israeli occupation authorities then moved towards the area of al-Ras and demolished a room( made of clay and rocks) belonging to citizen Ahmad al-Jiyawi; the 50m2 room was built in 2012.
Previously, the Israeli occupation authorities on September 24, 2011 demolished the 75m2 residence of al-Jiyawi; the Red Cross donated a tent for the five member family of Jiyawi after the demolition of his house.
For further information about the previous demolition , please read through the report issued by Land Research Center( Ar, Eng)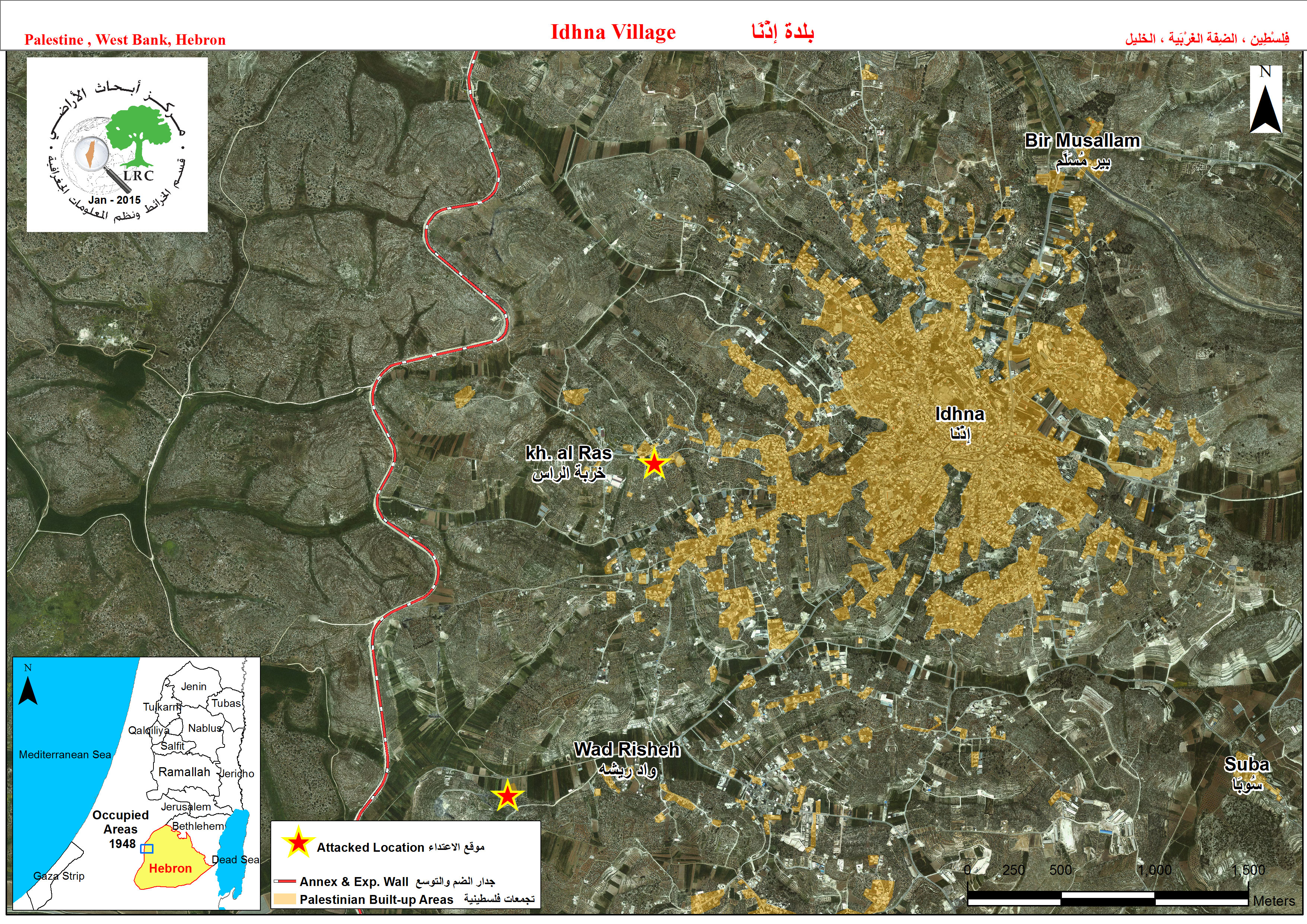 About Idhna:
It is 18km west of Hebron. According to statistics conducted in 2007, Idhna is inhabited by 19,012 people. It has a total area of 26,152 dunums, 2653of which are built-up area of the village.
The Israeli occupation confiscated 107 dunums of Idhna for the Apartheid Wall. Let alone that 3,511 dunums were isolated as a result of the construction of the wall.
Besides, bypass number 35 -that is 4,674 meters long- confiscated more than 467 dunums of the village lands.
Prepared by
The Land Research Center
LRC