The Israeli occupation notifies the Bedouin community Arab al-Kabana with eviction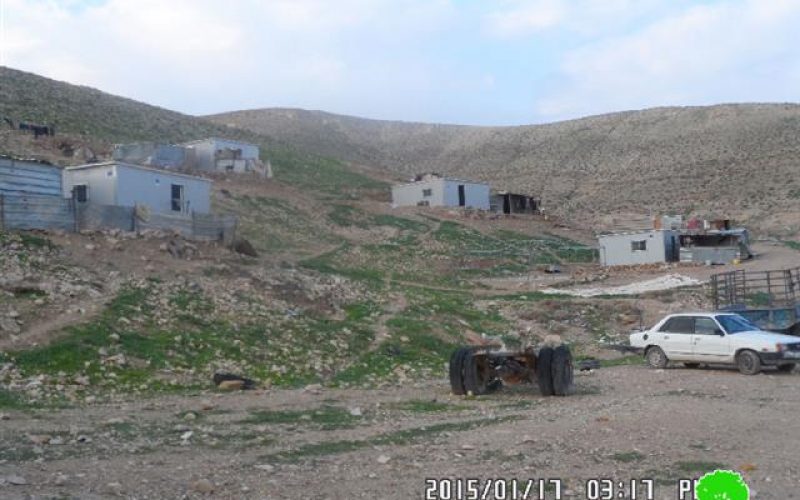 Violation: serving an eviction order on a whole community
Date: 12/01/2015
Location: Wad al-Quilt/ Jericho
Perpetrators: Israel Civil Administration
Victims: 15 bedouin families
Details:
The Bedouin community of Arab al-kabana is inhabited by almost 160 people; life standards are non-existent for the community has no infrastructure, roads, electricity and even services. Despite all, Bedouins insist on staying where they are and totally refuse to move despite all occupational plans to displace them and re-locate them in a different location.
It should be marked that Action Against Hunger ACF gifted caravans, which are of 30m2 to support 15 Bedouin families in the community of Arab al-Kabana during December 2014. Families over there used to live in tents made from hay and wood, which lack health standards and services.
Photos 1-4: the donated caravans
The Israeli occupation, as usual, tries to harass residents of the area in all possible ways even those that contradict human rights. On January 12, 2015, a massive force from the occupation army raided the community and handed residents out eviction orders on their caravans ; a deadline of 48 hours was given to Bedouins to evacuate . The orders came claiming caravans located on State lands according to the occupation army. The following table shows information about the affected people :
No.

Affected citizen

Family

Minors

1

Mohamad Kabana

7

5

2

Fatima Kabana

5

3

3

Jihad Kabana

2

0

4

Tail Kabana

9

7

5

Alia Kabana

2

0

6

Mohammad Kabana

6

4

7

Husam Kabana

5

3

8

Iyad Kabana

3

1

9

Sarah Kabana

1

0

10

Ahmad Kabana

5

3

11

Osama Kabana

3

1

12

Ahmad Mousa Kabana

6

4

13

Mousa Kabana

3

1

14

Yasir Mousa Kabana

4

2

15

Arafat Mousa Kabana

5

3

Total

66

37
Source: Field Observations – Monitoring Israeli Human Rights Violations- Land Research Center
It should be marked that the community of Arab al- Kabana is one of the Bedouin communities that suffered from the discriminative policy of displacement. In 1983, the Israeli occupation army forced residents of that community to leave in the night of establishing the colony of Mizpe Yeriho.
What happened today explains that the occupation continues its collective punishment and displacement policy on people of Bedouin communities ; the occupation , in a similar context, announced establishing a residential mass to which Bedouins of the Palestinian Jordanian Valley will be forcefully moved.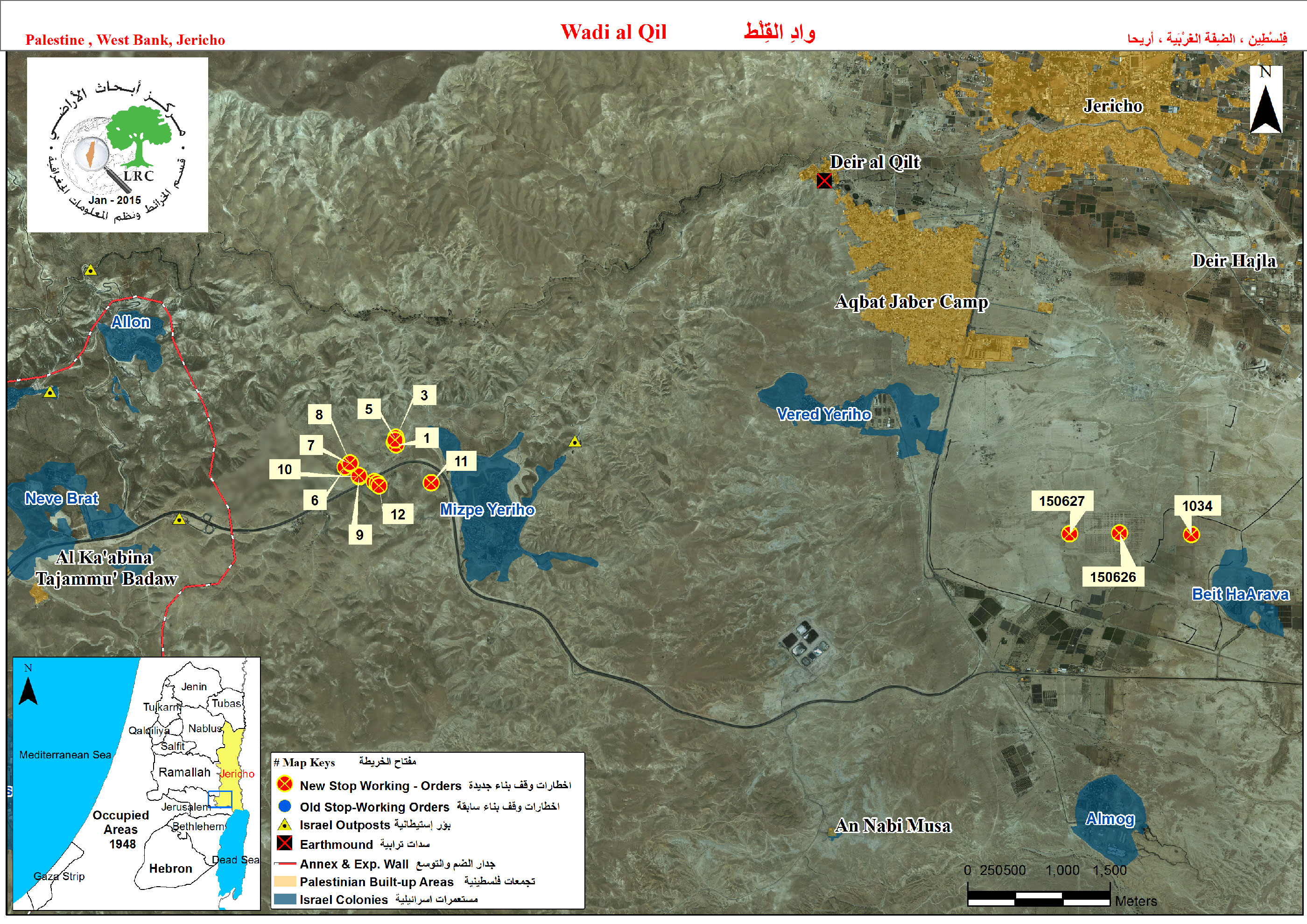 Prepared by
The Land Research Center
LRC