Fanatic colonists spray-print Discriminative slogans in Nablus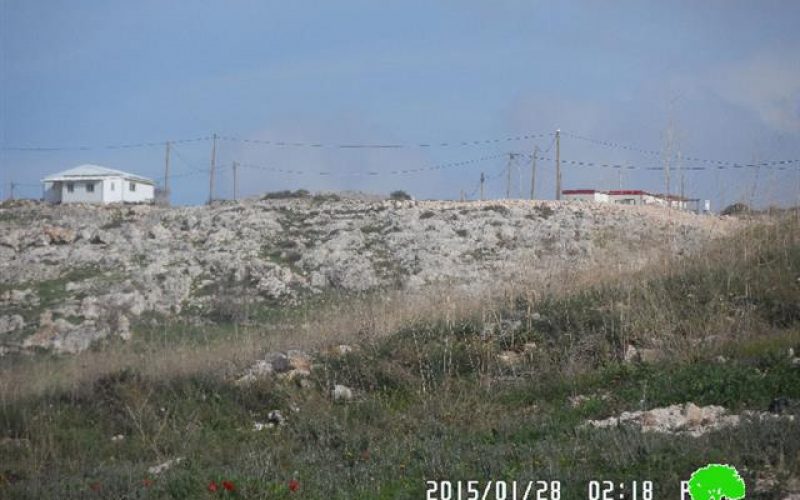 Violations: writing hatred-inciting slogans
Location: Asira al-Qabliya/ Nablus governorate
Date: 22/01/2015
Perpetrators: Yitzhar colonists
Victims: residents of the village
Details:
In a new attack carried out by Price tag gangs, a group of colonists from Yizhar colony on January 22, 2015 raided the area of al-Breimja, south of Asira village and spray-printed hatred-inciting slogans on the walls of a water facility; slogans which were written in Hebrew translates "Revenge".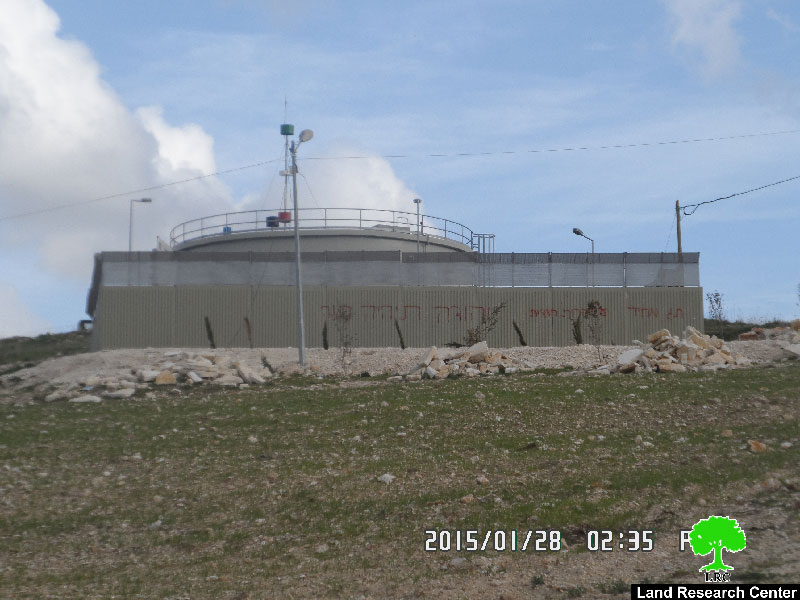 Photos 1-3: the water facility
It should be marked that the water facility is only 600m away from Yizhar colony; the 500m3 facility was established in 2013 to provide drinking water for the village while water scarcity is an issue due to colonist taking over the water springs in the area. Noteworthy, the facility underwent an attack on August 06, 2013; the attack resulted in damaging a room for workers and financial losses with an estimate of 300 NIS.
It is indicated and within the same context that colonists cut down 15 seedlings through breaking them from the stock resulting a total damage.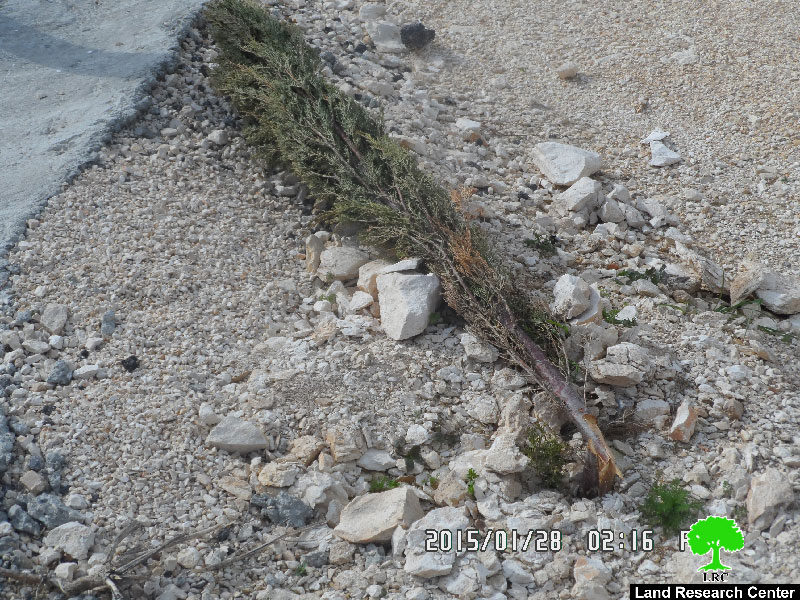 Photos 4-6: some of the targeted seedlings
Frequent attacks:
It should be marked that the area of al-Breimja has been witnessing too many attacks on a total area of 500 dunums.
Despite the fact that the area is classified B according to Oslo Accords( under Palestinian control), yet it witnesses too many attacks against residents and residences by colonists. For example , kid Suhaib Saleh (10) was shot dead by colonists in 2003. Noteworthy, the boy was just playing in the nearby of his place.
As usual, the occupation declared the area a closed military zone to ban farmers from using t in anyway; al-Breijma is considered an elevated area and it is close to Yizhar colony, which made it a an easy target for colonists.
About 'Asira al Qibliya:
13 km west south of Nablus, 'Asira al Qibliya is surrounded by Tell from the north/ Zeta and Jama'in from the west/ Madama and Yitzhar colony from the east/ 'Urif from the south. 'Asira al Qibliya has a population of 2366 people according to a 2007 census. It has a total area of 6440 dunums, 322 of which are built-up area.
Yitzhar colony and its outposts devoured 530 dunums of the village lands. Yitzhar was built in 1983 on a land which is 469 dunums in area. 440 colonists live in it.
The outpost of Yitzhar is located east of the colony and devoured 61 dunums of the village lands.
According to Oslo Accords, 71% of the village is classified C (full Israeli civil and security control)while 29% of the village is classified B (Palestinian civil control and joint Israeli-Palestinian security control).
-1856 dunums are in area B
– 4584 dunums are in area C
Prepared by
The Land Research Center
LRC