Demolition order on a residential tent in Yatta town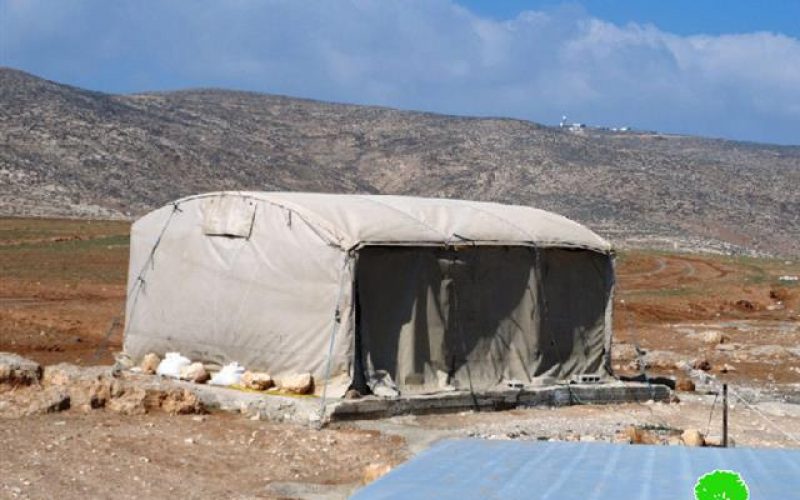 Violation: serving demolition order
Date: 12/01/2015
Location: Khirbet al-Markaz – Masafer Yatta
Perpetrators: Israel Civil Administration
Victims: Family of Mohammad Najajreh
Details:
The Israeli occupation authorities on January 12, 2015 notified a residential tent belonging to citizen Mohammad Najajreh with demolition. Noteworthy, the tent is located in the area of Khirbet al-Markazm, which is relative to Masafer Yatta in Hebron governorate. Citizen Najajreh asserted that Israel Civil Administration accompanied by a patrol from the army came to the place and handed him out the order.
The order said that the tent is unlicensed construction and compelled immediate termination of work. It also gave the owner a one week deadline to either demolish the structure or restore its previous status. Demolition cost will be billed by the occupation to Najajreh if he doesn't self-demolish his house on time.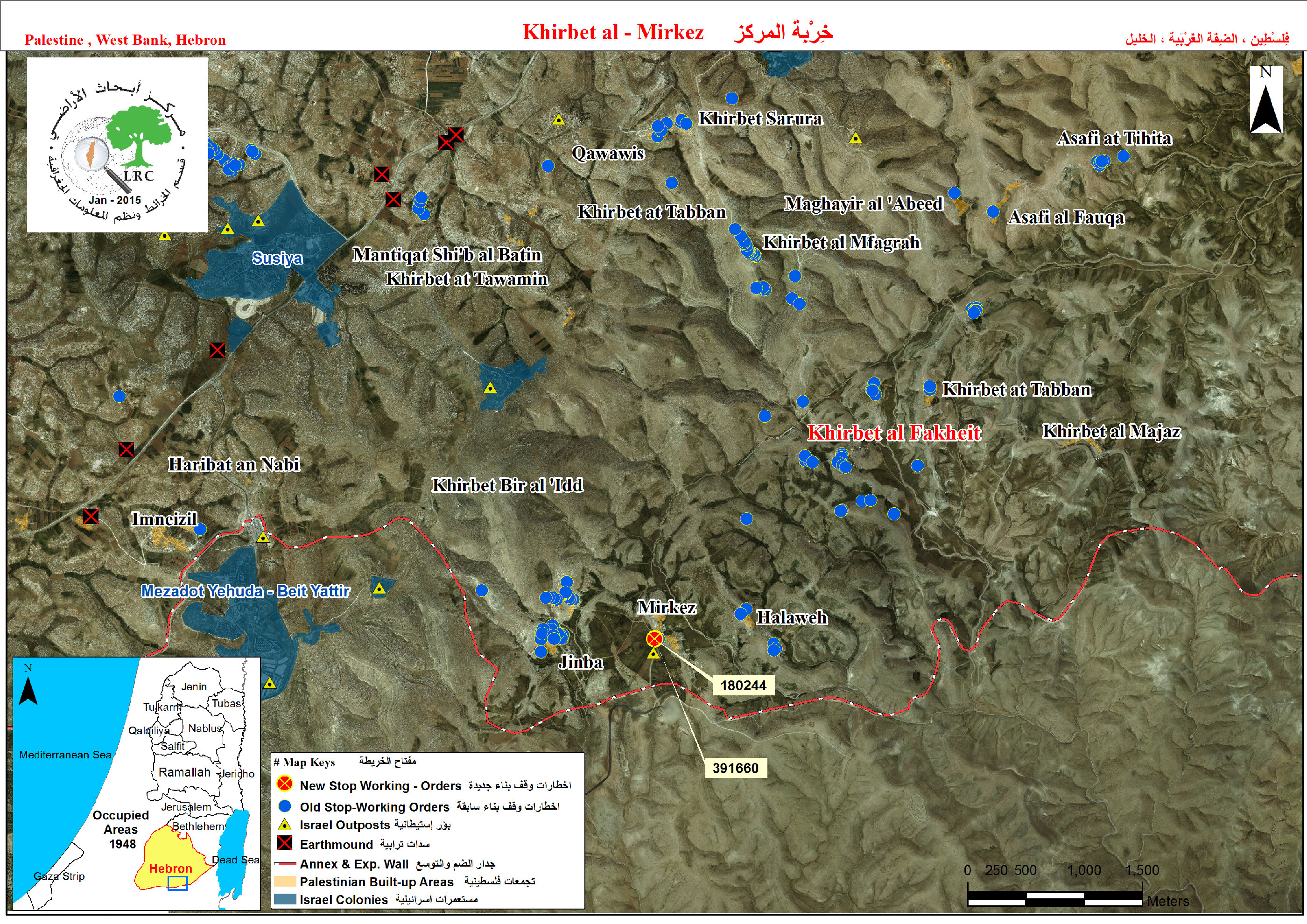 As for the tent, it was established 5 years ago on a cement floor. It totals 25m2 in area and is inhabited by 12 members.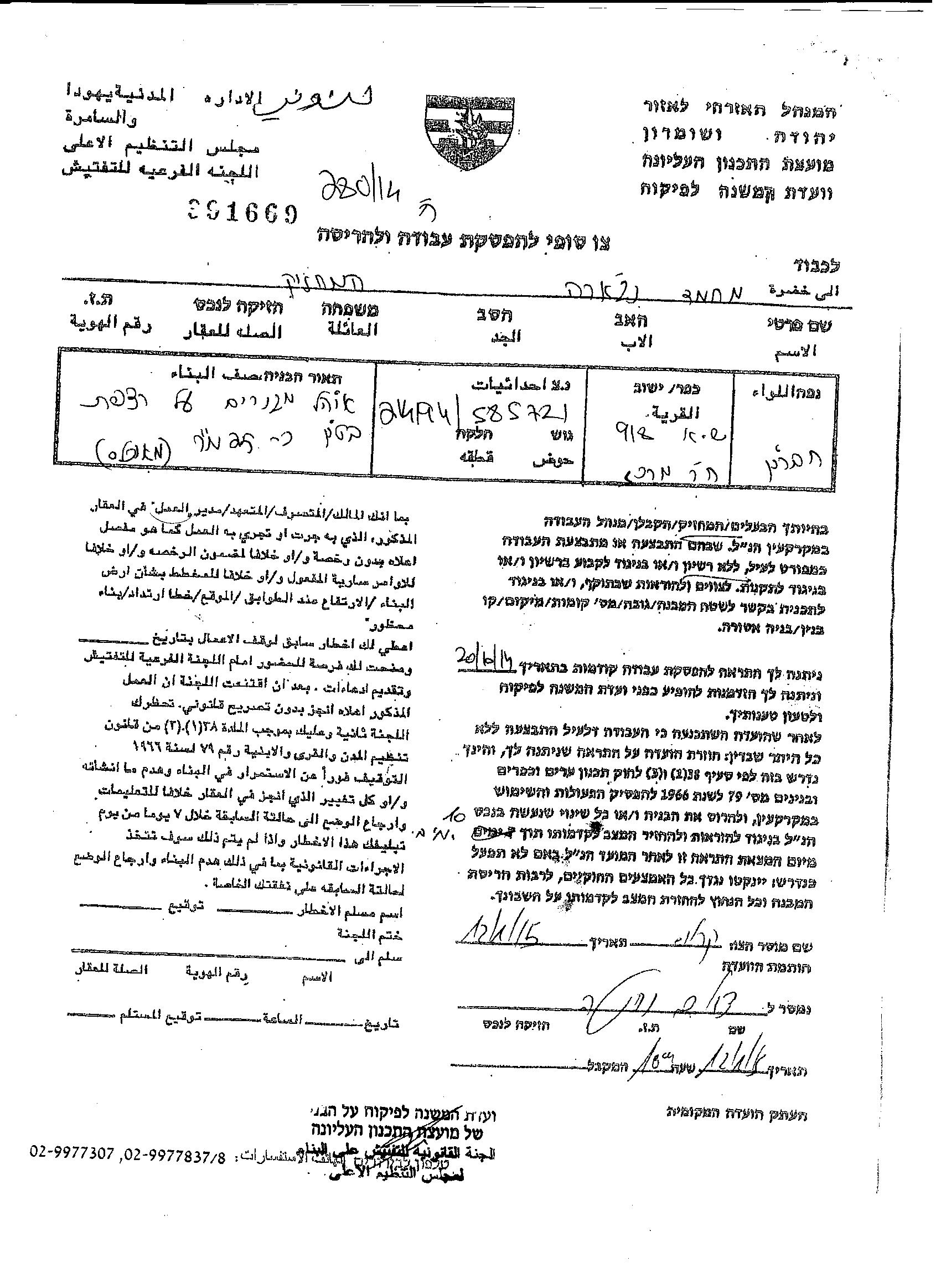 Photo 1 : demolition order on Najajreh's tent
It should be marked that the Israeli occupation authorities on October 20, 2014served a "stop-work and construction" order on the same tent. November 16, 2014 was set as the hearing session for the Planning Committee in the court of Beit El to consider the status of the notified structure.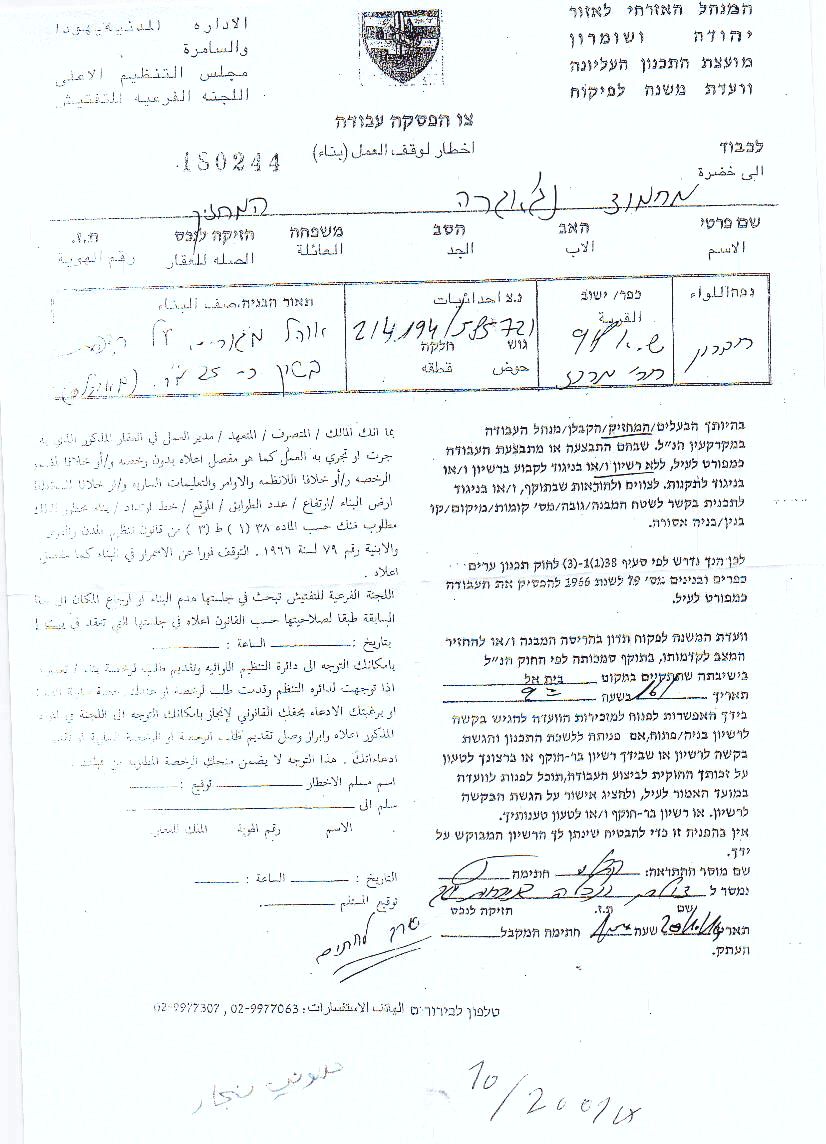 Photo 2 : the stop-work order on the tent
Prepared by