Colonists sabotage 33 trees in Yatta town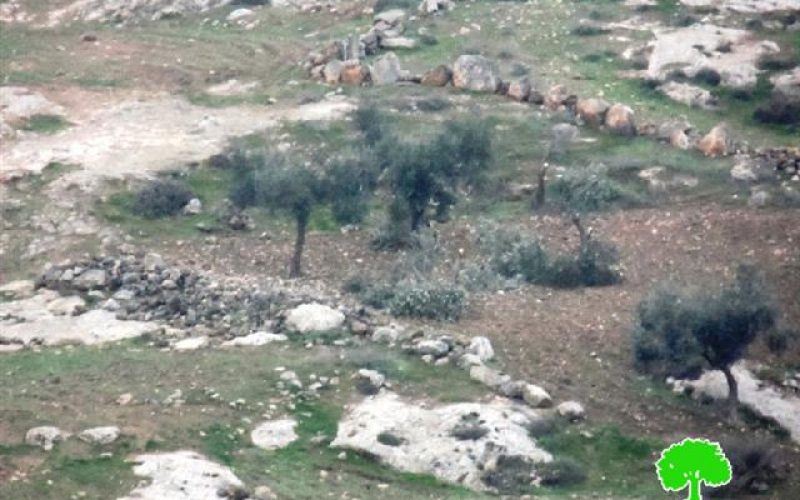 Violation: destroying trees
Date: 09/01/2015
Location: Khirbet Qawawis / Hebron governorate
Perpetrators: Susiya colonists
Victims: residents from Qawawis
Details:
Colonists on January 09, 2015 cut down and sabotaged around 33 trees of (olive, almonds, grapes ) in the area of Khirbet Qawawis, southeast Yatta town.
Citizen Khalid Abu Iram(55) told a researcher from Land Research Center the following: " I woke up due to dogs barking and heard sounds of chainsaws coming from my land, which is located nearby the road leading to Mizpe Ya'er colony, east of Qawawis.
He also added: " at morning, I went to my land to check on it and I was shocked to find out that most of my trees were destroyed either totally or partially where the rest of the trees were cut down from the stocks".
Abu Iram continued saying: " I immediately phone-called activists against the colonization in the area, who in this regard called the Israeli police to come check on the scene; police took photos , wrote down my testimony, and pledged to open and investigation in this regard".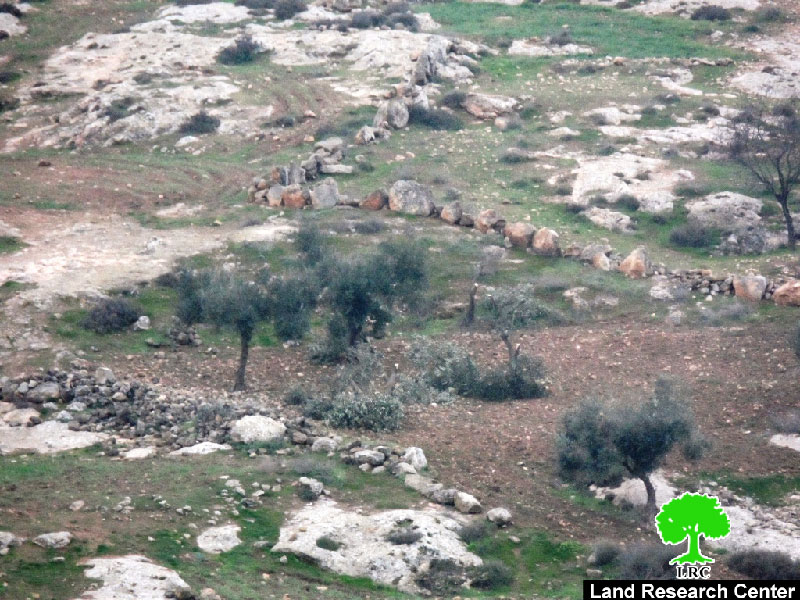 The following table shows information about the affected farmers and trees :
No.

Affected citizen

No. of trees

Type of trees

Age of trees

Nature of attack

1

Khalid Abu Iram

13

Olive

37 years

Cut down

1

Grapes

30 years

2

Jebril Abu Iram

3

Olive

37 years

Cut down

10

Olive

37 years

Partial sabotage

3

Almonds

20 years

3

Zain M. Zain

3

Olive

30 years

Partial sabotage

Total

33
Source: Field Observations – Monitoring Israeli Human Rights Violations- Land Research Center-2015
Khirbet Qawawis- Yatta:
Khirbet Qawawis is part of al- Tawani and is located 8 kms to the southeast of Yatta. It is surrounded by al Karmel village (north), Ma'in (west), Khirbet Sarora (east) and Khallet ad Dabi'(south).
It has a population of 140 people (according to 2014 population projections). Al Tawani's total area is 12026 dunums, 48 of which are built-up area. The Israeli occupation confiscated 1155 of the village lands for the benefit of:
Israeli colonies that devoured 648 dunums of land, namely:
a. Karmel which was built in 1981 and confiscated 197 dunums. It is inhabited by 821 colonists.
b. Maon, built in 1980 and confiscated 669 dunums. 327 colonists live in it.
Bypass roads number (356 and 317) that took over 507 dunums
Prepared by
The Land Research Center
LRC