Adi Ad colonists sabotage 5000 olive saplings near Ramallah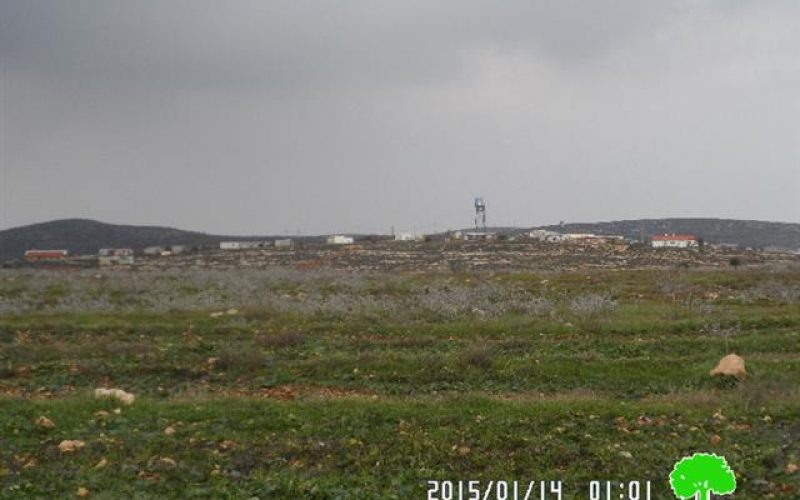 Violation: uprooting 5000 olive seedlings
Date: 06/01/2015
Location: Turmus'ayya /Ramallah
Perpetrators: Adi Ad colonists
Victims: 12 agricultural families from the area
Details:
With the beginning of 2015, Ramallah city welcomed the new year with a vicious crime carried out by colonists in one of its villages. A group of fanatic colonists from Adi Ad colony on January 06, 2014 sneaked into the areas of al-Dhahrat and al-Sider, north Turmus'ayya village and sabotaged 5000 olive seedlings aging 2 years ( Palestine Ministry of Agriculture data). Noteworthy, those saplings were recently planted by farmers of the area.
Photos 1-4: some of the damaged spalings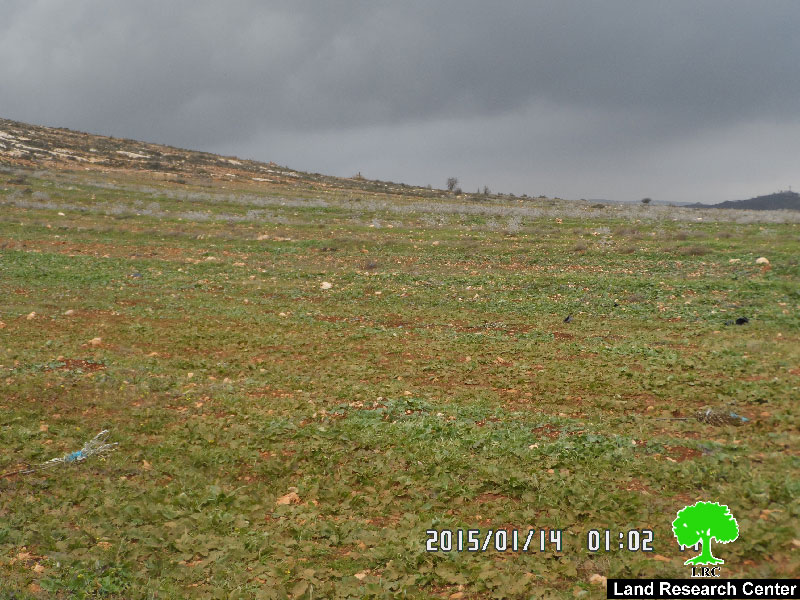 Photos5-7: the area of al-Thahrat
It should be marked that colonists did not only uproot the saplings but moved them via trucks to their colony, which is located on confiscated lands from Turmus'ayya; the colony is only 2km away from the village. The following shows information about the damage inflected due to the attack:
No.

Affected citizen

No. of saplings

1

Mufid Hijaz

60

2

Fayez Hijaz

690

3

Maryam Abu Awwad

400

4

Mahmoud Huzmih

730

5

Rabah Huzmih

800

6

Mohamad Abu Awwad

189

7

Fahid Hijaz

670

8

Ibrahim Hijaz

380

9

Abdelkader Hijaz

450

10

Mazen Hijaz

320

11

Abdelhamid Abu Hadyeh

150

12

Mohamad Awad

169

Total

5000
Source: Field Observations – Monitoring Israeli Human Rights Violations- Land Research Center- 2015
Frequent attacks :
It should be marked that the areas of al-Dharat and al-Sider (350dunums) witnessed during the first three months of 2015 three attacks carried out by Adi Ad colonists; the damage resulted reached out 2100 olive saplings aging two year, most of which were moved to the colony via special trucks.
In 2014, colonists re-planted the targeted area by colonists with around 8000 olive seedlings for the sake of protecting it from futuristic colonial plans, said the member of the area village council Mufid Hijaz.
Hijaz stressed on the importance of the area for its residents and pointed out the colonial and occupational interests in taking over the village of Turmus'ayya.
An affected farmer Rabah Huzmih told Land Research Center the following : "this is not the first time we witness such an attack by colonists ; in 2002, the occupation sprayed aging olive trees with chemicals via choppers causing trees to dry and die. In 2003, colonists killed a number of trees through injecting them with toxins from the stock part".
An "empty" law:
It should be marked that farmers whose lands were attacked in the area submitted many pleas to the occupation police but no results were rendered. Instead, the occupation troops and policemen help colonists and protect them at times of carrying out attacks. Noteworthy, police knows that colonists are the real perpetrators behind attacks but no legal proceedings are taken against them.
The latest attack on Turmus'ayya reflects the mutual relation between colonists and the occupation troops in changing roles in carrying out attacks against Palestinians.
About Turmus'ayya:
It is located 25 km to the north east of Ramallah city. It has a population of 3736 people (according to a 2007 census). Its total area is 18139 dunums, 1350 of which are built-up area. About 11218 dunums of land are under Area B (PA is in charge of civil matters with Israel responsible for security) and 6921 dunums are under Area C (Israel maintains full security and administrative control).
The Israeli occupation confiscated vast areas of the village for the benefit of the following colonies:
1. Shilo and Mizpe Rahel devoured 1023 dunums
2. Mizpe Rahel devoured 706 dunums
3. The bypass road number 60 stole 12.5 dunums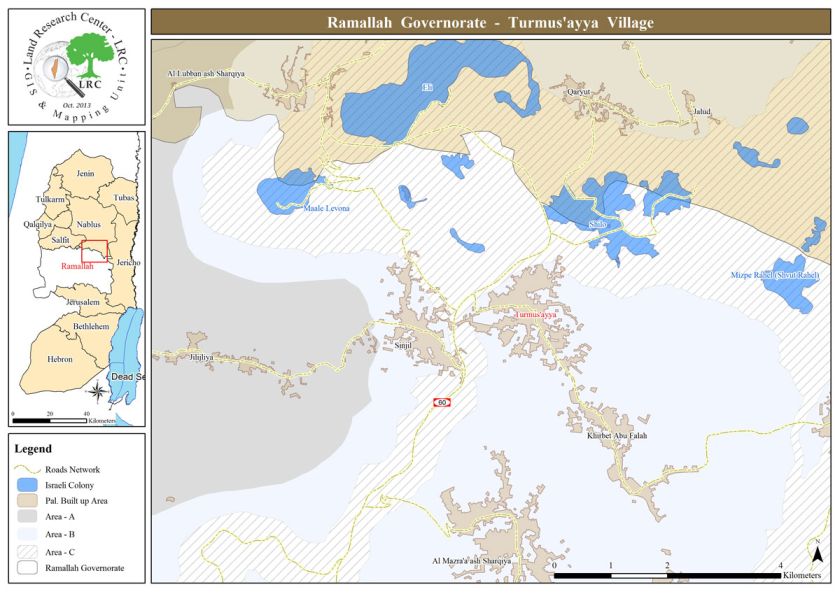 Prepared by
The Land Research Center
LRC