The Minister of Israel Defense " legitimizes" the outpost of El Matan in Wad Qana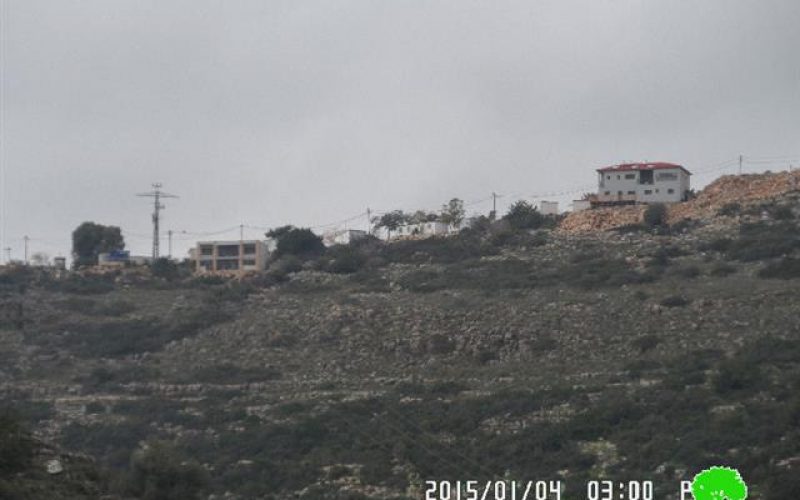 Violation: the occupation legitimizes an outpost
Date: 28/12/2014
Location: Wad Qana/ Salfit governorate
Perpetrators: Israeli occupation army
Victims: farmers of Wad Qana
Details:
The Minister of Israel Defense Moshe Ya'lon approved on acknowledging " legitimatizing" the outpost of El Matan that is founded on the lands of Wad Qana in Salfit governorate. This decision will grant the outpost a legal status according to the occupation law.
The Israeli occupation authorities on October 02, 2014 confiscated 100 dunums from Wad Qana to annex them to the outpost of EL Matan, preparing to legitimize the outpost and declaring it a full colony under the number 26 in Salfit, not mentioning the 21 other outpost on Wad Qana lands. Noteworthy, the lands on which the outpost is located are classified as "natural reserve" according to the occupation; this classification bans any construction whether Palestinian or Israeli to be initiated on such lands holding this title. For further information about the aforementioned, please read the report issued by Land Research Center in this regards (Ar, Eng)
The outpost El Matan ( an extension of Karni Shomron colony )started back in 2000 nearby the natural reserve Nahal Kannah in Wad Qana. The occupation banned Palestinian farmers from using their lands in the location claiming them relative to the Israel Nature and Parks Authority.
Photos 1-5: the new outpost El Matan atop of Wad Qana mountains
Shomron Regional Council (for municipal services in the West Bank) works day and night to annex the new colony to its jurisdiction; the council made a plan to develop a touristic park that includes opening a road linking all colonies in the nearby. Under the claim of protecting nature, this plan will isolate Wad Qana entirely and make under the spot of land grab.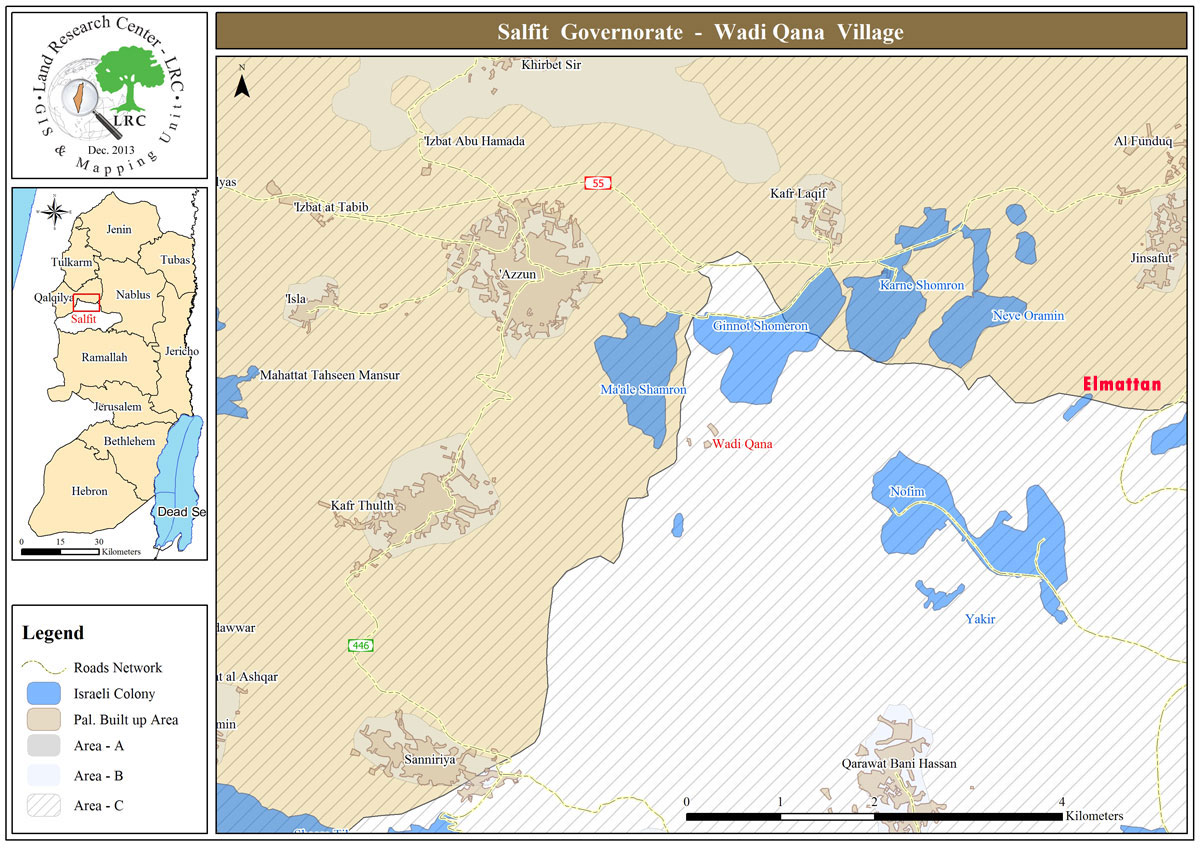 The aerial photo shows Wad Qana and the proposed road
It is indicated that the Israeli occupation authorities since 1967 imposed strict procedures on the area of Wad Qana in regard to farmers and lands entry. First step was taken to make the area a natural reserve including 10,000 dunums (a dunam is the equivalent of 1,000 square meters ) in which Palestinians are banned from using the land in any way.
From the other side, the occupation established a big number of colonies on lands confiscated from Wad Qana; the area has 7 colonies that are expanding notably at the expense of Palestinian lands and farmers. Noteworthy, colonies expansions devour tens of agricultural dunums from the area; this comes in time with the new plan including the opening of a roads network to link all colonies in Wad Qana to each other.
In the same context, the Israeli occupation army on October 2014 announced confiscating tens of dunums in the area of Wad Qana to expand Yakir and Revava colonies in the area (Ar, Eng).
Prepared by
The Land Research Center
LRC