Stop-work orders on two agricultural rooms in Beit Ummar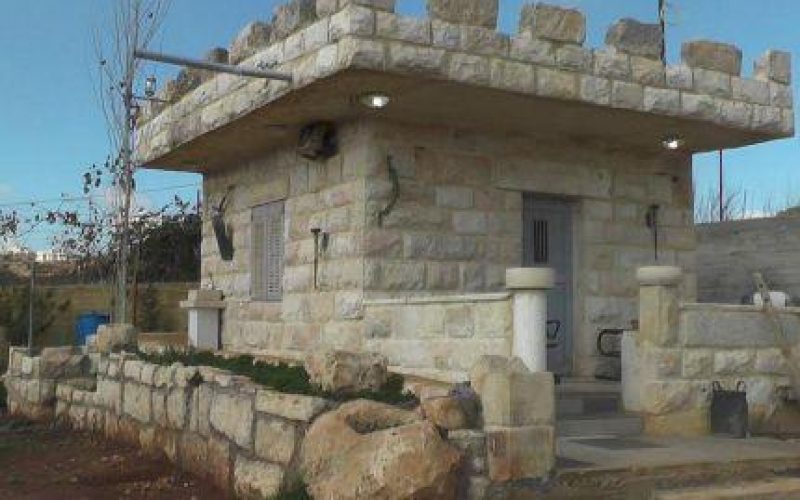 Violation: serving stop-work orders
Date: 14/12/2014
Location: Beit Ummar/ Hebron
Perpetrators: Israel Civil Administration
Victims: citizens Basim al-Alami and Khalid Ibraigheith
Details:
The Israeli authorities notified on December 14, 2014 two agricultural rooms with stop-work under the pretext of unlicensed construction in the village of Beit Ummar, south of Hebron governorate.
Citizen Khalid Ibraigheith asserted that Israel Civil Administration accompanied by a an army patrol raided the area of Thughrit al-Shabak and placed the orders on the structures' walls.
The military orders mentioned that the structure was unlicensed construction and compelled the owners with immediate termination of construction. January 01, 2015 was assigned as the so-called Planning Committee session in the court of Beit El to consider demolishing the place or restore its status quo .
The room of citizen Khalid Ibraigheith : it was built using the ruins of old houses to be used as a resting place in his land. The 40m2 room was built in 2010.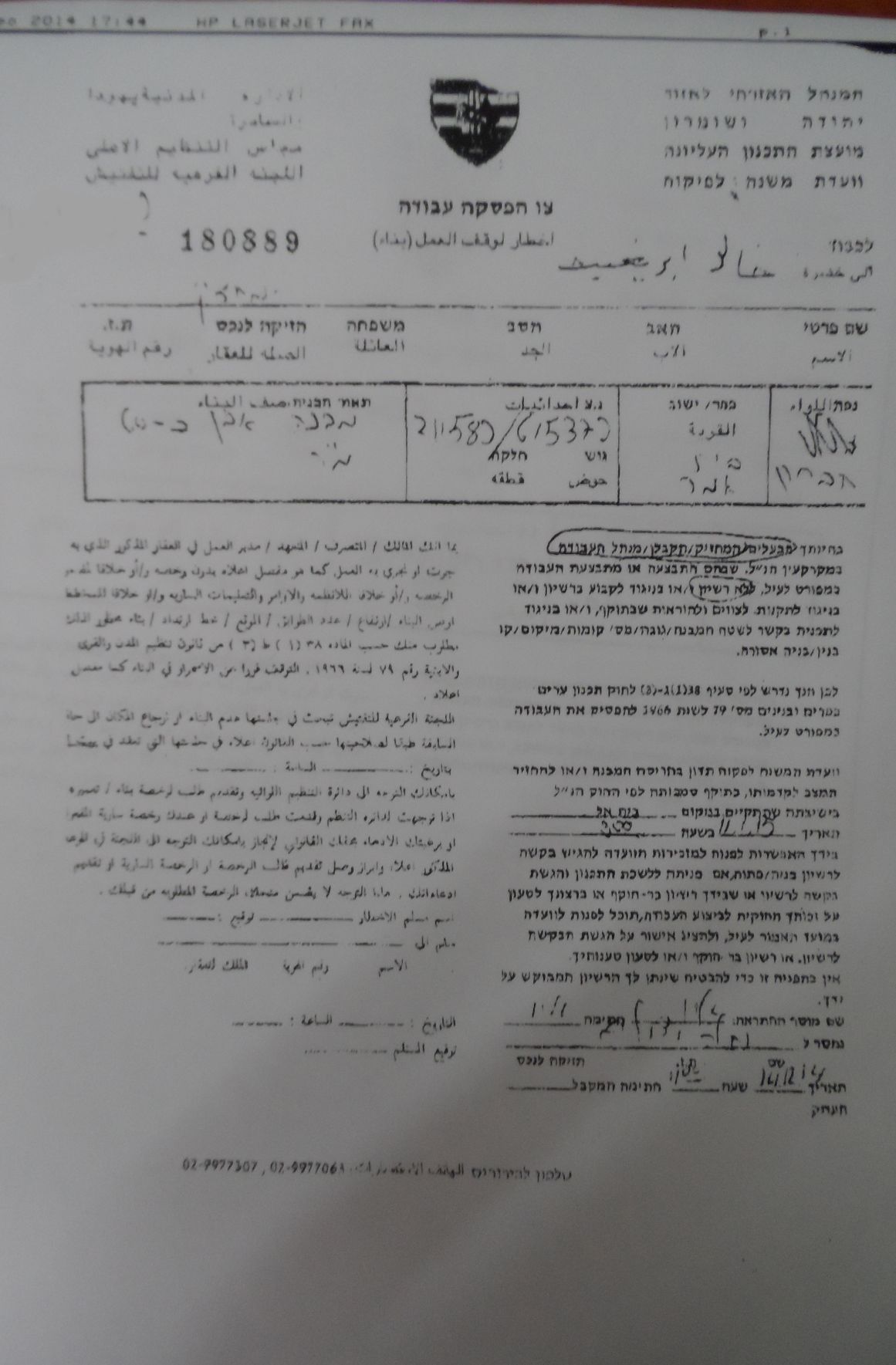 Photo 1: the order served Khalid's room
The room of citizen Basim al-Alami: it was built by cement bricks to be used as a storehouse for agricultural equipments. The 80m2 room was built in 2006.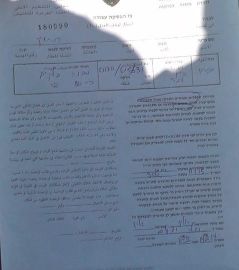 Photo 2: the order served on Basim's room
Prepared by
The Land Research Center
LRC