Stop-work orders on six residences in the Palestinian village of al- Kum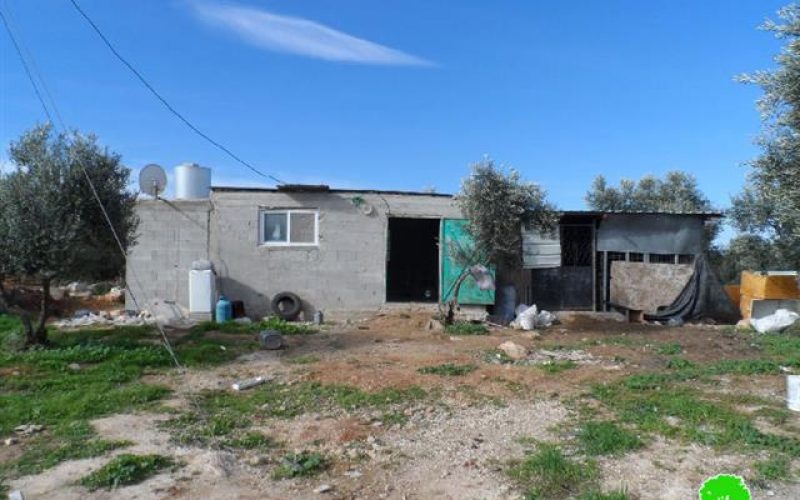 Violation: serving stop-work orders
Date: 14/12/2014
Location: al-Kum/ Hebron
Perpetrators: Israel Civil Administration
Victims: citizens from Rujub family
Details :
The Israeli authorities served on December 12, 2014 stop-work orders on six houses in the village of al-Kum, west of Hebron. Citizen Maihen Rujub asserted that a vehicle relative to the Civil Administration accompanied by an army patrol raided the western side of the village and issued the orders hanging them on the houses' walls.
The military orders mentioned that the structures were unlicensed construction and compelled the owners of immediate termination of construction. January 11, 2015 was assigned as the so-called Planning Committee session in the court of Beit El to consider demolishing the structures or restore their status quo . The following table shows information about the threatened houses :
Family
Minors
Area/m2
Year of construction
Status
Order
Orders
Photo
Name
1
Maihen Rujub
8
1
60
2013
Under construction
A
1
2
Abdelrahman Rujub
6
4
160
2014
Under construction
B
2
3
Arafat Rujub
5
3
160
2014
Under construction
C
3
4
Muhib Rujub
4
2
120
2014
Under construction
D
4
5
Nael Rujub
1
0
150
2013
Under construction
E
5
6
Hasan Rujub
1
0
150
2013
Under construction
F
6
Total
25
10
800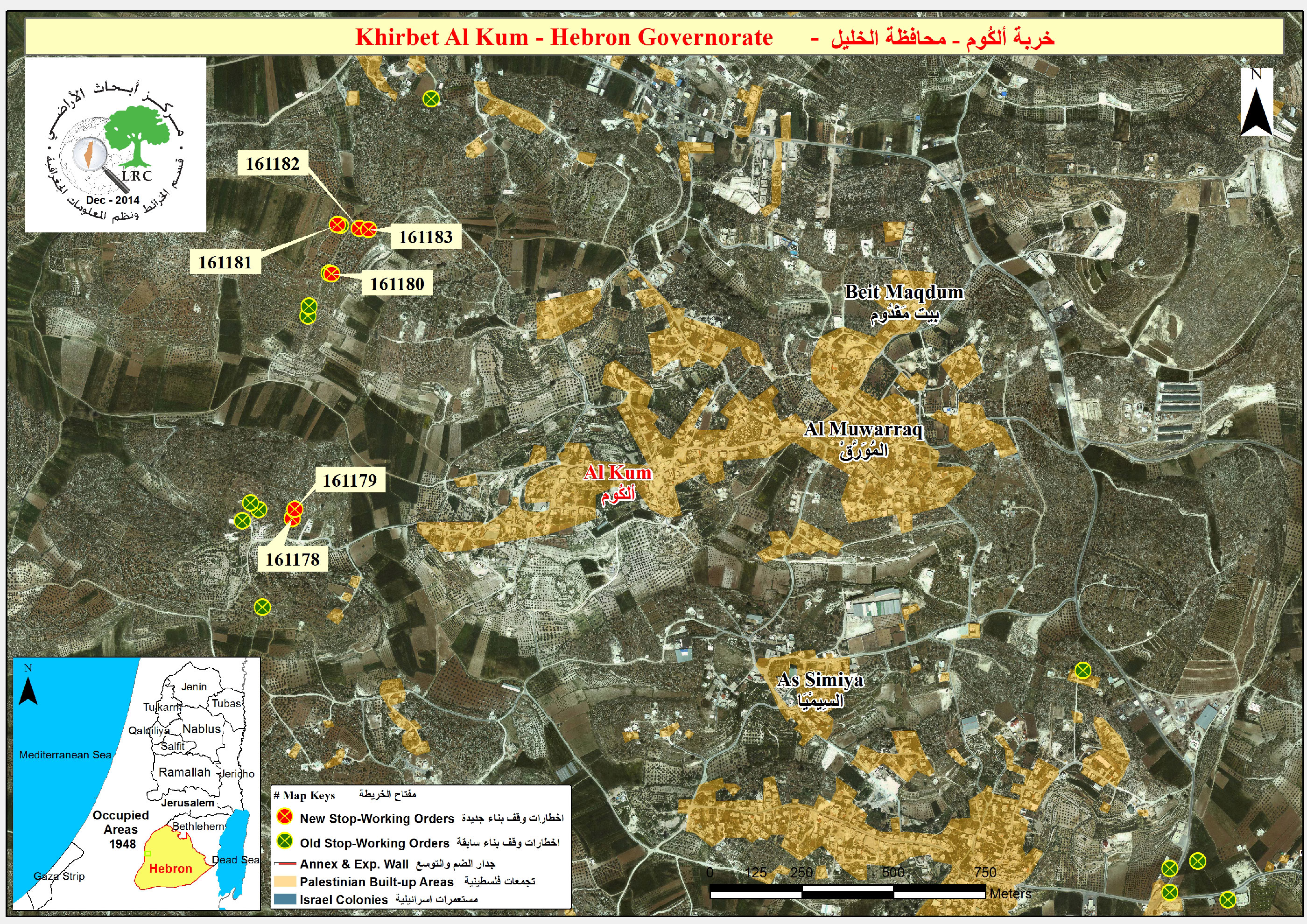 In regard to the targeted residences, they are supposed to be home for 6 families (25 members including 10 minors). Two of the houses are owned by brothers who are to be married soon; three more residences are also owned by brothers.
It should be marked that these premises are located in the western side of al-Kum village where the apartheid wall is located.
Prepared by
The Land Research Center
LRC