Stop-work order on a residence in Yatta town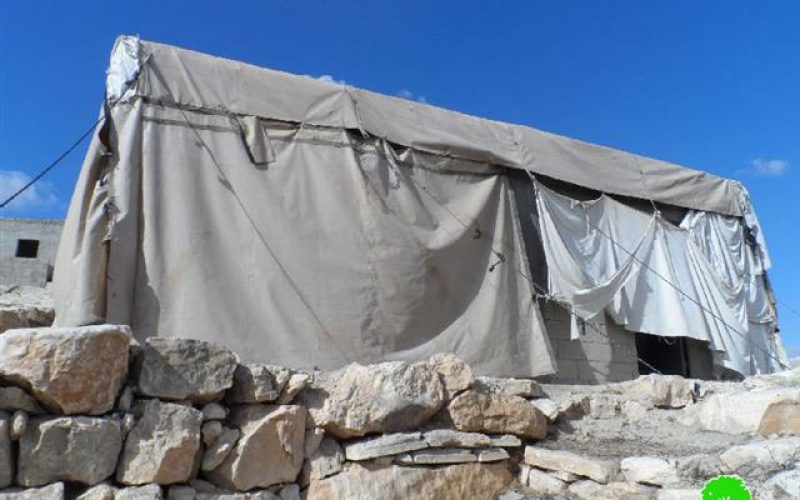 Violation: serving a stop-work order on a house
Date: 02/12/2014
Location: Khirbet al-Mafqara/ Yatta town
Perpetrators: Israel Civil Administration
Victims: Hussein Hamamdeh
Details:
The authorities of Israeli occupation on December 02,2014 handed " stop-work" notices for citizen Hueesin Hamamdeh. The order was served on a two room residence , in which the citizen live with his family.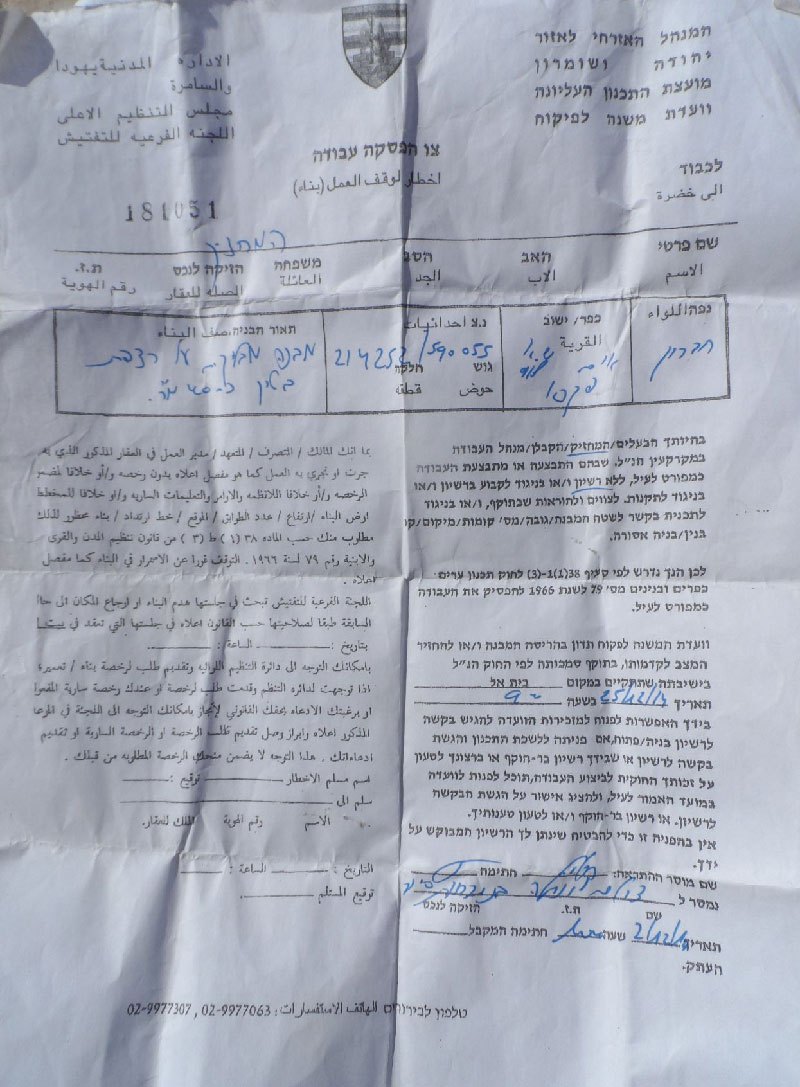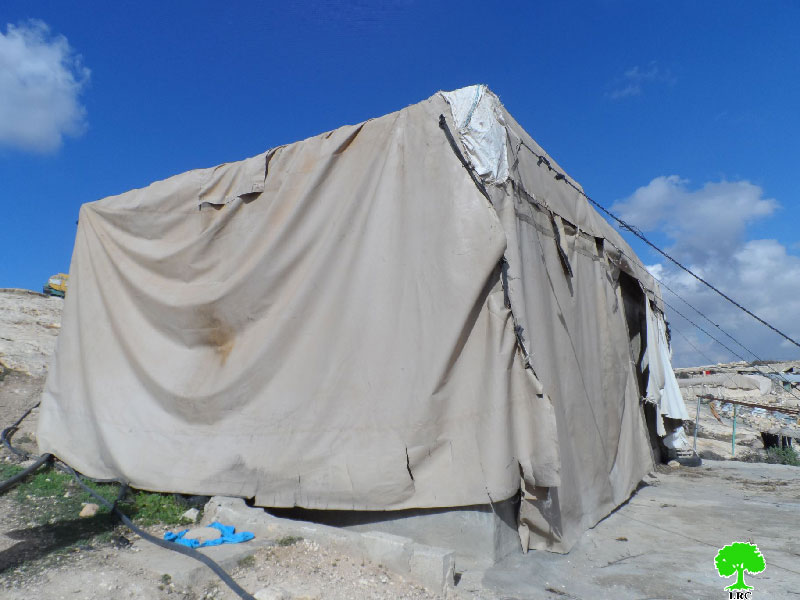 The military order mentioned that the structure was unlicensed construction and compelled the owner of immediate work termination. December 25,2014 was assigned for the so-called Planning Committee hearing session in the court of Beit El to consider demolishing the structure or restore its status quo .
Noteworthy, the house is composed of two rooms( cement blocks) , which are roofed with shade cloth. The 40m2 residence was built in 2012 and is home to 7 members including 2 minors.
Khirbet al-Mafqara :
It is a primitive community that is located 17 km to the far east of Yatta town. The Khirbet populates around 150 people who are divided on 22 family from the al-Hamamdeh clan. Noteworthy, the khirbet is administered by a joint village council for the khirbets of al-Mafqra and al-Tawani , which is ran by Mr. Saber al-Herini .
Al-Mafqara borders :
Khafat Maaon to the north.
Afai Gal and bypass road no. 60 to the west
Yaqub Dalia colony to the south
Maaon colony to the east
Prepared by
The Land Research Center
LRC