Givat Ronen colonists damage a electricity network in Burin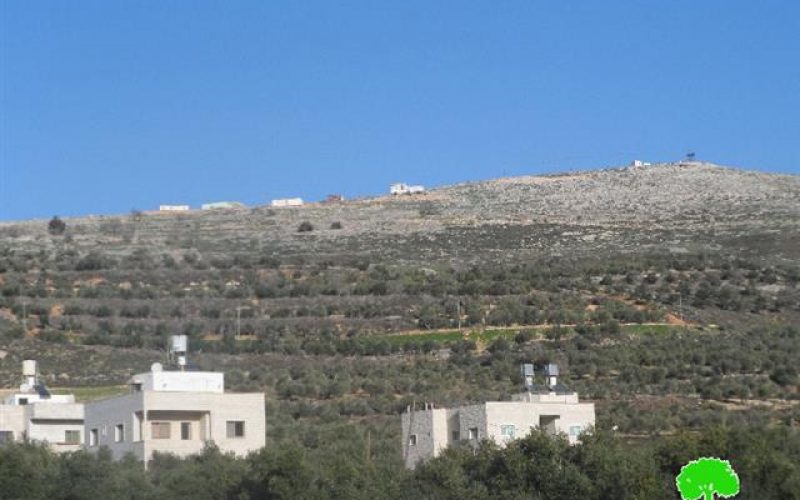 Violation: sabotaging the electricity providing line in Burin
Date: 08/12/2014
Location: Burin/ Nablus
Perpetrators: Givat Ronen colonists
Victims: residents of the eastern neighborhood of Burin
Details:
In a new attack to be added on the colonial agenda of Givat Ronen that is relative to Bracha colony, northeast of Burin, , a group of colonists raided on Monday December 08, 2014 the eastern neighborhood of Burin that is known as Beit al-Sabae'.
The attack targeted part of the electricity network where colonists cut down three poles using sharp tools and saws and bend other metal poles. As a result, eight houses from the area got electricity blackout.
Photos 1-2: some of the destroyed poles
It should be marked that Israeli occupation troops were present at time of the attack to provide protection for the colonists. Some young men from Burin tried to stand up for the attackers but the Israeli troops attacked them to make the colonists job easier.
Frequent attacks:
The area of Beit al-Sabae', east of Burin is considered a hotspot of organized colonial attacks. Through the years of 200-2005, the army of Israeli occupation banned Palestinian from accessing that very area since the occupation established a military zone on a hill overlooking the area for the sake of providing protection for colonists. Agriculture sector was badly affected through those years as a result.
Since the establishment of Givat Ronen outpost in 2000, the area has frequently witnessed systematic attacks to strike the residents stability. Noteworthy, colonists attacks took many shapes such like cutting down trees and destroying infrastructure.
About Givat Ronen :
In 1997, the army of Israeli occupation grabbed around 4.5 dunums from the lands of Burin from the eastern side, which is adjacent to Bracha colony. The occupation justified the land grab under the pretext of "Security reasons" to build a watchpost in the area; in the after math of the second intifada, colonists set up caravans in the periphery of the watchpost, which later on became an outpost under the name of Givat Ronen.
Photos 3-4: Givat Ronen outpost atop of Burin mountains
It should be mentioned that the outpost is inhabited by extreme fanatics who are known for their discriminative characteristics and hatred for Arabs. The outpost itself is regarded an extension for Bracha at the levels of building, causing destruction, and looting Palestinian lands.
Prepared by
The Land Research Center
LRC