The Israeli occupation notifies a park with stop-work in Tulkarm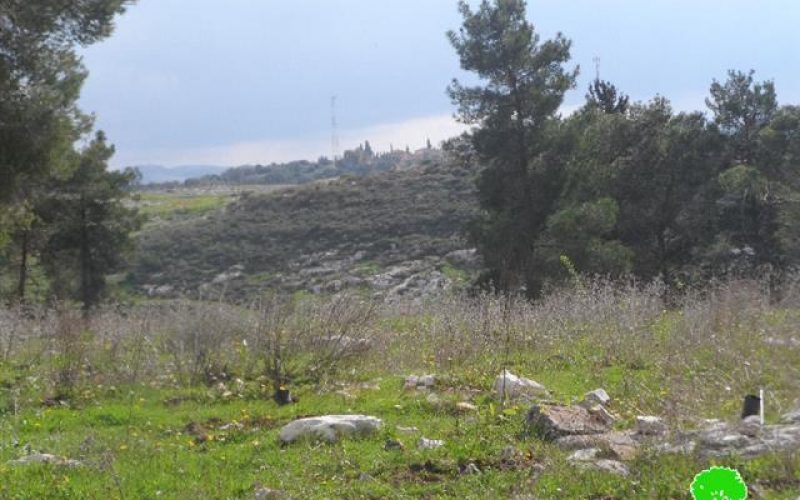 Violation: serving a stop-work order on a park
Date: 26/11/2014
Location: Qaffin town/ Tulkarm governorate
Perpetrators:
Victims:
Details:
On the 24th of November, 2014, The Israeli Civil Administration (ICA) targeted Qaffin's newly established public park with "stop work order" under the pretext of unauthorized building, due to its location in the area classified as "C", which according to the Oslo II Interim agreement of 1995, is still under the full Israeli control, security and administrative. The Civil Administration gave the municipal council a deadline until 23/12/2014 to complete all licensing procedures. This comes in time with the hearing session of the Planning Committee in the court of Beit El to consider the status of the notified structure.
At the beginning of 2014, the municipality of Qaffin in Tulkarm and in cooperation with the CHF International and the support of the municipal fund, began rehabilitating a public park(2 dunums) in the eastern part of Qaffin town for recreational use for the benefit of town's inhabitants, especially children. The park is located in the area of al-Farasin nearby Hermesh colony. Noteworthy, the 1500 dunum Farasin area is considered a primary target for the occupation, al-Farasin is only 4km away from the Qaffin's built-up area where the park is located nearby the colony of Hermesh.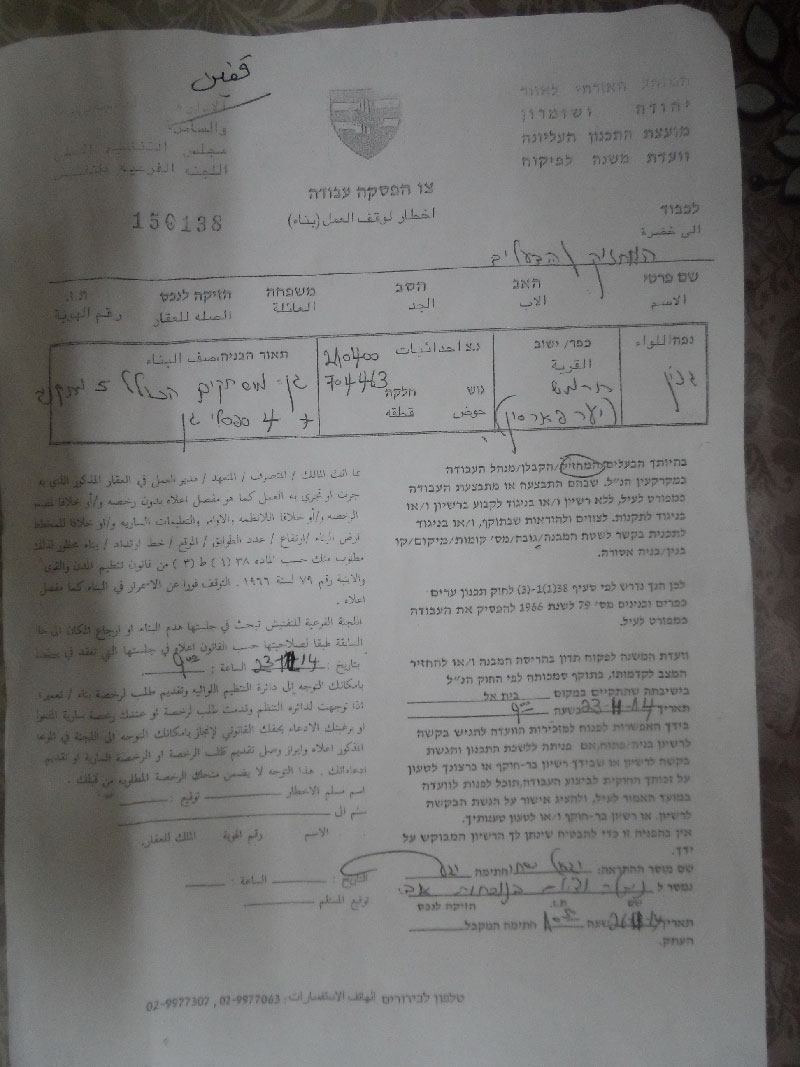 The order no. 150138 on the park of Qaffin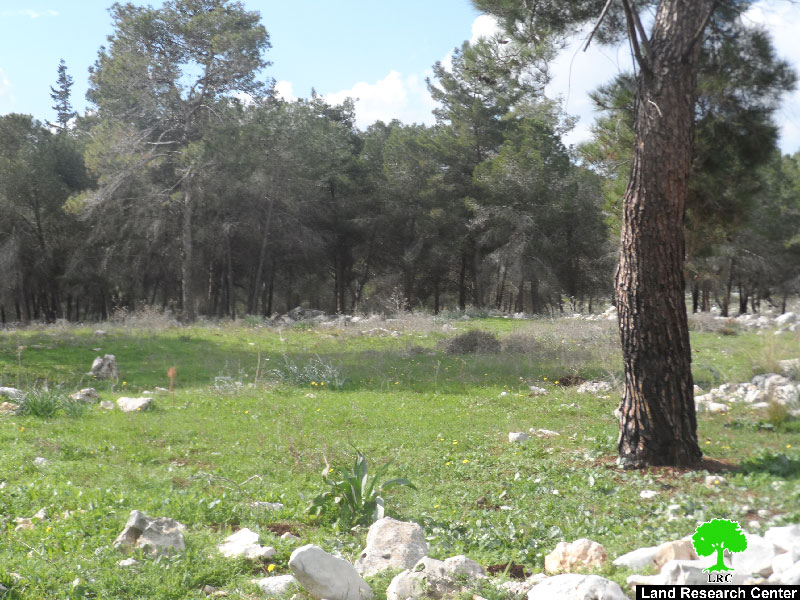 Photo3: side of al-Farasin area in Qaffin
The park is neglected due to the occupation's complications, which hinder the contact between people and the area of al-Farasin itself. Not only that, the area's infrastructure is almost nonexistent because of the occupation practices. This leaves the people of the area with no breather in light of stressful conditions.
Legal follow-up:
The municipal council in Qaffin has submitted a plea through Jerusalem Center for Legal Proceedings in Israel Supreme Court to cancel the order. Until today, the issue has not been discussed by the court.
About Qaffin:
Qaffin is located to the north of Tulkarm governorate; more specifically 24km away from the city. Qaffin's total area is 28,000 dunums (municipal council); around 6000 dunums were separated behind the apartheid wall.
It should be marked that the colonies of Hermesh, Kiptz Maisyer and the newly established Harish are founded on lands of Qaffin village.
Qaffin's built-up area totals around 1800 dunums. The total population reached 10,5000people until 2014; the village is composed of famous families namely (Hershieh, Khasib, Sabbah, Kitanieh, Amaraneh, Zain, Ajoli, and Ammar). Only 1% of the village's population is classified as refugees.
Prepared by