The authorities of the occupation uproot and ravage lands in Dura village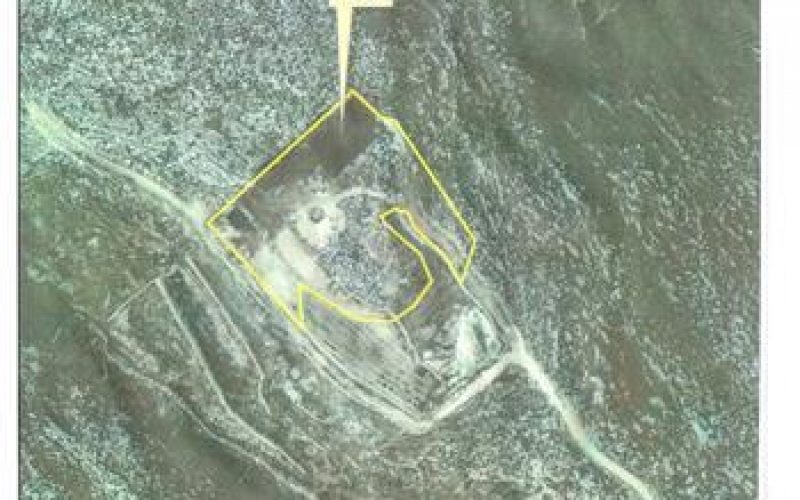 Violation : uprooting trees and leveling lands
Date: 03/11/2014
Location: Marah al-Baqqar/ Hebron
Perpetrators: the army of the Israeli occupation
Victims: Yasir Fakhouri
Details :
The authorities of the occupation uprooted on November 3rd 2014 olive and almond trees from the land of citizen Yasir Fakhouri in the area of Marrah al-Baqqar, west of Dura town/ Hebron governorate.
Fakhouri (53years and residing in Hebron) stated that he received a phone call informing him that the Israeli army broke into his land accompanied by three bulldozers and embarked on ravaging it.
Fakhouri added that he immediately went to his land to find out that three dunums o were ravaged. Noteworthy, the land was planted with several types of trees since 2012. A total of 70 trees were uprooted and a water cistern was filleddumped with rocks and dirt. Not only that, the citizen found an "evacuation" order mentioning that the lands is classified as State Property.
According to the measurements of Geographical Information System- Land Research Center LRC on the plot coordinates mentioned in the order, the occupation appears to target an area of 10 dunums with evacuation , most of which went under reclamation .
Photo 1+2: the evacuation order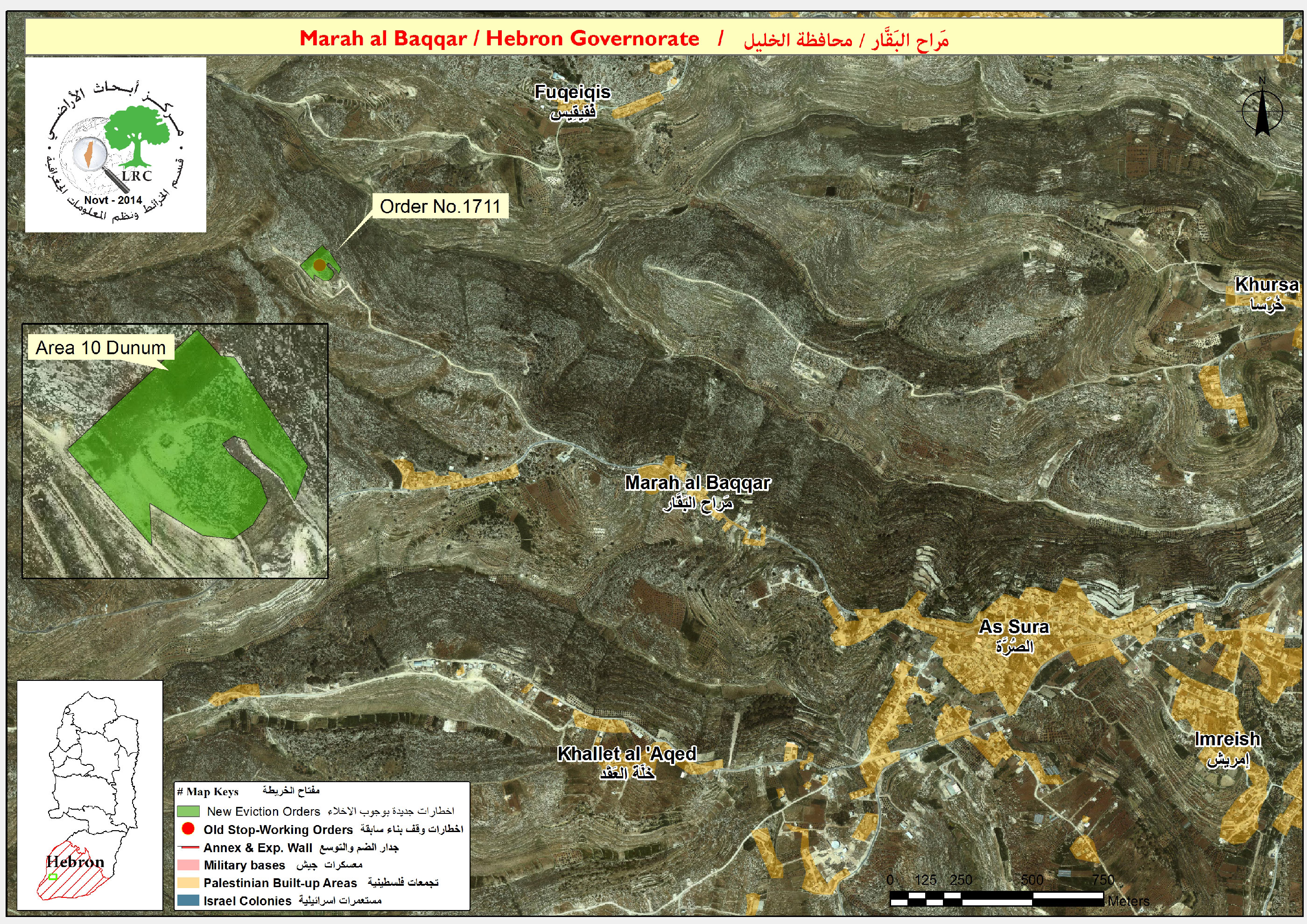 Aerial image explaining the targeted lands
It should be marked that the Israeli authorities implemented a previous evacuation operation on the area in 2011, where it demolished a rock barrier surrounding the land and uprooted the trees as well. Fakhouri re-planted the land hoping to protect it from the occupation practices. For further information , please read through the following report issued by LRC: Ravaging 8 dunums in east of al-Majd village (, Eng)
Prepared by
The Land Research Center
LRC