The Israeli occupation notifies structures with stop work in Yatta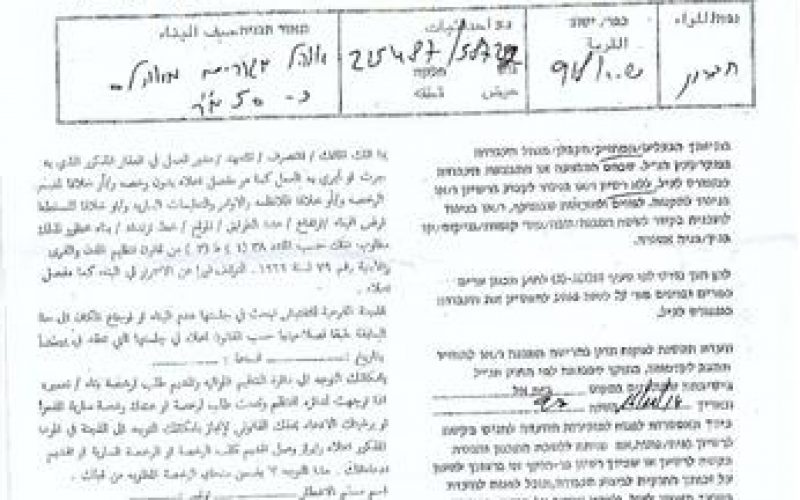 Violation: serving stop work orders on facilities
Location: Khirbet al-Fakhit / Yatta
Date:20/10/2014
Perpetrator: the Civil Administration of Israel
Victims: citizens Mahmoud Najajreh and Ali Jabarin
Details:
The authorities of the Israeli occupation served on October 20th 2014 stop work orders on residential tents and a barn owned by citizens from Khirbet al-Fakhit, east of Yatta town.
"A force of the occupation accompanied by the Civil Administration raided the Khirbet and delivered the notifications for the structures owners", citizen Othman Jabarin asserted.
The military orders mentioned that the structures were unlicensed construction and compelled immediate termination of work. November 16th 2014 was set for the Inspection Sub-Committee session in the court of Beit El to consider the status of the notified structures.
The authorities of the occupation notified the following:
The structure of Mahmoud Najajreh : which is a tent made of cloth shades with an area of 25m2. The tent shelters the citizen's family (12 members).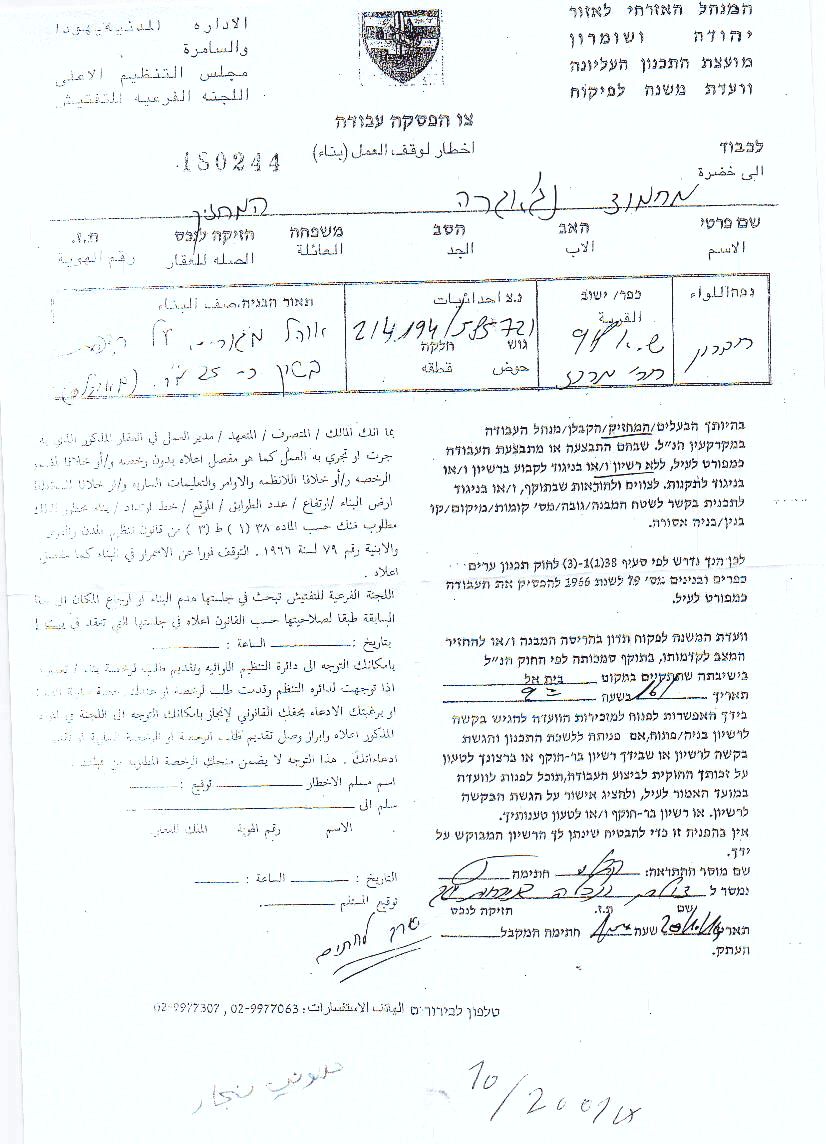 Photo1: the served notification on Najajreh's
The structures of Ali Jabarin: which are two residential tents (15m2 and 50m2). The bigger tent shelters the 13 member family of Ali. In addition, a 100m2 barn for sheep ( made of iron corners and wrapped with barbed wires) was also notified with stop work.
Photos 2-3: the served notifications on Jabarin's
For further information about the Israeli violations al-Fakhit underwent in 2014, please read through the reports issued by Land Research Center LRC as follows:
The Israeli forces uproot thousands of seedlings in al-Fakhit natural reserve on January 9th 2014 (Ar, Eng)
Prepared by
The Land Research Center
LRC