Notifying 10 Bedouin families with eviction under the pretext of holding military training in Tubas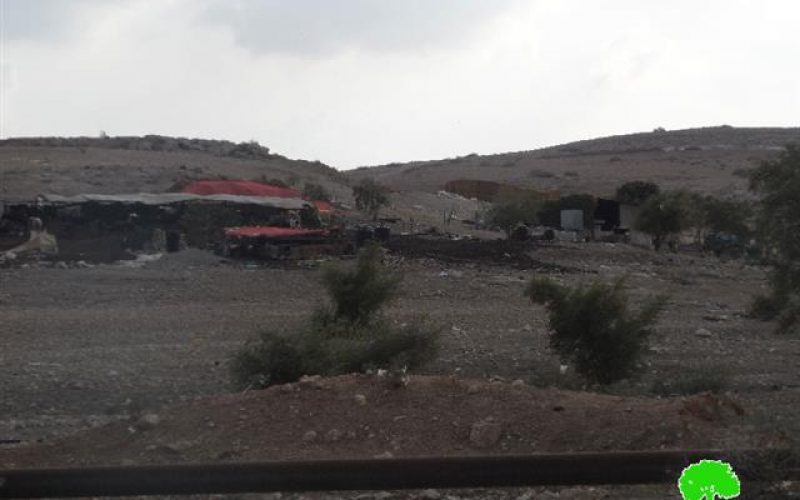 Violation: serving 10 eviction orders on Bedouin families
Location: Khirbet Ibziq / Tubas
Date: 26/10/2014
Perpetrators: the army of the Israeli occupation
Victims: 10 Palestinian families
Details:
The Palestinian Jordan Valley (al-ghoor) is a witness on the most cruel occupation taking into consideration that what has been happening in al-ghoor is a direct violation of human standards and a breach of all international and humanitarian conventions.
The Israeli army has been conducting a policy of holding military trainings on Palestinian lands since 2012 and until today. Noteworthy, these trainings taking place amidst of secure houses and fields are a breach of Geneva fourth convention, which stated the prohibition of terrorizing people at wartime. The occupation is here seen to violate every international law while pretending to be a state of law.
There is no doubt that the occupation choose its trainings to take place at times of the winter and summer crops in addition to the sheep breeding season.
Photo1-2: Khirbet Ibziq
Written and verbal " holding military trainings" notifications in Ibziq:
It should be mentioned that the occupation delivered eviction orders on, October 26th 2014, to four families from Tubas. The eviction orders said to leave the houses on Tuesday and Wednesday October 28th and 29th 2014 from 6:00 a.m. to noon under the pretext of holding military training. Six other families were verbally notified to evict their structures for the same reason.
The notified people with written notices are ( Qa'dan Abu Zahu, Ali al-Horoub, Mousa Horoub, Hayel Turkman). The verbally notified families with eviction were the following (Imad Horoub, Adel Horoub, Thaher Abu Zahu, Adnan Horoub, Turki Turkman, and Abdelkareem Horoub).
The chairman of the community Aref Daraghmeh to the LRC researcher stated that: "the occupation came to notify these families just on time when they reinforced their houses to get ready for winter"
He also added: " the damage will reach out 10 Bedouin families (70 members) living a primitive life and lacking the life simplest standards.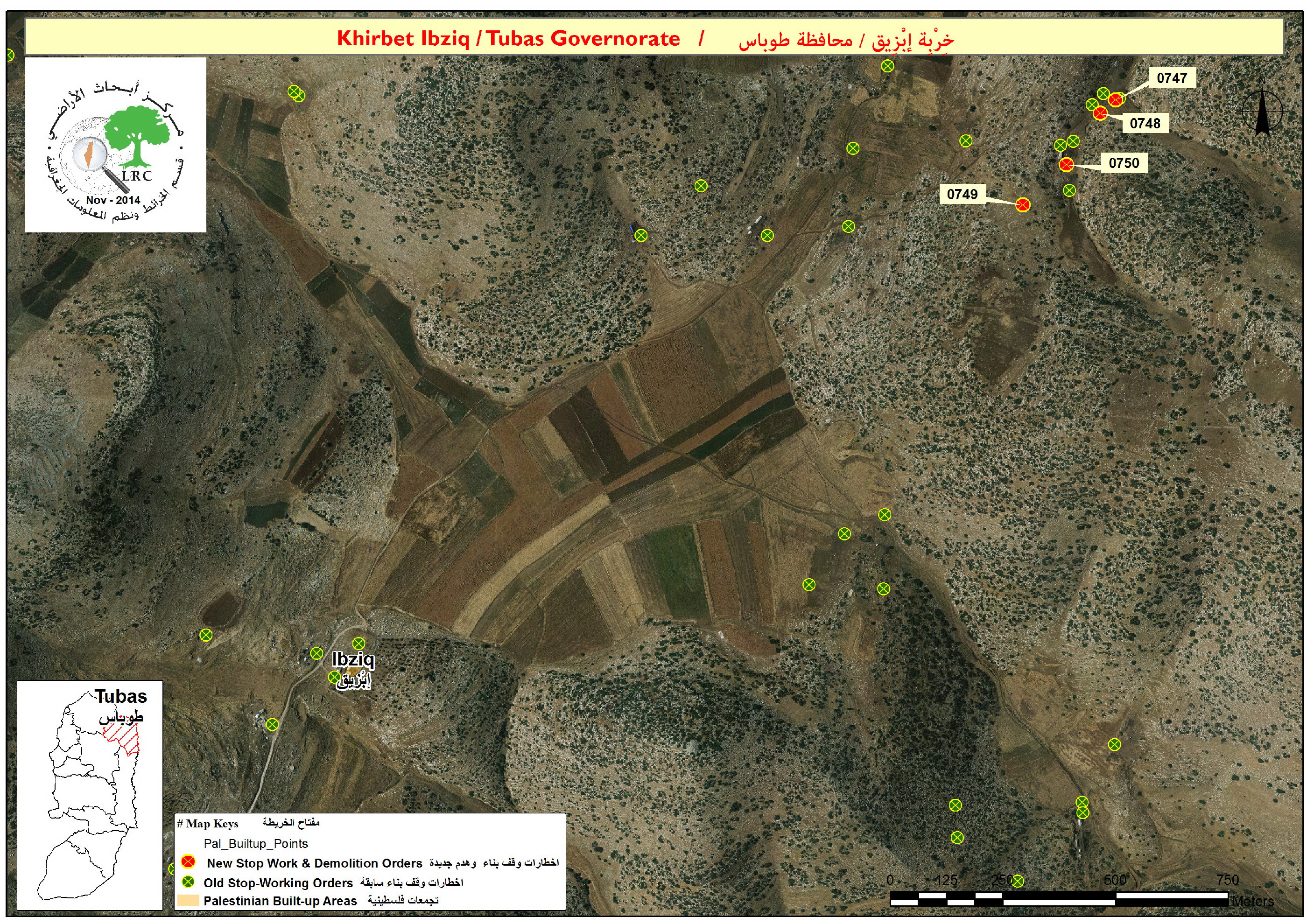 For further information about the attacks Khirbet Ibziq has witnessed, please read through the reports issued by the Department of Monitoring Israeli Violation at Land Research Center :
Prepared by
The Land Research Center
LRC