Elkana colonists damage 160 olive trees in Az-Zawiya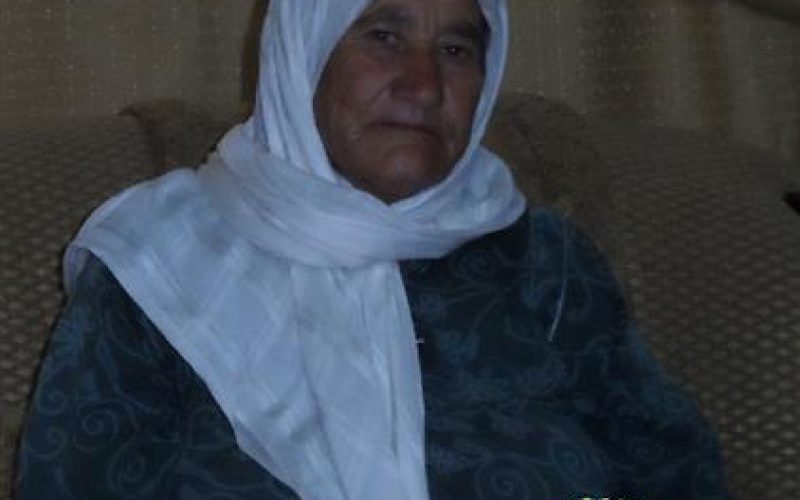 Violation: destroying 160 olive trees partially
Date: 15/10/2014
Location: Az Zawiya town- Salfit governorate
Perpetrators: Colonists of Elkana
Victims: farmers of the area
Details:
At the early hours of Wednesday October 15th 2014, farmers headed to their lands isolated behind the apartheid wall in the area known as Khallet Sheik Issa, which is located within the natural block no.2; pieces no. 166& 167 of Az-Zawiya lands that is adjacent to the colony of Elkana. To their surprise, farmers found out that colonists cut off and destroyed around 160 olive trees using sharp tools. Noteworthy, the trees age around 50 years and are owned by several residents from the area namely: (Aamneh Raddad (100 trees) ,Hassan Raddad(8 trees), Ibrahim Shukur(11 trees) , Na'em Shukur(17 trees) , Abdelghani Qadous (13trees) and Abdelrahman Qadous(11 trees).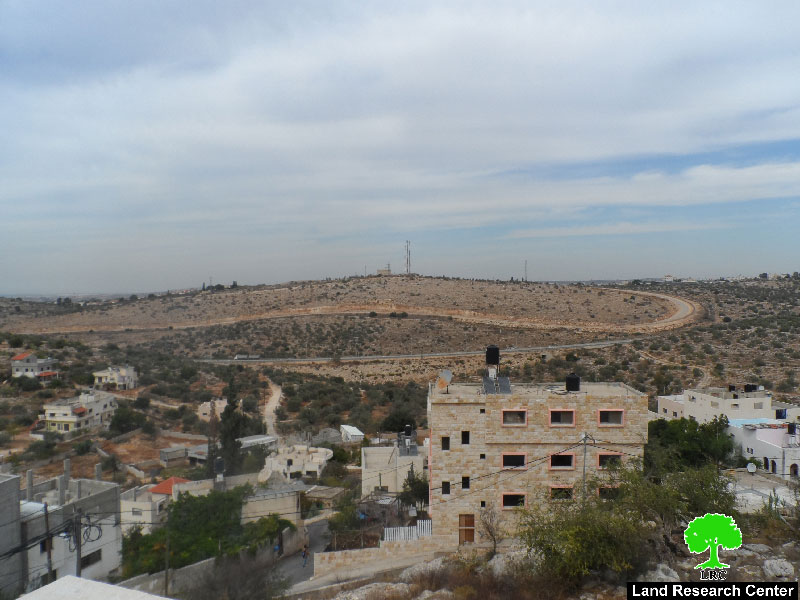 Photo 1: the apartheid wall located on lands of Az-Zawiya
Photos 2+3: Elkana colony behind the segregation wall
Amneh Raddad (74) , an aggrieved farmer, to the LRC researcher said the following : " I own a piece of land that I inherited from my family. The land is of 6 dunums in area and I used to cultivate it since 1970 until 2000. A sum of 800 kg of olive oil is the land's production each harvesting season, knowing that this quantity is enough for my three sons and their families in addition to me. After the construction of the apartheid wall, I had to obtain a specific permit to access my own land where colonists frequently attacked and violated us. We persist on staying here and never leaving the land for colonists to takeover. We were assaulted and harassed in each harvesting season during the past ten years. In 2013, colonists set fire to 13 olive trees owned by farmer Dawoud Dawoud. In this very season, colonists damaged 160 olive trees in the area. What have the olives done to deserve this?"
Legal follow-up:
It should be marked that farmers submitted a complaint to the Israeli police in addition to Palestine- Israel District Coordination Office DCO on October 16th 2014. Police has not done anything in this regard until now despite that all evidences point the finger at colonists but as usual, the occupation is complicit with colonists who escalate their aggression as a result.
About Az Zawiya:
Located 17 kilometer west of Salfit and adjacent to the Green Line, Az Zawiya has a population of 4754 people according to statistics conducted in 2007. 81% of the population depend on agriculture and sheep grazing while the rest work in governmental jobs or private sector projects. Az Zawiya has a total area of 12,000 dunums, 693 of which are a built-up area of the town. Most agricultural lands in Az Zawiya are planted with olive, figs, and cactus. The Israeli occupation confiscated 1747 dunums of Az Zawiya lands for colonies and the Apartheid Wall as the following:
Two colonies are built on Az Zawiya lands. The first is Mazor Atiqa which was built in 1986 and confiscated 573 dunums. The other is Elkana which was built in 1977 and confiscated 57 dunums. Elkana is inhabited by 3050 colonists.
Bypass road number 5 and it devoured 520 dunums of Az Zawiya lands
The Apartheid Wall which destroyed 579 and isolated 4228 dunums
Prepared by
The Land Research Center
LRC