Attacks on residents from Kfar el-Lubad and agricultural equipments and crops theft
Violation: attacks on farmers
Location: Kfar el-Lubad / Tulkarm
Date: 11/10/2014
Perpetrators: Efni Hefetz colonists
Victims: family of farmer Abdelrahman Rajab
Details:
Each year and during the olive harvesting season, colonists escalate their violations and attacks on Palestinian farmers and land. The olive tree has been always targeted for it stands as a symbol of Palestine. Violations were represented in torching, cutting off and looting trees, not mentioning the attacks on farmers.
It should be marked that the town of Kfar el-Lubad, south of Tulkarm witnessed wide range attacks by colonists during this current olive harvesting season; the violations were represented in looting some agricultural equipments and beating the family of Abdelrahman Rajab(45). The attack took place in the farmer's land, which is located nearby Efni Hefetz colony.
The farmer to LRC researcher narrated the story as follow:
"around 4:00pm of Saturday, October 11th 2014, my family( wife and three boys) and I were picking olives in my land, which is located within the natural block no.22, pieces no.22 and no.29 from the lands of Kfar el-Lubad; more specifically 100m away from Efni Hefetz fence and 3km away from the town of el-Lubad. While picking olives, three colonists with sharp tools approached us and threatened us of murder. At this point we fled but colonist rained us with stones. As a result, my wife got her shoulder badly hurt where my son(10) got his ankle bruised due to a stone hit. I myself got several bruises over my body but managed to flee the location with my family. Not only that, colonists stole my wife's cell phone(left on a rock), a ladder, olive harvesting tools, my own donkey, and around 400kg of olive, which took my family and I three days to pick. I found out about all of these things next day when I came back to check on the land, which I cannot access without a previous coordination with the Israelis".
He also added:
" we marched back to the town with blood all over our bodies and went to Thabit Thabit hospital in Tulkarm. Afterwards, I went to Anbta Palestinian police office to tell them story, which in this regard informed the Israeli District Office DCO. On October 13th 2014, I submitted a complaint to Areal police station against the colonist who attacked us. Officers showed us photos of irrelevant people to the attack which made me request to tape back the colony's recordings to identify the perpetrators. Chief office yelled at me and send me out of his office as a result".
Photos1-2: the bruises on the victims' bodies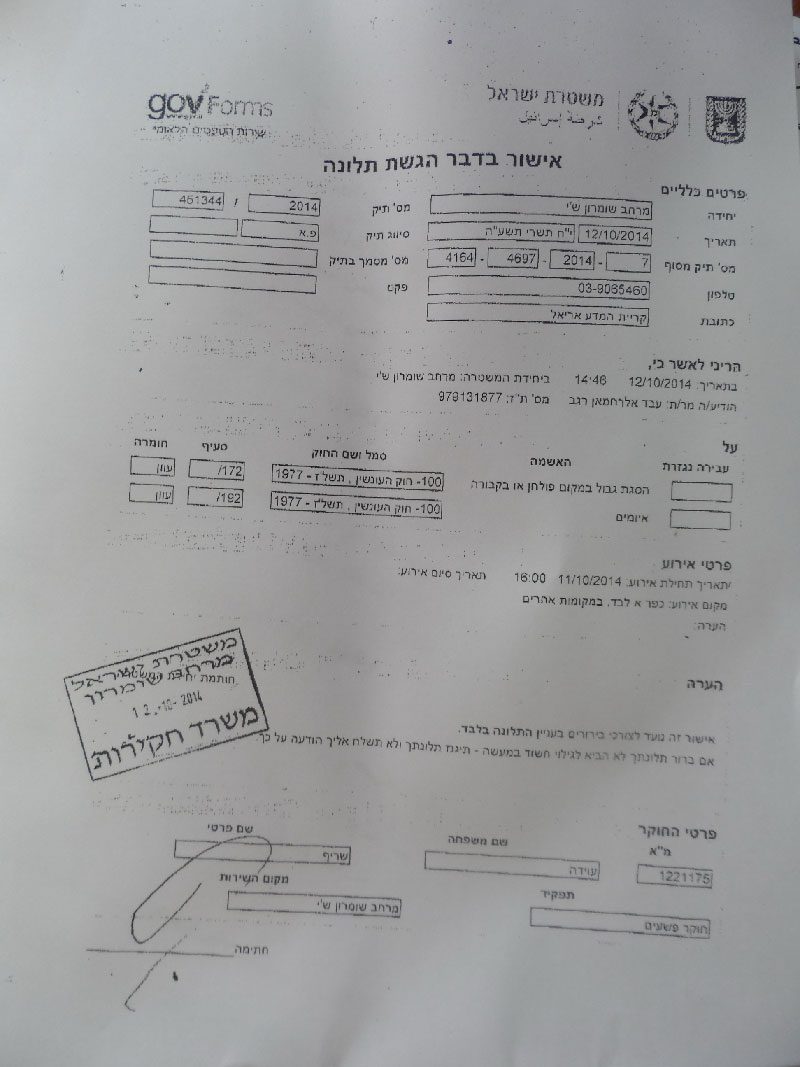 Photo 3: the police report on the attack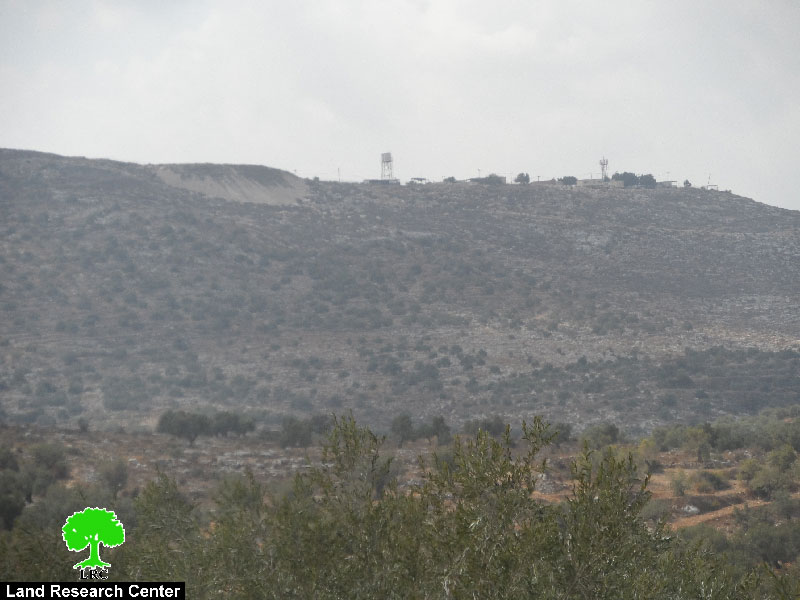 Photos 4: Efni Hefetz colony
It should be marked that this kind of attacks has occurred frequently during olive harvesting seasons. The occupation police have always ignored all submitted complaints in that regard to save colonists in any possible means. It is indicated that the colony of Efni Hefetz was established in 1987 on lands from the villages of western Shufa , Kfar el-Lubad and Izbet al-Hafsi. The built-up area of the colony is about 1397 dunums on which 964 colonist reside. (source: Geographical Information System- Land Research Center)
Prepared by
The Land Research Center
LRC