Notifying agricultural structures with stop work in Tubas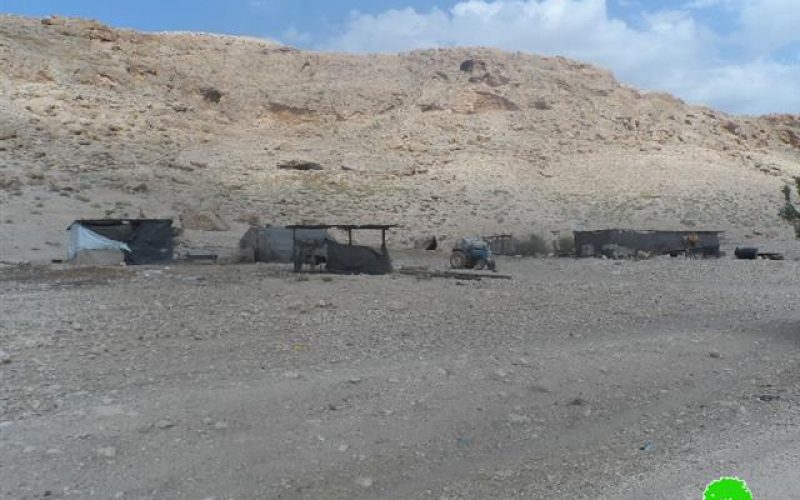 Violation: stop work orders served on agricultural facilities
Date: 15/09/2014
Location: Yarza / Tubas governorate
Perpetrators: the Planning Committee of the Civil Administration
Victims: two families from Bardala (16 members and 7 minors)
Details:
On September 15th 2014, the so-called Planning Committee of the Civil Administration notified two families with stop work under the pretext of unlicensed construction within area classified C according to Oslo Accords.
According to the military order, the occupation gave the two farmers a deadline until 24/09/2014 to complete all licensing procedure. This comes in time with the session of the Planning Committee in Beit El court. It should be marked that the notified structures are residential tents and sheep barns, which were notified with stop work on July 11th 2013 as well.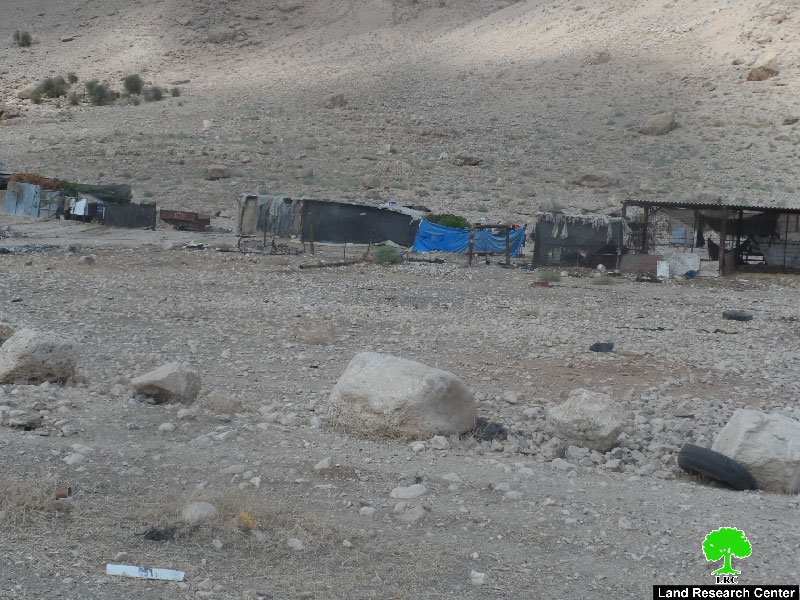 Photo 1:the notified structures in Yarza
The following table show information about the damages resulted by the orders:
Affected citizen

Family

Minors

No. of sheep

No. of order

Notified structure

Notes

No. of tents

No. of barracks

Jamil Masa'id

9

4

80

2 (45m2 for each)

1(60m2 )

Had a structure demolished before

Anas Masa'id

7

3

95

2 (45m2 for each)

2 (45m2 + 60m2)

Had a structure demolished before

16

7

175
Field observation- Monitoring Israeli Violations Department- Land Research Center 2014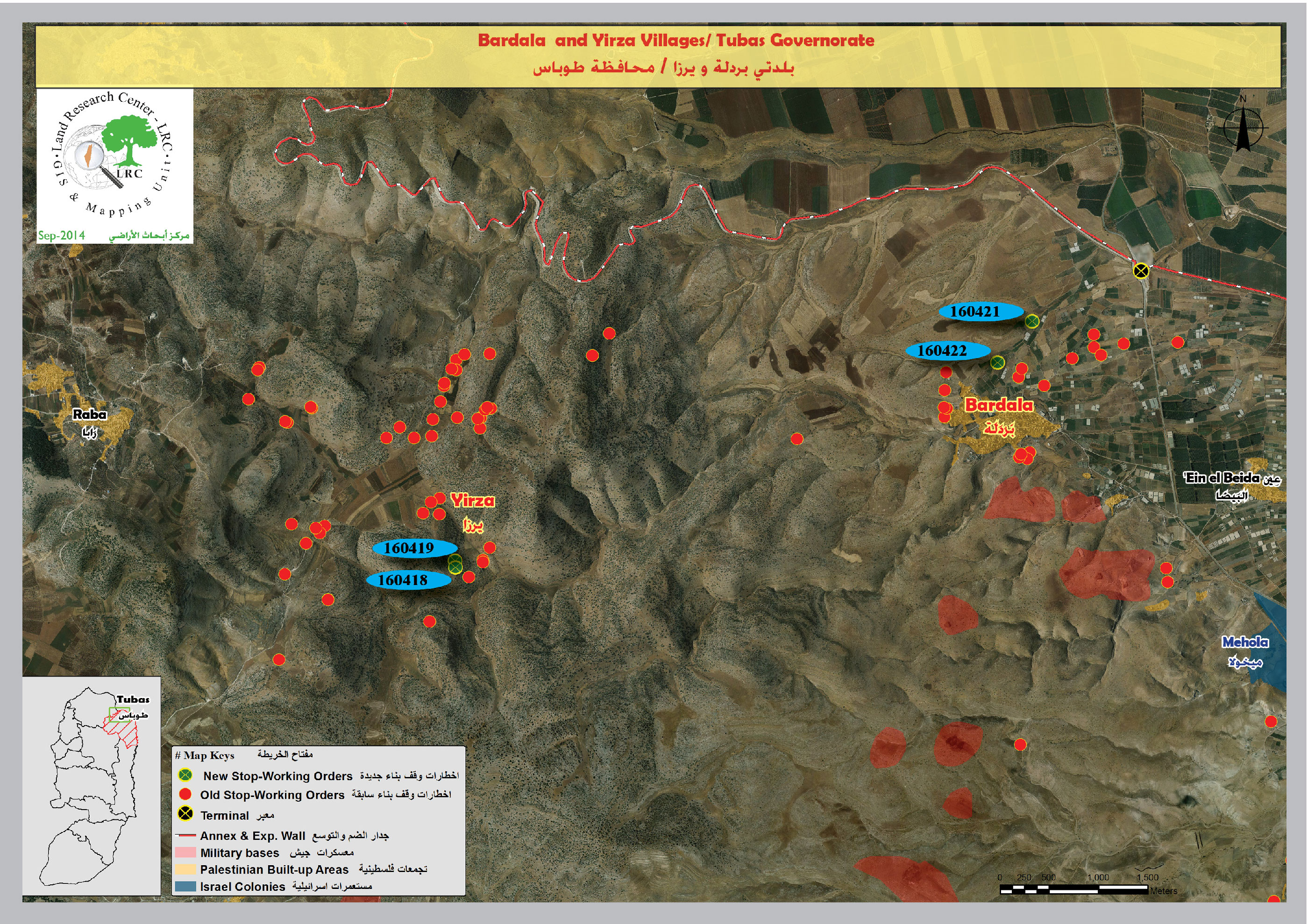 About Yarza:
It is situated 10km east of Tubas, more specifically in the area of Sahel al-Buqai'a. The Khirbet is inhabited by 12 families of 100 people who remained out of hundreds farming and planting their agricultural lands estimated of 25,000 dunum in area of which 283 dunum is classified under the name of Jither Balad, which is an old inhabited city.
It is indicated that 75% of Yarza lands belong to the Jordanian Tabu under and are registered under the ownership of Palestinians who had to leave the area towards Tubas and the nearby Khirbets due to the extreme discriminative activities the occupation inflected upon them. It should be also mentioned that the roots of Yarza citizens come from Tubas and that the Khirbet has three main families namely Ainabosi, Msa'id, and Shideh.
Yarza is considered a closed military zone by the occupation, using its lands estimated of 25,000 dunums as shooting fields , and military training camps due to the mountainous forest nature of the location. Noteworthy, the Cobra training camp that is situated in Yarza in addition to tens of shooting fields located here and there form an imminent danger on the life residents. Training camps caused a huge damage on residents either by the outcomes of direct military training or by their leftovers. Since the area is declared inaccessible for Palestinians, Yarza lacks all kinds of life services and standards due to the blockade on the area.
Prepared by
The Land Research Center
LRC