Notifying a residential room in al-Jiftlik with stop work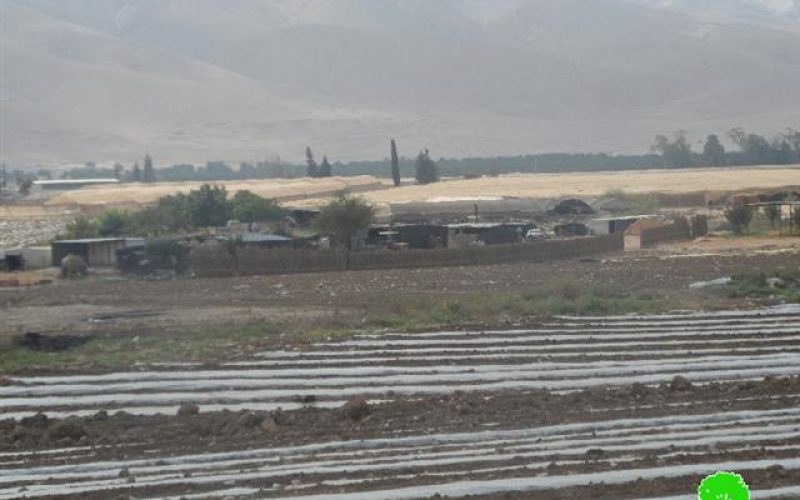 Violation: stop work order served on rooms
Date: 15/09/2014
Location: al-Jiftlik / Jericho governorate
Perpetrators: the Planning Committee of the Civil Administration
Victims: farmer Fathi Tariq
Details:
On September 15th 2014, the so-called Planning Committee of the Civil Administration served a stop work order on a residential rooms( made of metal slabs) owned by farmer Fathi Tariq(55) from al-Jiftlik.
According to the military order, the farmer was given a deadline until 20/10/2014 to complete all licensing procedures. This comes in time with the session of the Planning Committee in Beit El court to consider the status of the structure.
Fathi, about the nature of the notified structure, to the LRC researcher stated the following:
"I own a farm of 35 dunum planted with palm and vegetables in the village of al-Jiftlik. By the beginning of July, I built four agricultural rooms, three of which three are residences for farmers who work in my farm and the other one is to store grains and tools. Noteworthy, the rooms are made of metal slabs and are located east of al-Jiftlik; nearby the bypass road no.90".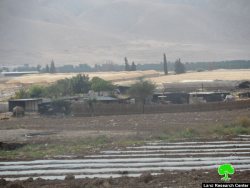 Photo 1: the agricultural rooms and the storehouse
The following table shows information about the notified structures:
| | | | | | | |
| --- | --- | --- | --- | --- | --- | --- |
| Owner | No. of rooms | Area/m2 | No. of order | No. of storehouses | Area | No. of order |
| Fathi Tariq | 3 | 180m2(60m2 for each) | | 1 | 144 m2 | |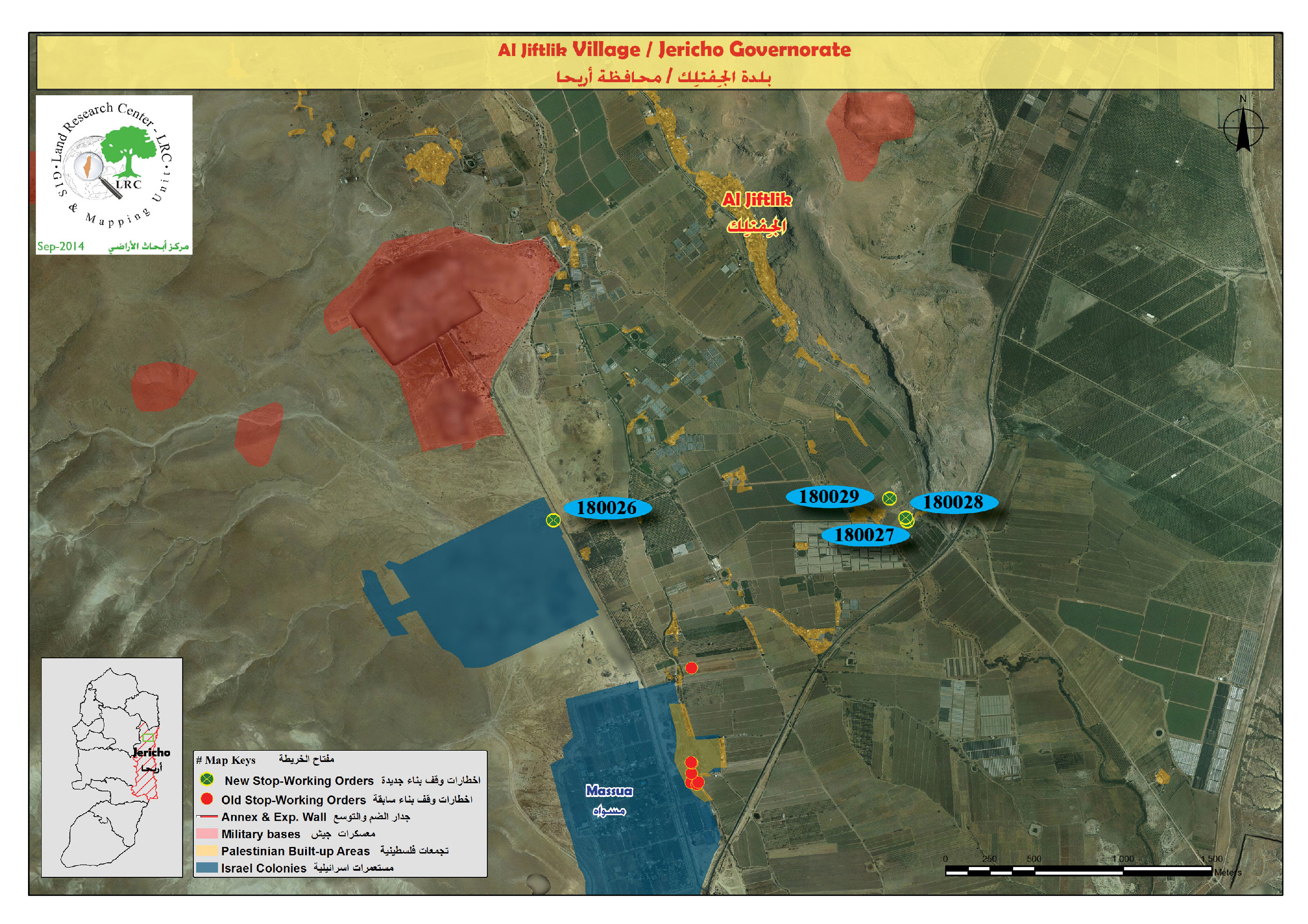 About al-Jiftlik:
It is located 35km to northern Jericho and is edged by Froush Beit Dajan from the northwest and Miswa colony from the west. The village has a total population of 4789 people until 2014 and has a total land area of 18,5031 dunum, of which 1,110 dunum is built-up area. The occupation has confiscated around 12,040 dunum of al-Jiftlik lands as follows:
3207 dunum for the favor of the nearby colonies.
3328 dunum for the favor of bypass roads no.( 90,505,508)
5505 dunum for the favor of Israeli training camps.
Prepared by
The Land Research Center
LRC