The occupation bans a family to inhabit their house in area classified B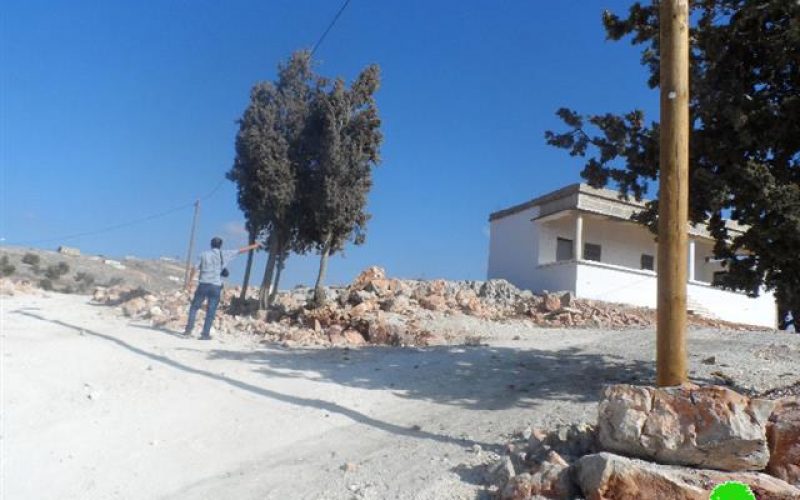 Violation: a family prohibited from inhabiting their own house
Date: 02/08/2014
Location: Burin/ Nablus governorate
Perpetrators: Givat Yacoub colonists
Details:
The colonists of Givat Yacoub outpost, which is located on the northern lands of Burin village known as khallet esh-Shaquf, have been raiding the area knowing that it is located within area classified B according to Oslo Accords.
To the north of the village, a residence overlooking the village is located on top of a hill. The house was built in 1962; that is before the Israeli occupation of the West Bank. In 1967, the residents of the house were forced to move to Jordan. The house belongs to the heirs of deceased Ghalib Eid.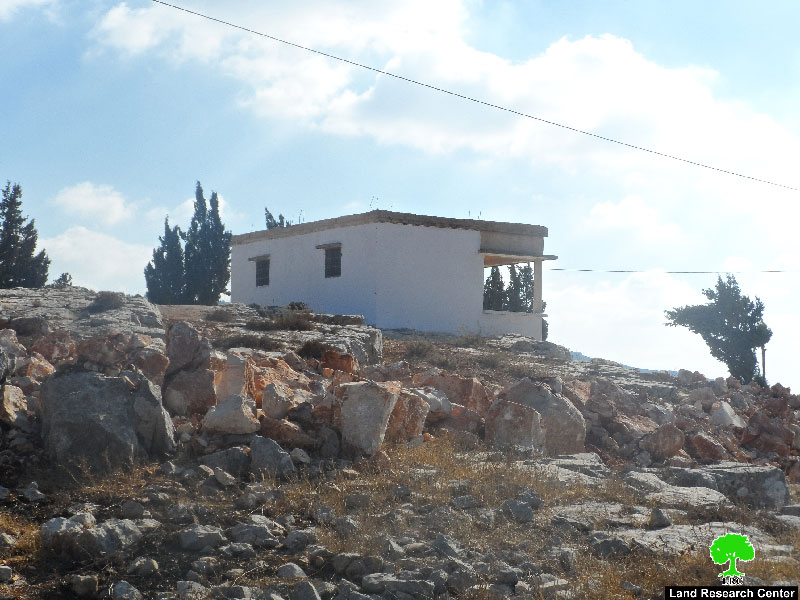 Photo1: the targeted residence
During the years of 1967-2000, the house was inhabited by the family and their relatives but after the second Intifada broke out, they had to leave because of the house proximity to the surrounding colonies. Colonists took advantage of the aforementioned and confiscated the house despite being located within area classified B according to Oslo Accords.
Residents' persistence on protecting the house:
Despite all harassments and assaults carried out by colonists, the residents of Burin were able, in2013, to open a road to the old house and to provide it with electricity for the sake of protecting it. Though, it is dangerous to reach out the place for any villager attempts to go there would be beaten or shot by colonist.
About Bourin:
8km to the west of Nablus city Bourin is located with a total land area of10,416 of which 335dunums is built-up area and a population of 3500people. There are two colonies located on the lands of Bourin namely ( Bracha colony , which confiscated 205 dunums from village, and Yitzhar colony, which confiscated 150 dunums form the village)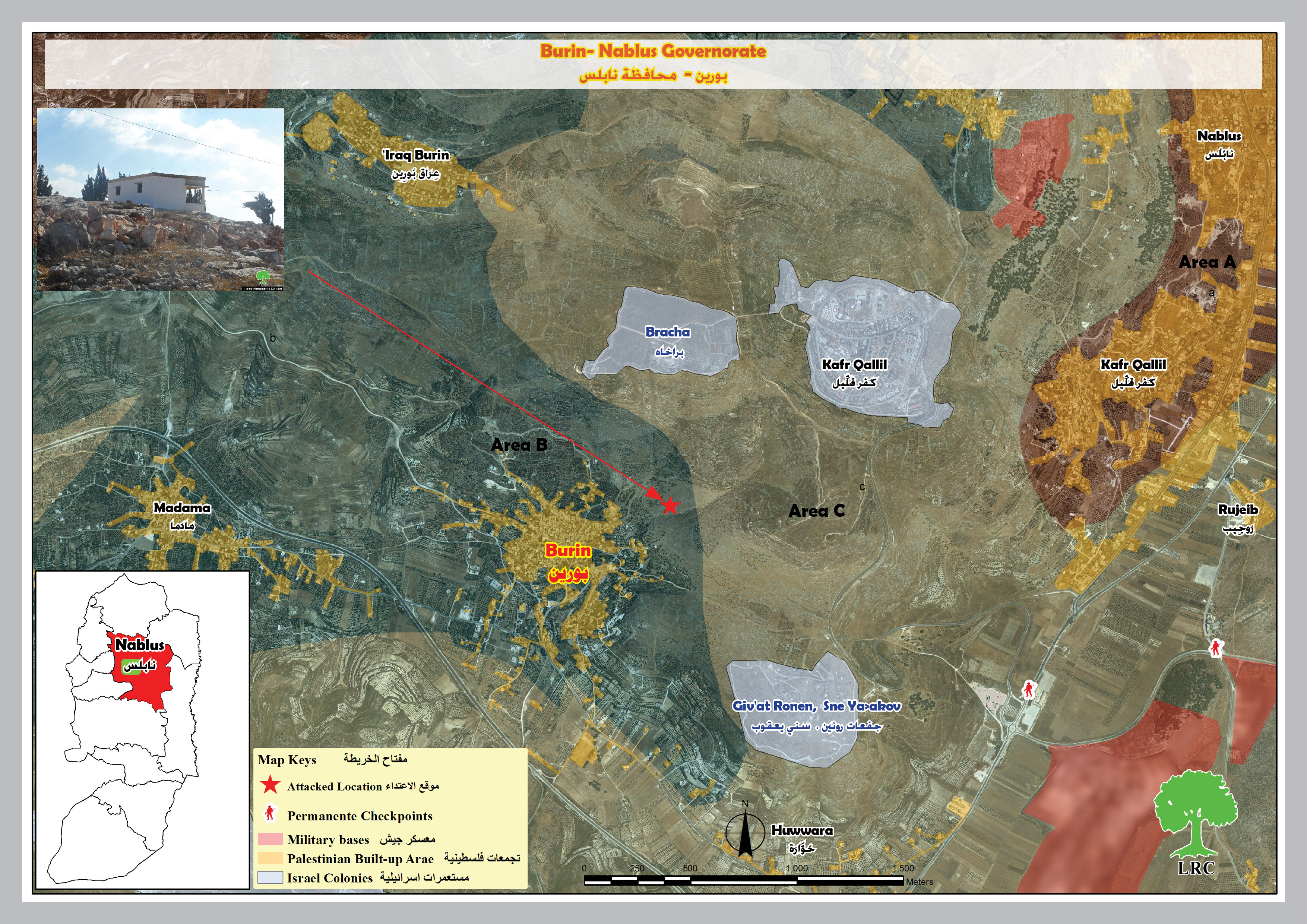 The LRC observation team followed up the Israeli violations against lands and housing in Burin during 2014. They came as follows:
Prepared by
The Land Research Center
LRC