In an unprecedented aggressive campaign of land confiscation, a military order to put hands on 10 dunums from Shuyukh and Sai'r towns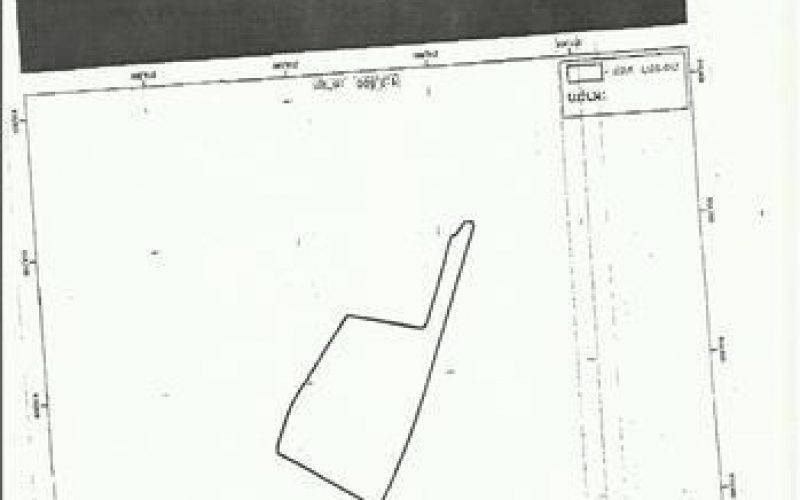 Violation: an order of land confiscation
Date: 30/08/2014
Location: Sai'r/ Hebron governorate
Perpetrators: the army of the Israeli occupation
Victims: citizens from Shuyukh and Sai'r towns
Details:
The authorities of the Israeli occupation issued a military order to put hands on 10.761 dunums form the lands of Sai'r and Shuyukh's citizens.
In late August, the municipality of Sai'r received, via fax, the military order no. (14/21/C) under the title of "an order of lands-grab". The orders (Arabic and Hebrew) came attached with maps indicating the targeted lands. The pretext under which the orders came was "security purposes". An article said that the owners of the lands have the right to object the order in a period of 45days from the date of issuance.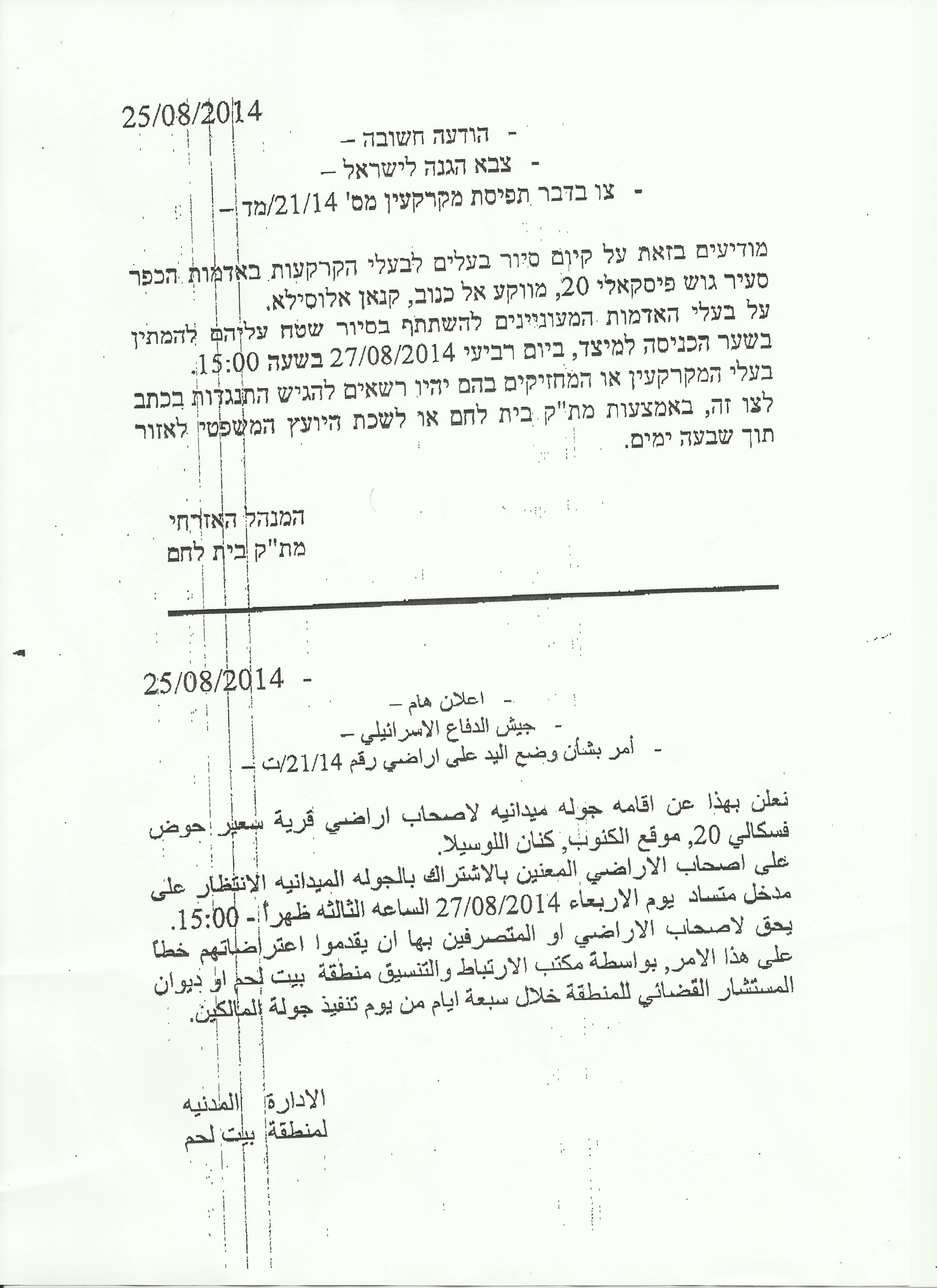 The municipality of Sai'r pointed out the targeted lands were confiscated in 1982 and were declared inaccessible ever since that year and that the occupation set up camps and caravans and fenced it with barbed-wires. Noteworthy, the aforementioned lands are located nearby Asfir colony, which is founded on lands confiscated in early eighties.
According to the municipality, the confiscated lands were planted with olive seedlings at times, which were uprooted for the sake of setting up a military camp. The lands are located in areas of al-Qanoub and al-Waslih and are owned by citizens from Sai'r and Shuyukh as follows:
From Shuyukh town:
Mousa Abu Shanab
Abdelkader Abu Shanab
Rashed Abu Shanab
From Sai'r:
Mahmoud Shaladih
Muhammad Shalaldih
The mayor of Shuyukh asserted that he received the military order from Sai'r municipality and that an officer of the Civil Administration called on them to accompany him in a field trip to the targeted area in order to explainshow the confiscated parts.
It should be marked that colonists and soldiers of the occupation denied surveyors access to the lands for the sake of surveying them to be attached to the objection file on the military order.
Prepared by
The Land Research Center
LRC