A new military checkpoint at Izbet Shofa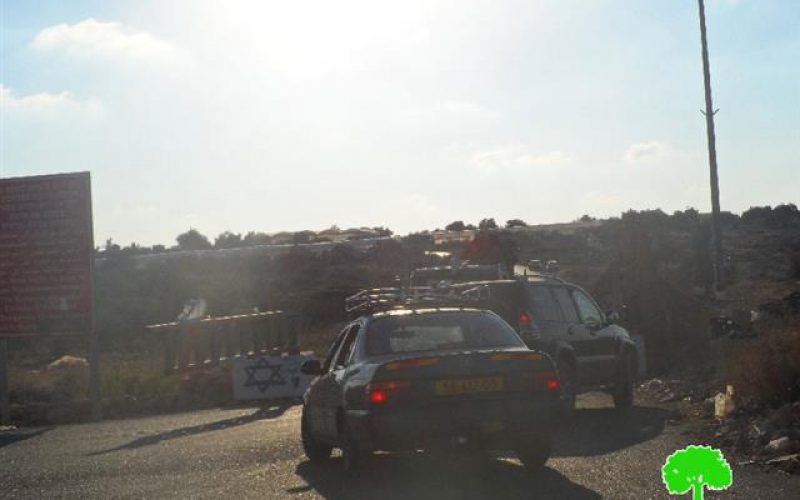 Violation: the occupation installed a new checkpoint at Izbet Shofa entrance
Date: August02, 2014,
Location: Izbet Shofa- Tulkarim governorate
Perpetrators: the army of the Israeli occupation
Victims: residents of Izbet Shofa
Details:
On August02, 2014, and in a new colonial plan, the army of the Israeli occupation set up a metal gate and a watchtower at the eastern part of Izbet Shofa, west of Tulkarim. A checkpoint was also set up on the entrance of the village with the occupation army present every now and then.
According to the LRC field observation, cars and people were denied access to the Izbet Shofa several times, turning peoples' lives into a living hell as a result.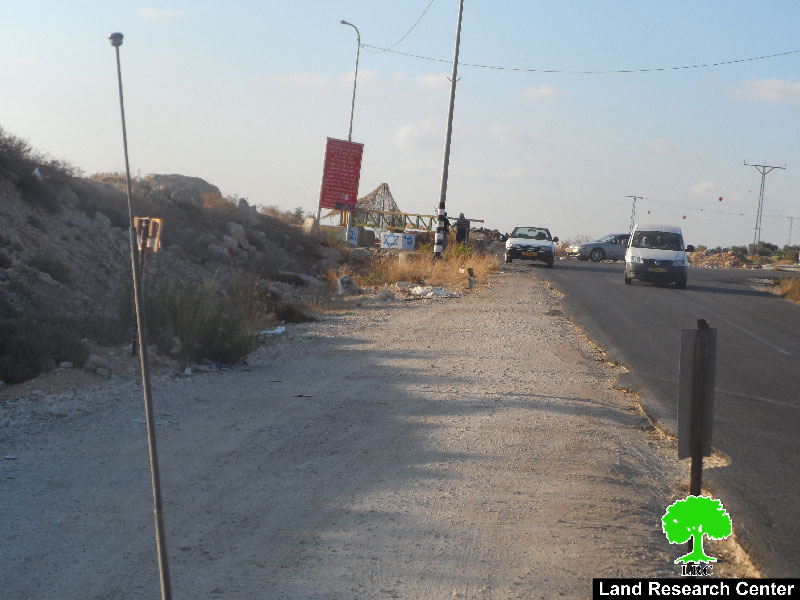 Photos:1: the new checkpoint
The history of closures on Izbet Shofa:
This very village, as for many other Palestinian villages, has witnessed several closures. In 2000, the occupation closed the entrance of the village by dirt walls and cement blocks where in July 2011; the entrance was re-opened as a breather for the village and its inhabitants. That did not last long for, on August31, 2014, the occupation shut the entrance down again using dirt walls and cement blocks
By November 2011, the occupation re-opened the entrance one more time to close it surprisingly this time by a military checkpoint as part of the occupation plan of imposing the De Facto policy to restrict Palestinians' movement.
About Izbet Shofa:
It is part of Shofa village that is 4km to the east of Tulkarim. It has a population of 1000 people and is famous for agriculture. It also has a large number of graduates and carriers of high diplomas.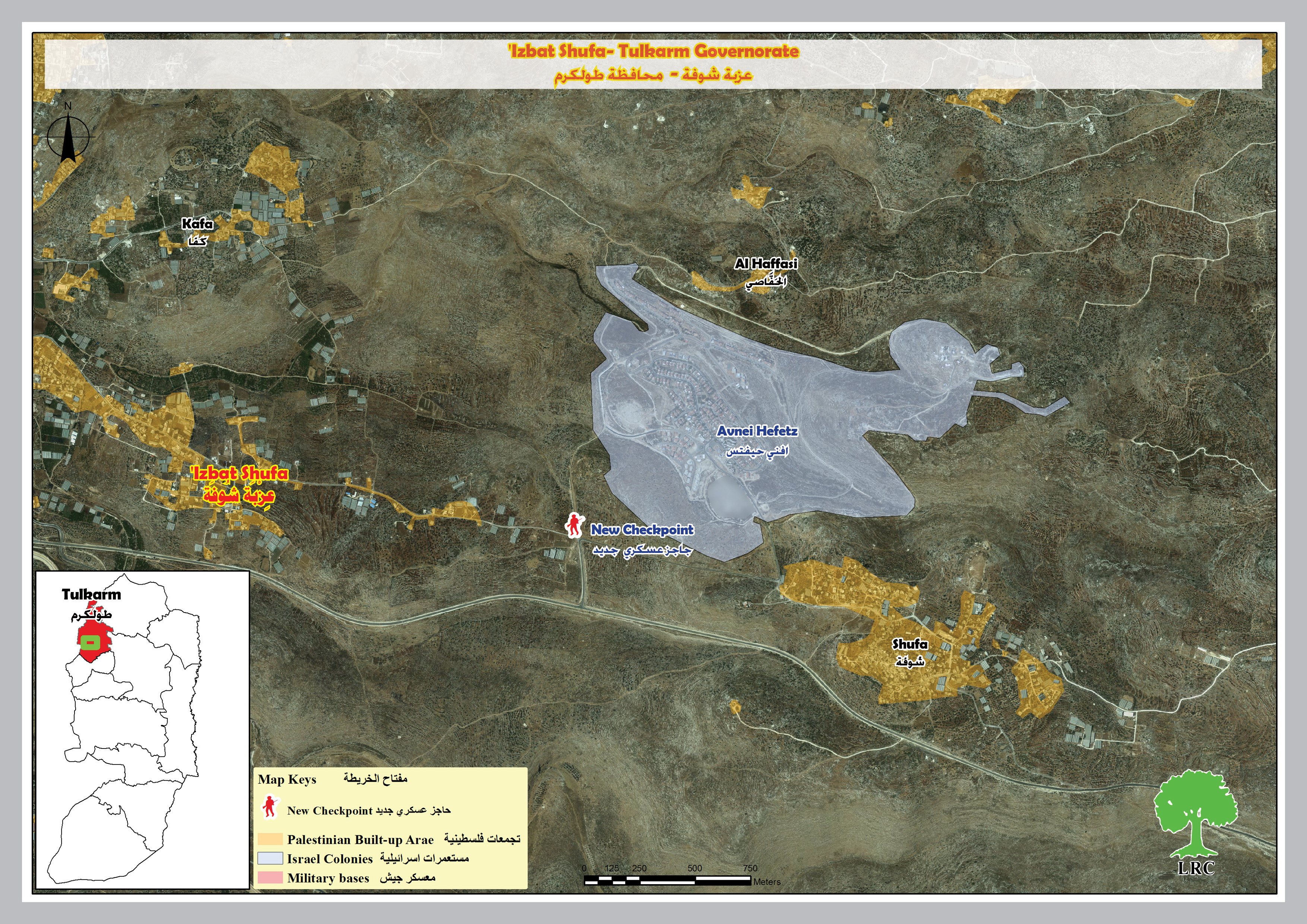 Prepared by
The Land Research Center
LRC