Turning Marda into a Big Prison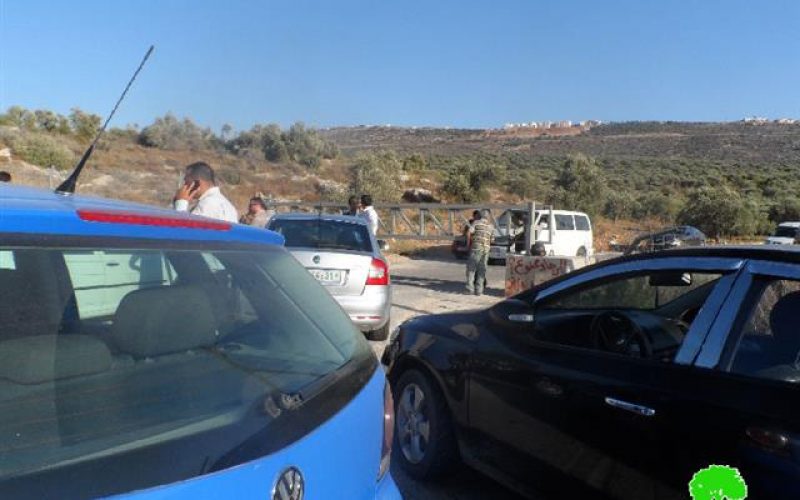 Violation: Shutting down all iron gates set up at the west and east of Marda
Location: Marda village, Salfit governorate
Date: 02/07/2014
Perpetrators: The Israeli occupation army
Victims: People of Marda
Details:
In the afternoon of Wednesday, July 02, 2014, a large force of the Israeli army shut down the two iron gates located at the western and eastern entrances of the village and assembled around the closed gates.
It is worth mentioning that, through field observation and follow-up, Land Research Center (LRC) has found out that the closure of the two gates has a very negative impact on the village of Marda, taking into consideration that the village is besieged by an apartheid wall set up to seclude the colony of Ariel from the northern and eastern side of the village and isolate bypass road no. 505 from the northern and western side. The two gates, consequently, had become a breather to the residents of the village. But now after the closure of the gates, the village has become totally secluded from its Palestinian surroundings and was turned into a big prison.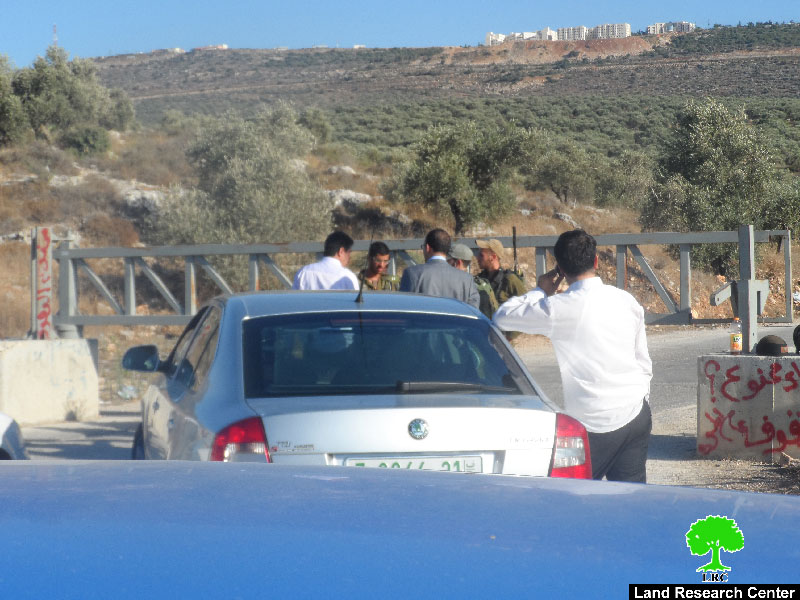 Pictures 1: Marda closed east entrance
Fabricating lies:
Noteworthy, according to eyewitnesses who were present at the time of the closure, the Israeli occupation justified the act by claiming that a number of activists were throwing stones at Israeli patrols. Thus, the Israeli occupation saw best to close the only entryways to the village as a means to exact a collective punishment on people.
A multiplied tragedy:
The closure of the only two gates is in synchronization of the beginning of Ramadan and summer. These factors are reflected on the morale of people who are held for long hours under the scorching sun, denied entry to their houses in a way that contradicts international laws and conventions.
The closure is supposed to ring a bell of danger. If the Israeli occupation carries on with the closure, the economic status of the village will definitely deteriorate.
Location and population:
Marda is located west of Salfit. Its total area used to be 9,326 dunums, including 519 dunums as a built-up area before 1978. It has a population of 2500 people (2007 census). The estimated area of land lost, for the sake of Jewish-only Israeli colonies and bypass roads, is about 5400 dunums; that is about 58% of the Marda's total area. (Source: The village council).
Prepared by
The Land Research Center
LRC