The Israeli army shuts down a number of Aqraba agricultural lands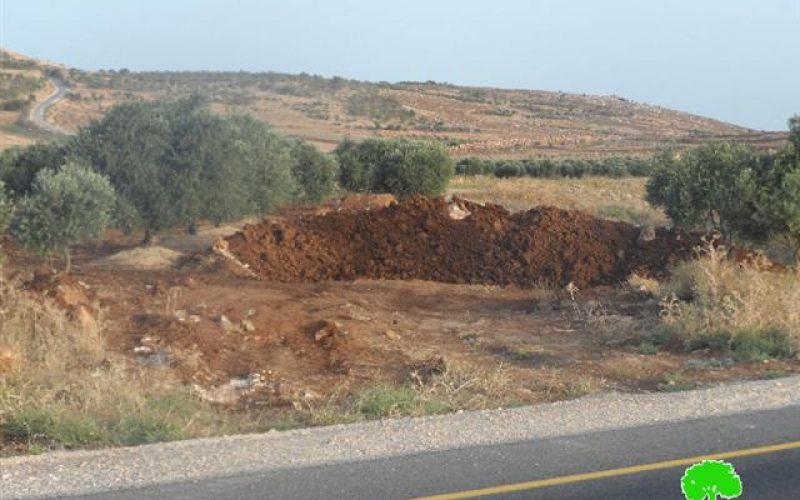 Violation: the occupation army shuts down a number of Aqraba agricultural lands
Date: July 09, 2014
Location: Aqraba town
Perpetrators: the occupation military
Details:
In the evening of Wednesday, a massive force of the occupation accompanied by a military bulldozer closed two agricultural lands in Aqraba town by dirt walls.
It should be marked that the two roads are located in the southern part of the town and considered the linking point with the surrounding towns and the agricultural lands aligning with the road no.5 that leads to the Jordan Valley (al ghoor).
It should be also mentioned that the recent closure came after the re-opening of the roads that were closed for a period of twelve years. In the aftermath of the second Intifada, the Israeli occupation imposed closure on main and sub roads in addition to agricultural roads. Aqraba town had been badly impacted since several parts of its lands remained closed until the beginning of2014.
According to the LRC field follow-up :" the town has two closed roads: the first is 2km in length that served a number of agricultural lands and is considered the town's main entrance, the second is 1km in length and served vast area of lands planted with olive".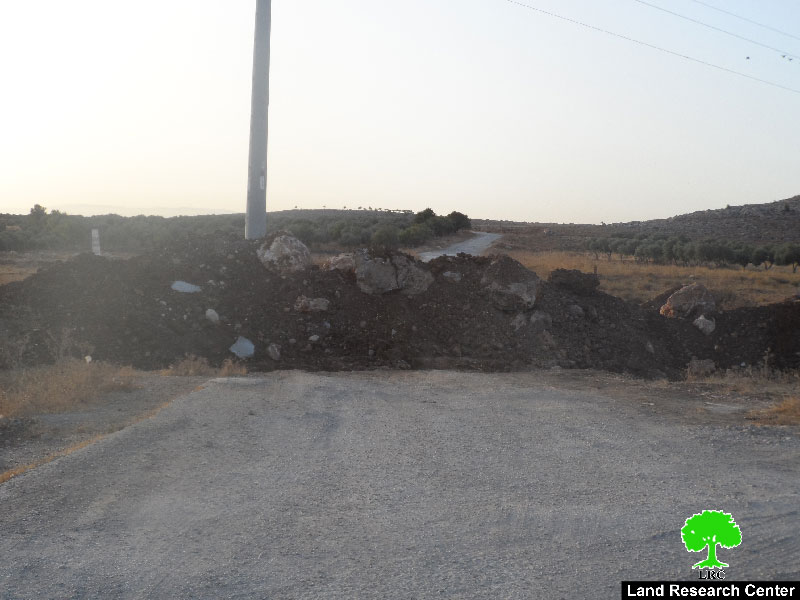 Photo1: the first closed road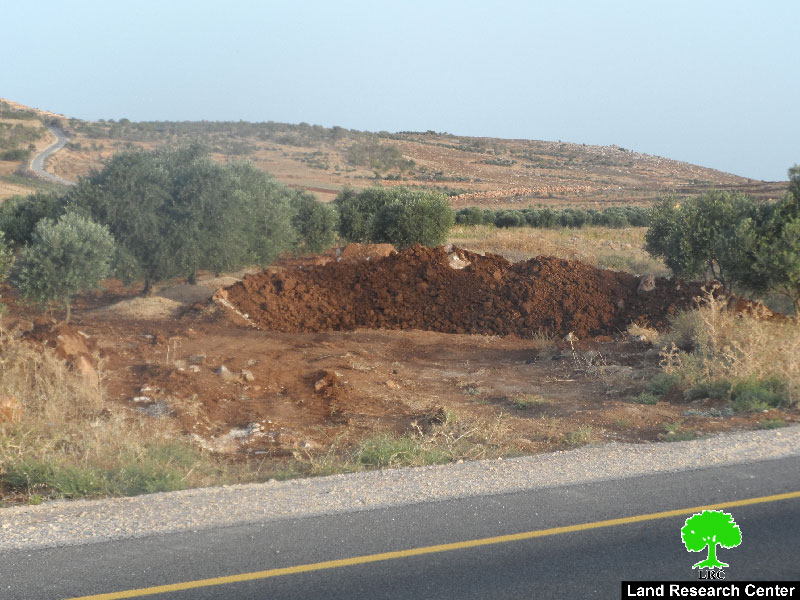 Photo 2: the second closed agricultural road
About Aqraba:
18 kilometers to the southwest of Nablus, Aqraba can be set as an example of a recurrent target for the Israeli occupation attacks.
The village total area is 34,660 dunums, mostly, agricultural lands. However, the Israeli occupation announced more than 281,000 dunums of the village lands military zone where Palestinians are not allowed to exploit in any way while soaking the area with various colonies including Gitit. That left only 1,350 of Aqraba land to be built-up area of the village.
Aqraba is surrounded by a number of small towns and Khirab that are considered its own property and expansion namely( Khirbet al-Eirmeh, al-Kroom, Khirbet Abu al-Rysa, Khirbet al-Rjman, Khirbet Tal el-Khashbeh, Khlabet el-Tawil). The aforementioned towns populate up to500 people from several main families namely(Bani Jaber, al-Myadmeh, Bani Jame', Bani Fadil, and al-Dili).
'Aqraba is inhabited by around 8,180 people with unemployment reaching up to 50% because of the colonial activities undertaken by the Occupiers since the second intifada including closing the occupied land of the 1948 and declare it inaccessible for Palestinians. Citizens then depended on governmental jobs, private sector jobs, and agricultural ones as means of living and income.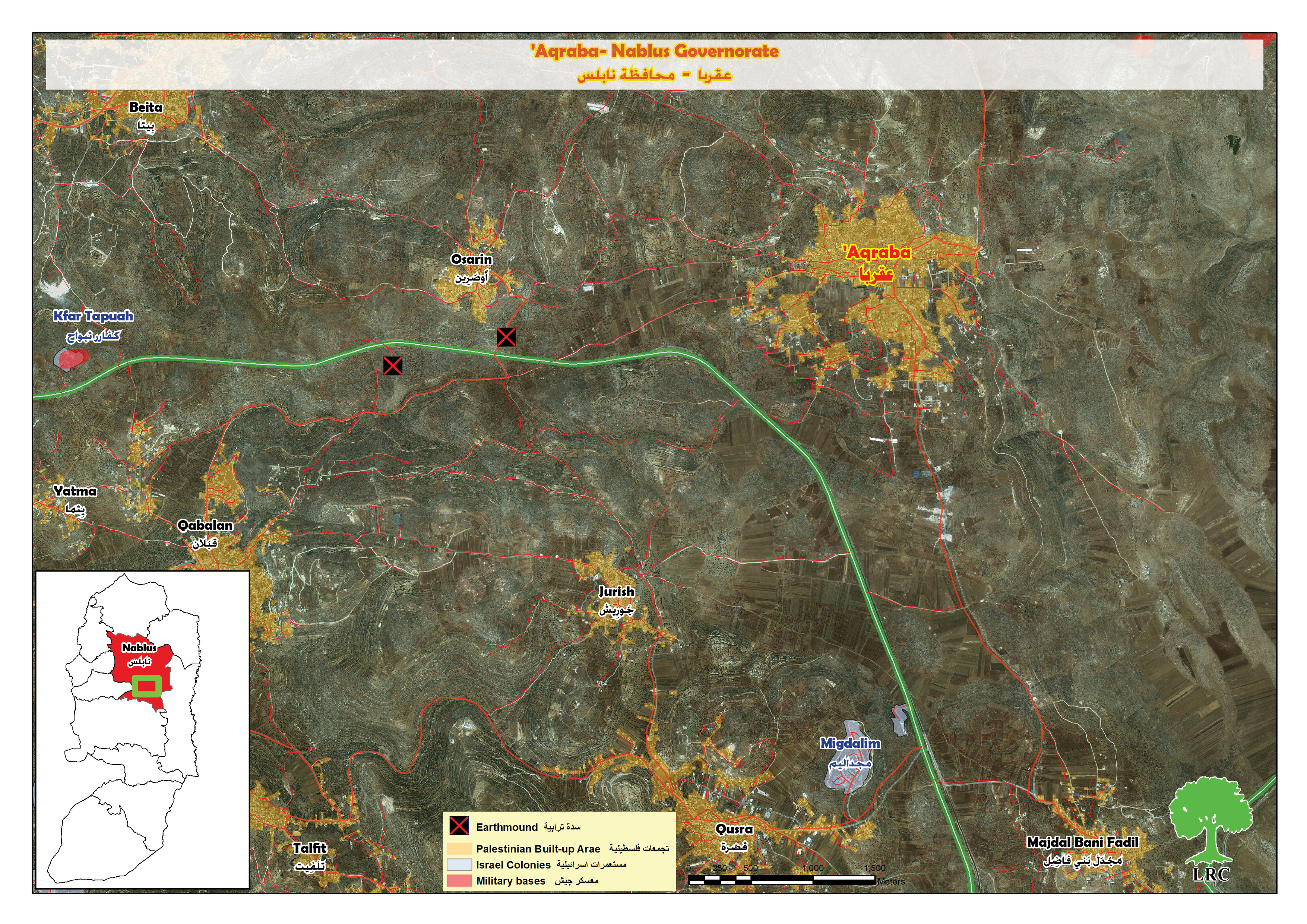 (source: the village council)
Prepared by
The Land Research Center
LRC