Demolition for Security Reasons…!?
Home of a Palestinian from Idhna Demolished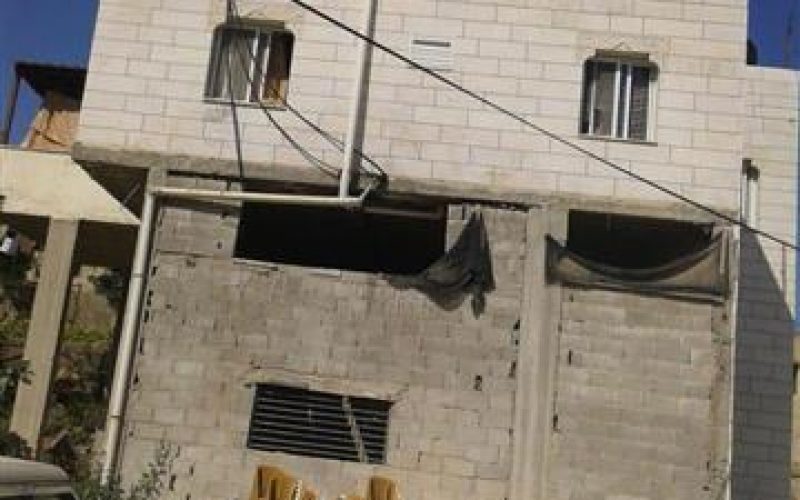 Violation: Blowing up an apartment
Date: 02/07/2014
Location: Idhna town- Hebron governorate
Perpetrators: The Israeli occupation army
Victims: Ziyad 'Awwad
Details:
On Wednesday morning, July 02, the Israeli occupation blew up the apartment of Ziyad 'Awwad, charged over the killing of an Israeli police officer on April 14, 2014 near Tarqumiya crossing, on bypass road no. 35. Ziyad and his family are from Idhna, west of Hebron.
The Israeli occupation authorities delivered the family of 'Awwad a written order stating that the Israeli occupation would demolish their residence and confiscate its items in an reenactment of the abolished 1945 British Emergency Law. The family were given 48 hours to object the order.
The family emptied the contents of the apartments of Ziyad and his brother Muhammad and sought the aid of HaMoked " Center for the Defense of the Individual", an Israeli human rights organization, to object the order. The case was presented at the Supreme Court of Israel and a point was made that the threatened house does not belong to Ziyad but to his brother, Muhammad. Based on that, the ruling of the court was to blow up the house partially, i.e. to only destroy Ziyad's apartment.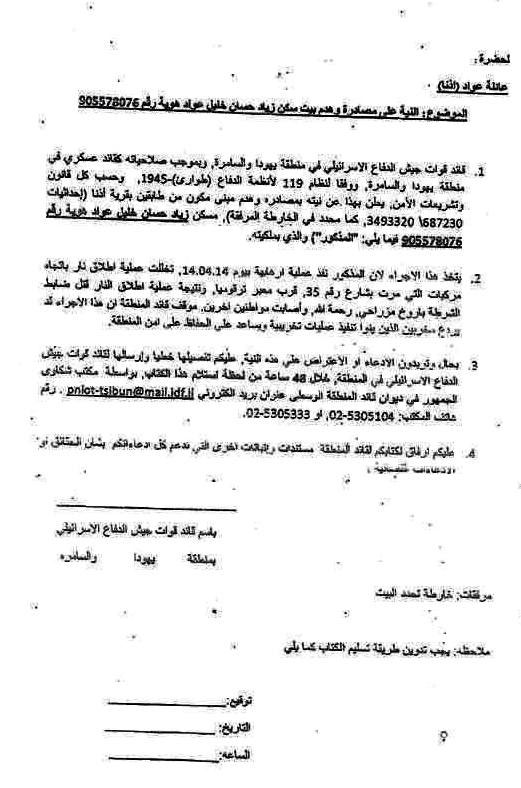 Picture 1: The order received by the family of 'Awwad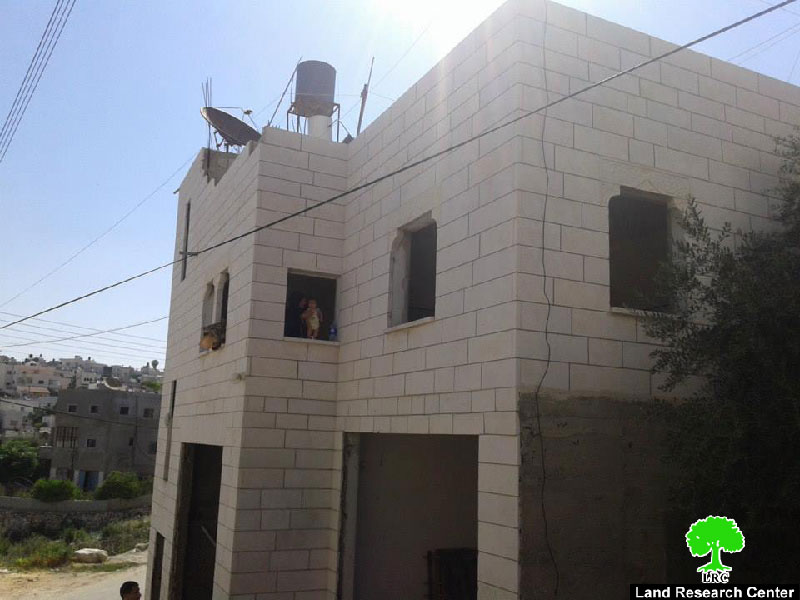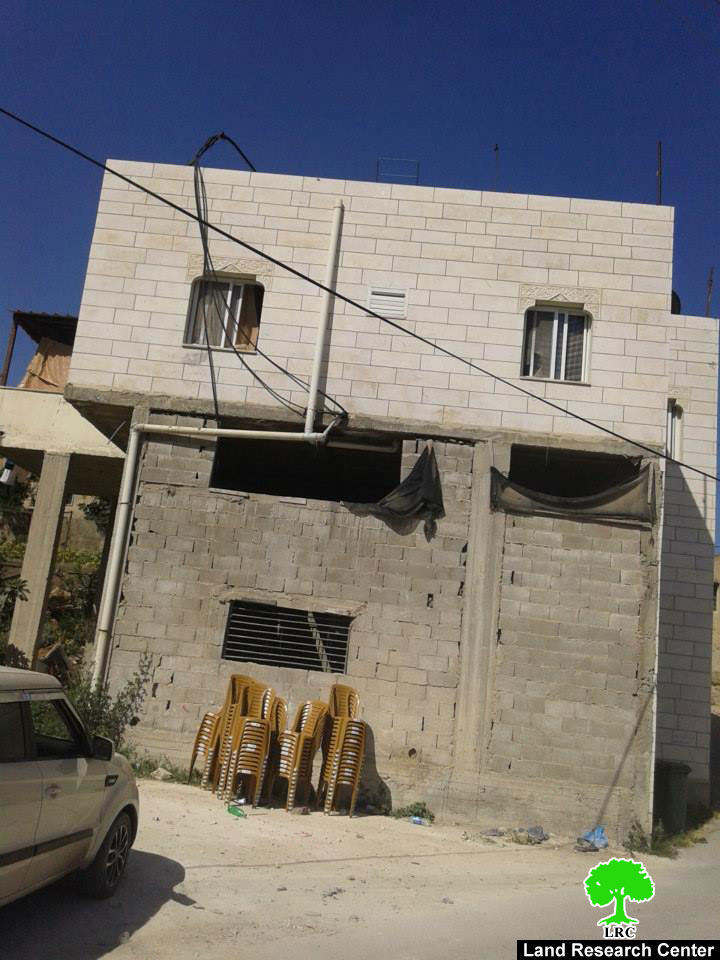 Pictures 2+3: General view of the apartment- before demolition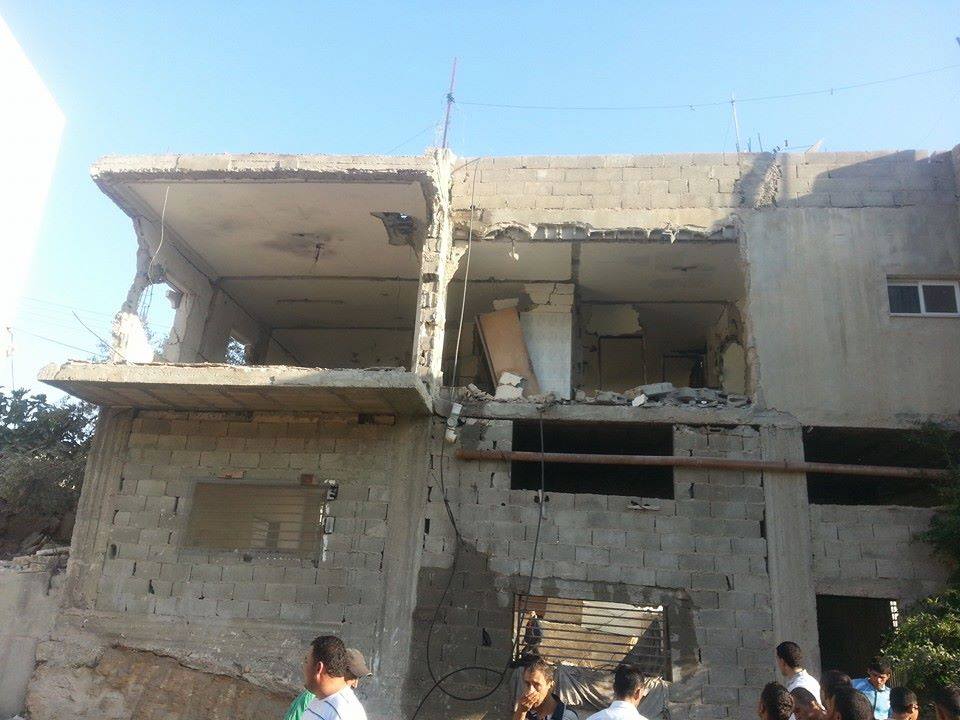 General view of the apartment- after demolition
The Israeli occupation forces circled al-Aiyada St. near the Red Crescent Center, west of Idhna at 4a.m., and carried out the demolition at 6:30a.m. by blowing up the western side of the house, where the apartment of Ziyad is.
The area of Ziyad's apartment is 128m2 and is opposite to Muhammad's. Both live in the second storey of the family house, totaling 500m2. Muhammad's apartment was badly harmed by the explosion of Ziyad's.
The family of Ziyad, numbering 8 individuals, including 4 children, live in that house. It is worth mentioning that Ziyad and his son are both indicted for the murder and are currently jailed.
Destroying the house of the family of Ziyad is within a policy Israel embraces to harm the innocent. Though the rest of the family are not suspected of any involvement, they are targeted and penalized.
Prepared by
The Land Research Center
LRC