Attempts at Establishing Two New Outposts on Surif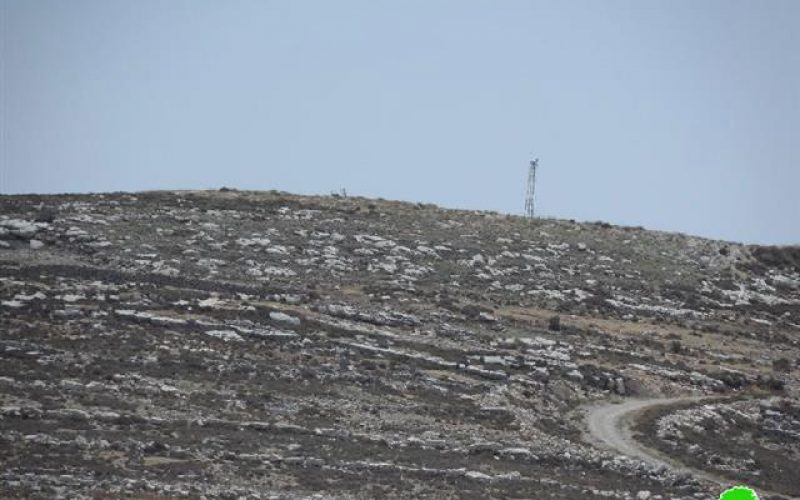 Violation: Trying to set up outposts
Location: Surif town- Hebron governorate
Perpetrators: Colonists
Victims: People from Surif and Hebron city
Details:
Colonists have attempted to establish a new outpost on the land of Surif after they set up caravans before removing them sometime later.
The colonists chose a hill in an area known as "Ghrenat Ghazala", northeast of Surif to install four caravans, supplied with electricity by generators brought to the place for that purpose and protected by the Israeli occupation forces.
A group of colonists paid visits to the outpost, mostly those from nearby colonies. Beit Ein colony founded on Beit Ummar lands is considered the nearest to the newly established outpost.
After setting up the outpost for 10 days, colonists removed it. The outpost was founded on a private Palestinian land that belongs to Ahmad Atiya from Jab'a village, north of Surif.
Colonists made the same move in 2000 when they set up an outpost on the same hill for two years before evacuating it. They opened a road through the mountain where the hill lies in a gesture of their greed and future plans at seizing the whole mountain, considering its strategic location and height.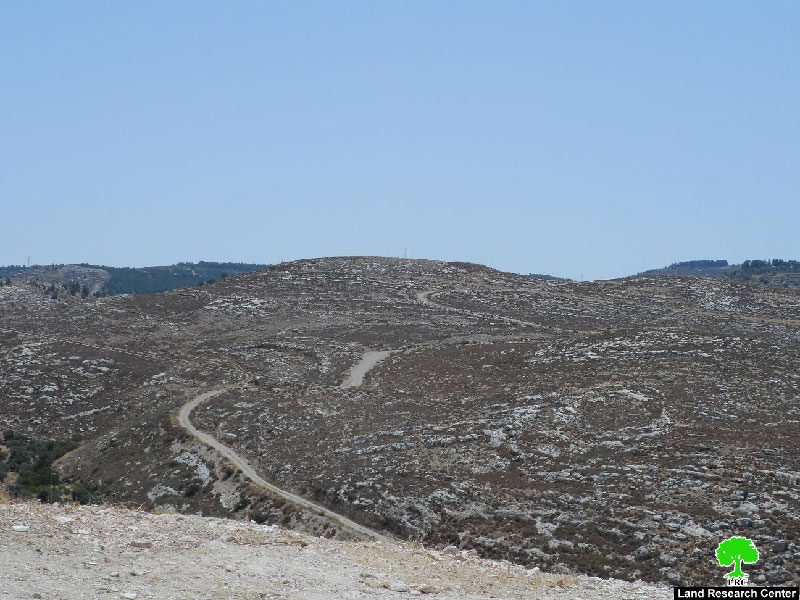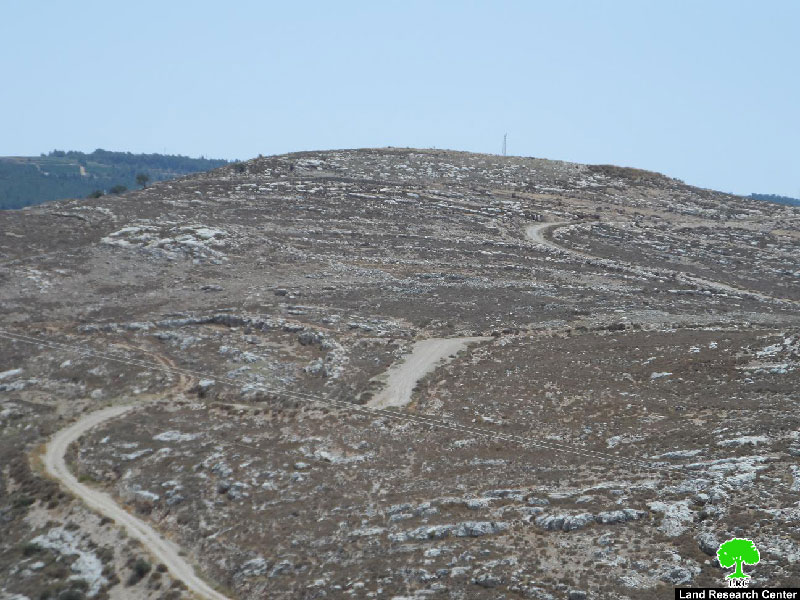 Pictures 1+2: The roads opened by colonists on Surif lands
Citizens are afraid of colonists' relentless attempts at seizing their lands to make way for colonial outposts to be founded.
Another outpost was established on the lands of al Buwaira, east of Hebron, in response to the murder of the three missing Israelis. Colonists landed two caravans on Palestinian- owned land and supplied them with water and electricity, under the watch guard of the Israeli occupation army. But Hebron Rehabilitation Center, through its legal offices, filed a complaint at the Israeli police about what is considered a trespass on Palestinians' lands. The police removed the caravans soon afterwards.
Prepared by
The Land Research Center
LRC