Stop-work Order on a rainwater harvesting pond in al- Jiftlik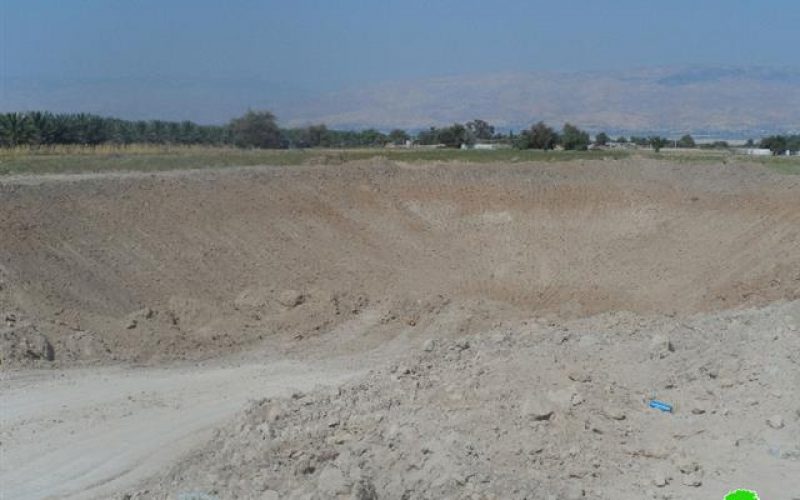 Violation: Issuance of a stop-construction order on a pool
Date: 19/06/2014
Location: Abu al-Ajaj, Al-Jiftlik/ Jericho governorate
Victims: 8 Palestinian families
Details:
On Thursday morning, June 19, the Israeli Planning Committee handed Yousef Masaid (52) an order to stop the construction of an agricultural pond that belongs to his family and other seven Palestinian families in the area of Abu Ajaj, east of al-Jiftlik, that is adjacent to the bypass road no. 90.
The pond, still under construction, is 1200 m3 in area and funded by French Development Agency (AFD) while implemented by Palestine Ministry of Agriculture. Four dunums of land is designated for the project that cost 55 thousand dollars.
The reason behind the stop-work order is unlicensed construction in area classified "C" according to Oslo Accords. The families were given a respite that ends on July 18 as a final date to be done with obtaining a building permit. Same date was set for a meeting of the Planning and Construction Committee to be held in Beit El court to consider the legal status of the structure.
Commenting on the construction of the pond, Mr. Yousef Masaid stated to an LRC field researcher that: "The pond is expected to irrigate 135 dunums of land planted with palm trees as well as vegetables and field crop."
Masaid added: "The affected farmers, including myself, depend on one source of water which is an artesian well built before 1967. It is about to get dry due to the Israeli policies that allow the construction of Israeli artesian wells in adjacency to Palestinian ones while banning Palestinians from building new wells. Even licensed Palestinian wells founded before 1967 are not allowed expansion or exceeding a certain point of depth. Over time, these wells are threatened with low production capacity and drought, negatively affecting the agricultural sector in the process."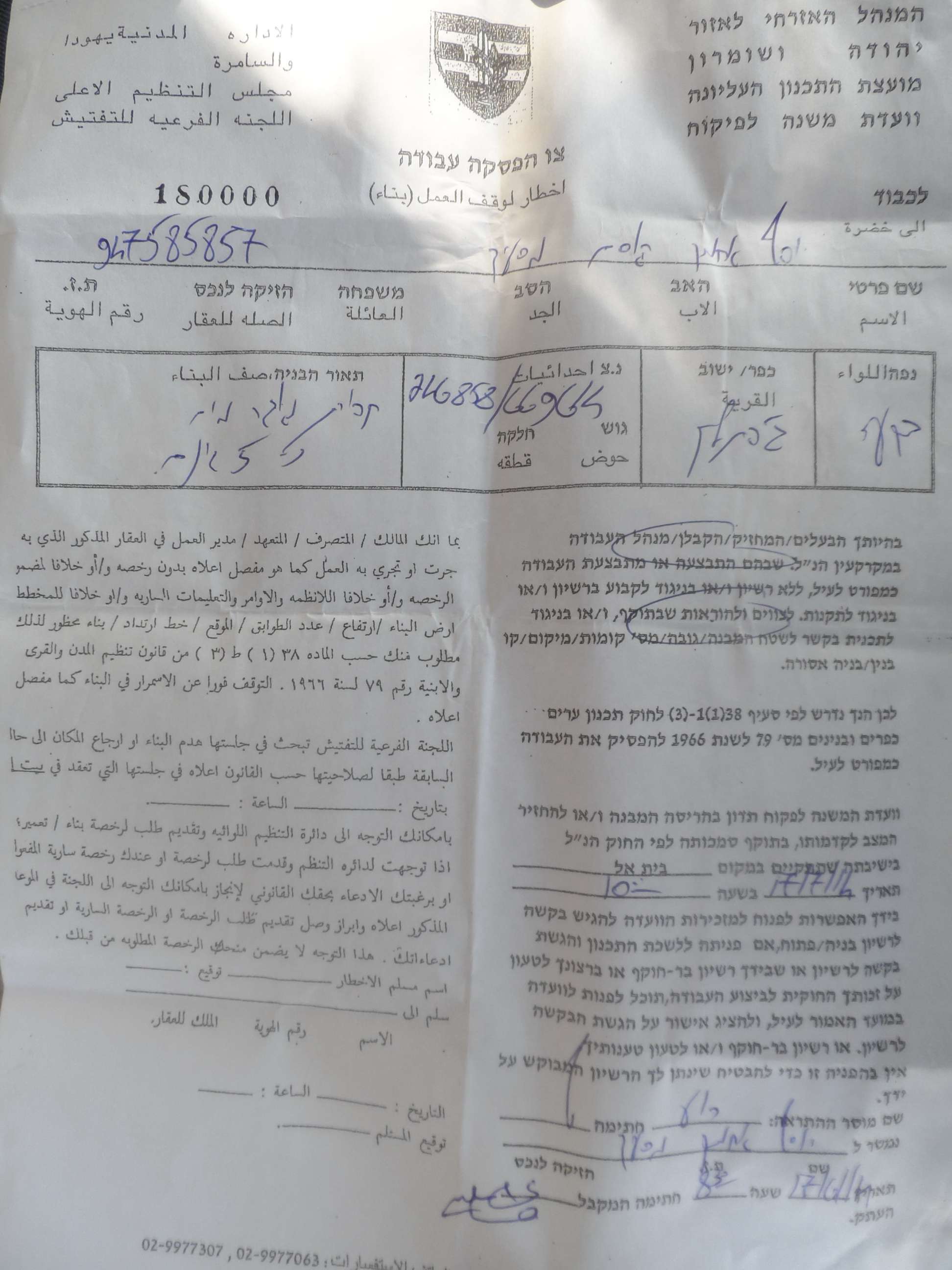 Picture 1: A photocopy of the military order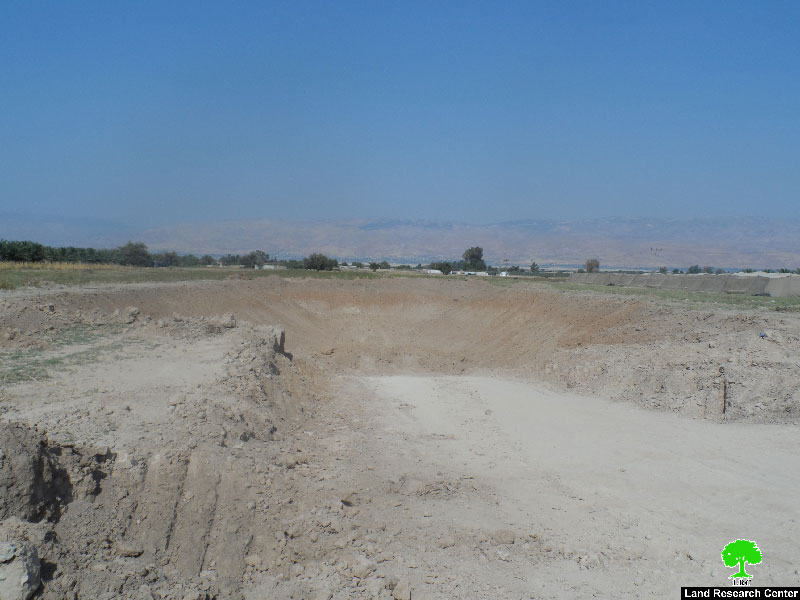 Pictures 2+3: The threatened pond
Table: The affected farmers and land (according to field research):
Affected citizen

Family

Children

Land area (dunum)

Land according to crops (dunums)

Palm trees

Vegetables

Field crops

rangeland

Yousef Masaid

11

5

24

8

10

4

2

Abdul-Sami' Abu Amer

8

3

18

4

6

8

0

Mazouz Sayda

9

4

25

5

8

12

0

Sad Jahalin

5

1

17

0

5

10

2

Ahmad Masaid

8

3

13

4

2

5

2

Mofeed Masaid

4

0

14

4

4

5

1

Moses Jahalin

7

3

8

0

4

2

2

Yacoub Tawariq

5

2

16

5

3

8

0

Total

57

21

135

30

42

54

9
*source: Field Observations – Monitoring Israeli Human Rights Violations Team – LRC
Within the same context, the Planning and Construction Committee issued a stop-work order on another rainwater harvesting pond in al- Jiftlik that is expected to irrigate over 140 dunums of land planted with vegetables and field crops.
Al- Jiftlik, like any other Palestinian village, is not spared from the Israeli occupation's attacks. It is located on the east side of catchment water in Palestine whose streams and artesian wells were considered Jordanian sources of water not long ago. Water theft began when Israelis occupied the rest of Palestine in 1967. Since then, the occupation has been imposing strict rules and procedures that aim at depriving Palestinians from their right to water especially in the Jordan Valley where most of water resources are taken by Israelis.
Colonists were not satisfied by controlling the Palestinian share of water catchment in the region only, they also announced the adjoining area of the Jordanian River and hills closed military zones to which Palestinians are denied access. That has deprived many Palestinian farmers from utilizing their lands that were irrigated by the river. Same scenario happened with the 133 artesian wells spread all over the Jordanian Valley which the occupation seized, including the wells that got dry. Palestinians are not allowed to dig or build a cistern in the Jordanian Valley.
At the beginning of 1984, the Israeli occupation worked on confiscating most water streams running in Al-Jiftlik lands. Since that date, water streams have been decreasing so drastically most of them got dry. One gets surprised when seeing the once- flowing streams now- dried areas filled with trash and dust.
Al-Jiftlik, a once flourishing place with greenery scenery, now an arid area. On the other hand, just on the hills overlooking Al-Jiftlik there are Massua and Argaman colonies. Both are nurturing on Palestinian water resources of Al-Jiftlik. Its groundwater and streams supply water to two Israeli tanks. According to Palestinian Hydrology Group, a colonist's share of water is 6 times more than a Palestinian's, i. e., 6 – 1.
Prepared by
The Land Research Center
LRC