Kfar ed-Diek entrance re-closed again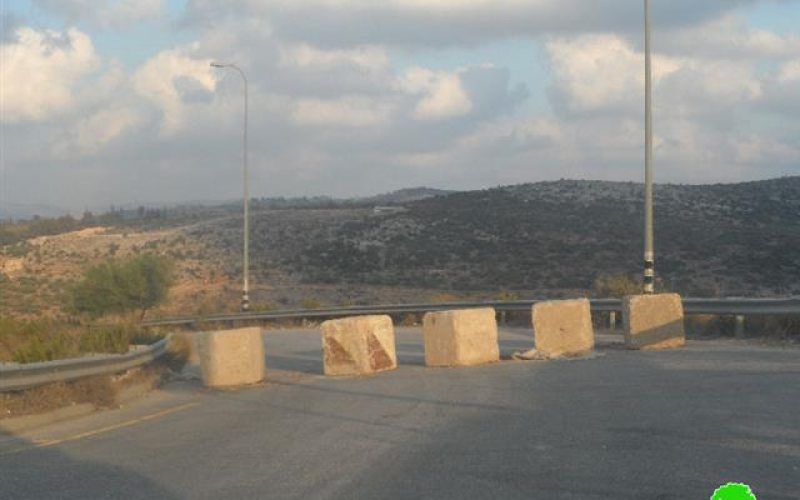 Violation: the occupation re-closed the village entrance with cement blocks
Date: July 17, 2014
Location: Kfar ed-Diek- Salfit governorate
Perpetrators: the occupation army
Victims: citizens of the village
Details:
On July17, 2014, the forces of the occupation closed the western entrance of Kfar ed-Diek village, that is considered the linking point with the western villages of Salfit governorate through the bypass road no.443, by installing cement blocks. "Security grounds" was the pretext under which the closure was justified.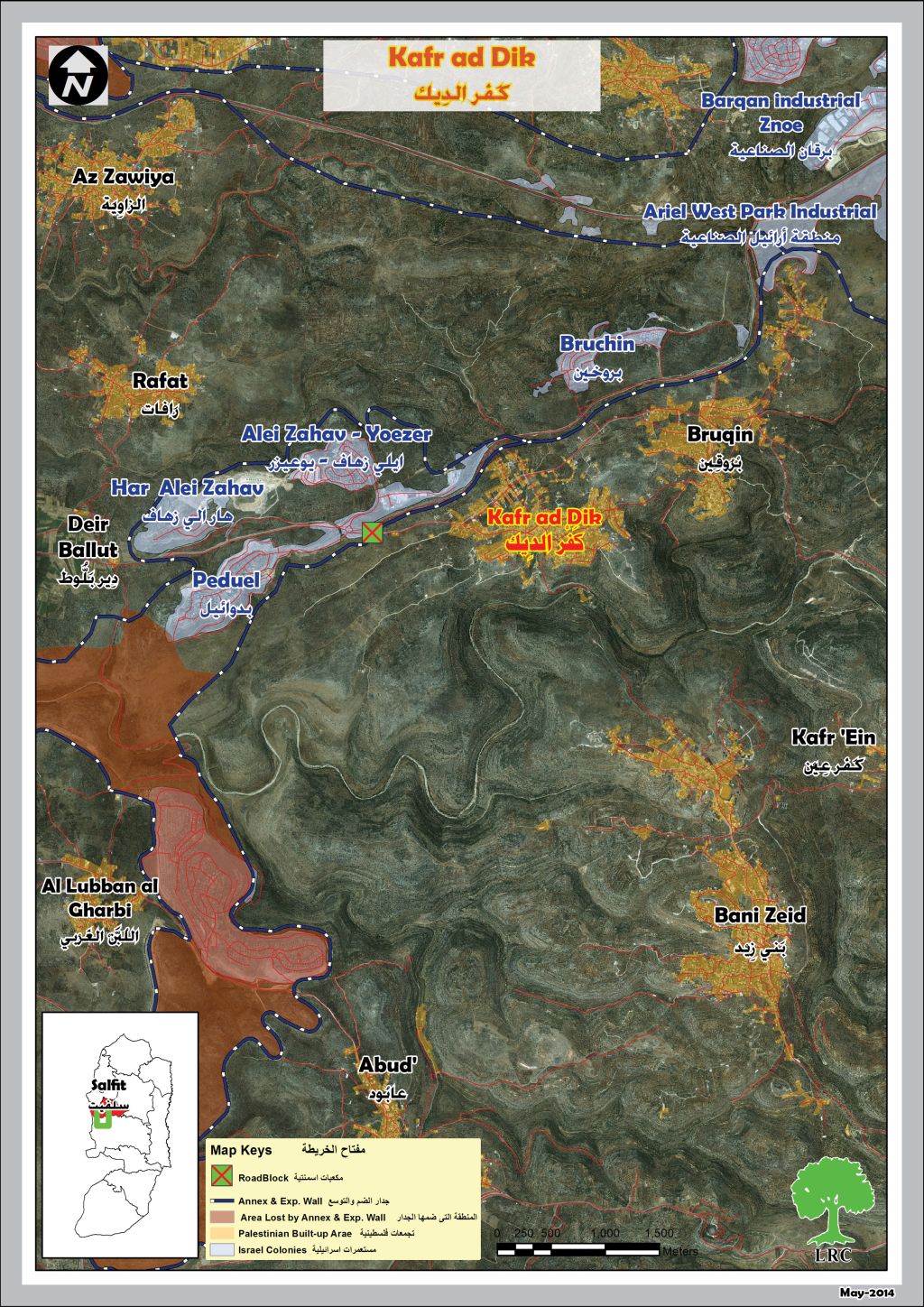 Frequent closures of the western entrance:
It should be marked and according to the LRC field observation data that: "the western entrance of the village was shut down in the aftermath of the second Intifada until January 2012".
On January20, 2010, the road was re-closed again(15 days after had been re-opened) by closing the metal gate for a period of three months.
It is noted that the occupation army is used to justify the closure under the pretext of "Security grounds" but the reason behind that is to unjustifiably inflect a collective punishment by any means on the village's residents.
A violation against the historical character of the area:
It should be marked that the entrance of the village dates back to the ottoman era where the road was the route of commercial caravans and travelers from Yahpha and Acre to Jordan. The visitor gets fascinated by the abundance of historical and architectural surrounding the road like the area of Dier Abu Sam'an.
The occupation didn't respect the international law and conventions calling on historical preservation but instead, it continued, day and night, closing the road and confiscating more land for the favor of colonies expansion on the lands of Kfar ed-Diek.
The negative outcomes of the closure:
Medical staff, teachers and students transportation, between the town and the neighboring villages, west of Salft governorate, have been hindered. For example, teachers moving from Dier Balut to Kfar ed-Diek travel more than 18km where it used to take them only 6km (5minutes) where they have to travel by rough colonial roads that is expensive in cost.
A negative impact on the residents' economic and agricultural situation since the gate was the route of goods transportation and people movement from and to the village and the nearby cities.
Prepared by
The Land Research Center
LRC