Expansion of Adi Ad on Turmusayya lands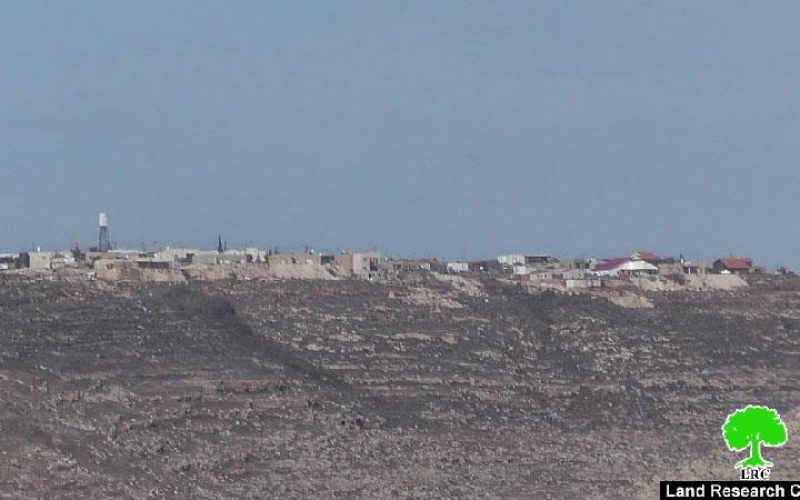 Violation: The Israeli colony of Adi Ad is undergoing expansion
Location: Turmus'ayya- Ramallah governorate
Date: 07/06/2014
Victims: Farmers from Turmus'ayya
Details:
Colonists of Adi Ad embarked on a large-scale expansion work in the colony. The work, according to LRC field research, included land settlement especially in the southeastern part of the colony and ravaging of 30 agricultural dunums within the boundaries of the colony in addition to the construction of seven houses.
The confiscated and ravaged land is within the natural block no. 1 in the areas of ash-Shuab and al- Khalayil in Turmus'ayya and belongs to farmers from Turmus'ayya who have the deeds that prove their ownership. The village council intends to object the expansive colonial scheme at the Supreme Court of Israel.
Pictures 1-4: The expansion of Adi Ad on the account of Palestinian lands
Adi Ad was established in 2001 after calls from the Israeli PM at that time, Ariel Sharon, for taking over mountain summits; colonists took over huge areas of Jalud and al Mughayyir to establish the colony.
The colony has three outposts that were established during the second intifada (2001-2004) and confiscated about 11 thousand dunums of Turmus'ayya and Jalud lands according to Foundation for Middle East Peace.
The colony of Adi Ad has been expropriating land even before the second intifada; over than 4000 dunums were confiscated in 1997 alone.
Colonists of Adi Ad, since its establishment, are known for destroying plants and trees, denying farmers access to their lands, and harassing farmers.
The Israeli occupation denies farmers even a temporary permission to reach their agricultural lands adjacent to the colony and outposts though the lands were once highly productive, providing vegetables and crops to the Turmus'ayya village and nearby villages.
Prepared by
The Land Research Center
LRC