Demolition of a Retaining Wall in Qusra- Nablus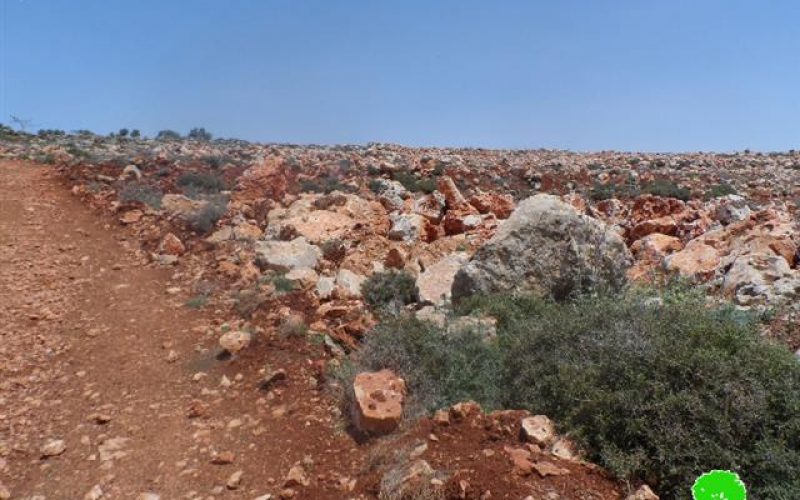 Violation: Destroying a retaining wall surrounding a 10-dunum piece of land
Location: Qusra- Nablus
Date: 01/06/2014
Perpetrators: The Israeli occupation army
Victims: Farmer by the name of Anwar Awda
Details:
On June 01, the Israeli occupation forces demolished a retaining wall, east of Qusra in the West Bank city of Nablus.
The wall was 300m high and built in the beginning of 2014 to surround and protect a 10-dunum piece of land recently reclaimed. The land is only 1km away from the outpost of Yish Kodesh, an extension to Eli colony.
It all began when the Israeli occupation issued a stop-work order on the retaining wall and handed it to Anwar Awda on May 11 under the pretext of unlicensed construction. Awda met all the requirements needed for obtaining a permit. Still, the wall was torn down three weeks after the issuance of the stop-work order.
The area known as "Qita' Kamel", east of Qusra, witness attacks on almost a daily basis by colonists, especially those inhabiting Yish Kodesh outpost, northwest of the area. Colonists do not spare land, human beings, trees, nor agricultural tools from being attacked.
Mr. Hani Abu Raida, head of Qusra village council, asserted to an LRC observer that:
"Qita' Kamel is a target by itself for colonists who have been trying to take it over. They used many heinous means for that purpose including smashing tools, shutting off agricultural roads, harassing farmers and denying them access, leading to the drought of vast areas of land as a result. All is done under the protection of the Israeli army."
Monitoring Israeli violations team in LRC prepared a study case about the stop-work order served for Awda in May, 2014. To read it, kindly look (http://www.old.poica.org/details.php?Article=6452)
About Qusra:[i]
It is located 23 km to the south of Nablus city and is administered by Qusra village Council. Qusra is surrounded by Jurish (south), Talfit (west), Majdal Bani Fadil (east), and Mizpe Rachel colony (south).
Qusra is inhabited by 5644 people according to 2014 PBS population projections. Its total area is 8886 dunums that include 775 dunums of built up area.
The Israeli occupation confiscated 223 dunums of the village lands for the sake of:
Migdalim colony that devoured 155 dunums. It was built in 1984 and is inhabited by 152 colonists.
Bypass road no. 508 that took over 68 dunums.
According to Oslo Accords, Qusra is divided into area B (4323 dunums) and area A (4563 dunums).
[i] Source: Geographic Information System- Monitoring Israeli Violations Team- Land Research Center
Prepared by
The Land Research Center
LRC