Confiscation Order on a Piece of Land Adjacent to Zatara Military Checkpoint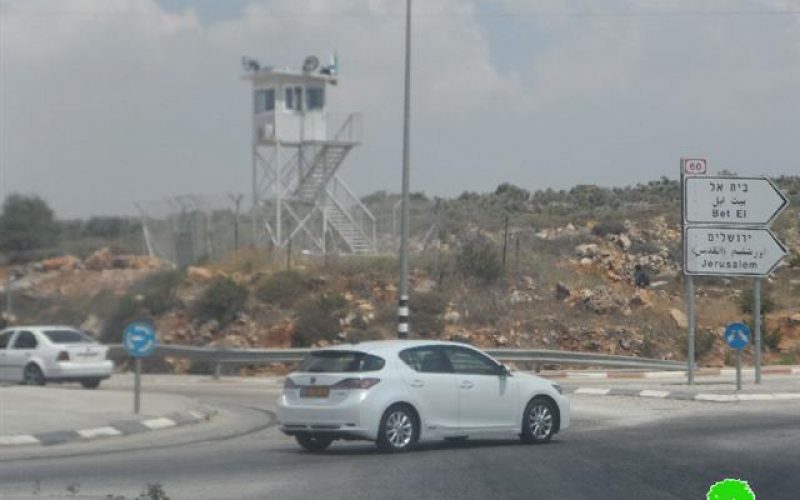 Violation: Threatening to expropriate a piece of agricultural land
Date: 01/06/2014
Location: Near Za'tara military checkpoint- Nablus governorate
Perpetrators: The Israeli occupation army
Details:
On June 01, 2014, the Israeli occupation, through the Israeli Military Coalition Office, handed the Palestinian side a military order under the number of (T/11/14) signed by the Israeli occupation Army High Commander in the West Bank.
According to the order and attached maps, there is a land takeover (land grab) on a 723- dunum piece of land in the eastern part of Yasuf village, in the natural block no. 14 of the village. The confiscated piece is adjacent to Za'tara military checkpoint.
Pictures 1-3: The military order attached with maps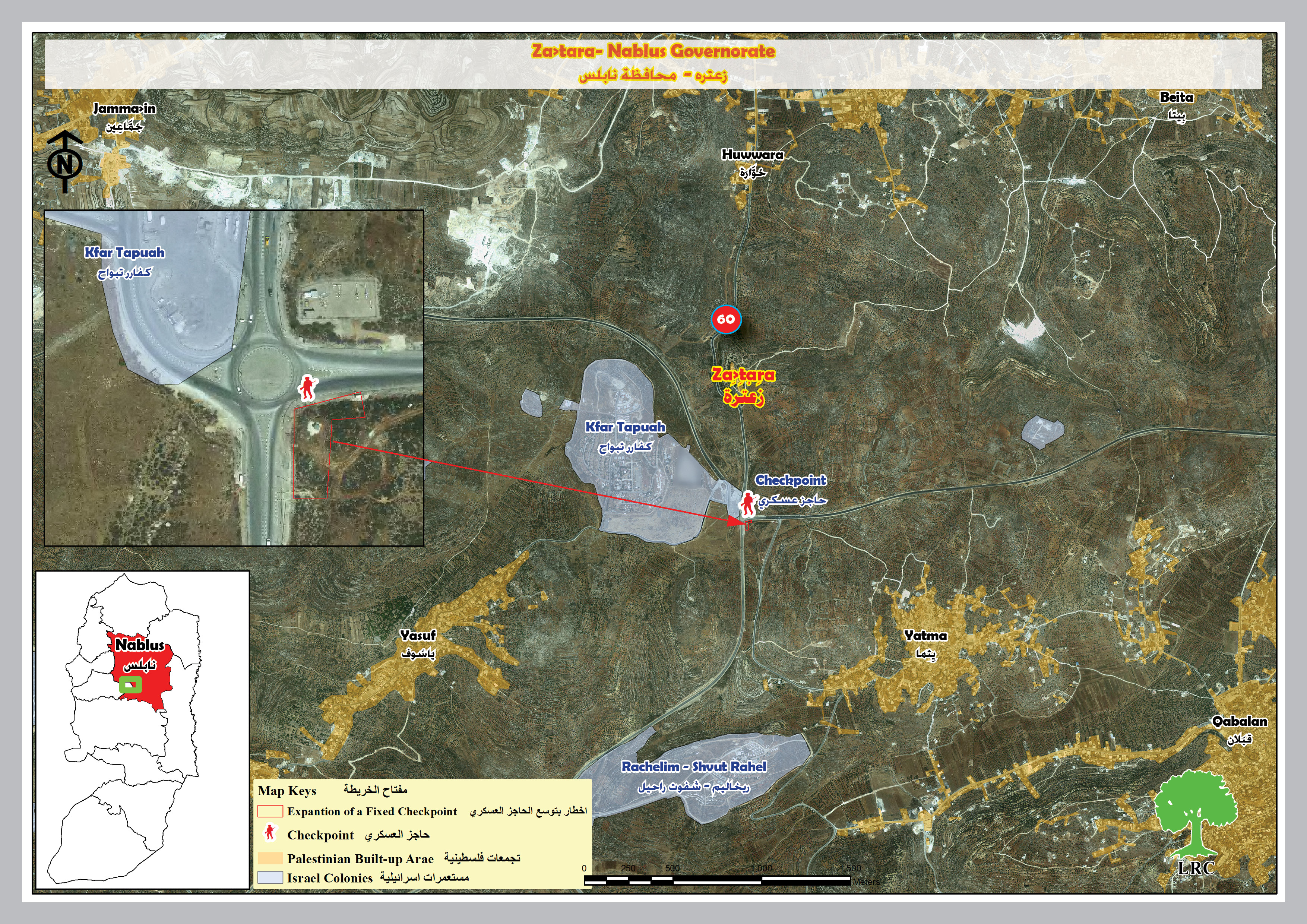 Establishment of a new control point (military watchtower) to reinforce occupation:
According to field research, LRC found that the Israeli occupation settled and ravaged a piece of land, fenced it and set up a new watchtower on it that serves the Israeli occupation's interests only as it is at the intersection between roads no. 60 and no. 505 and located near the Za'tara checkpoint.
The reason behind the installment of the military tower is to enhance the status of the Za'tara checkpoint and impose more movement restrictions on Palestinians traveling from and to the north and middle of the West Bank especially that Za'tara works as a barrier between the north of the West Bank and its middle.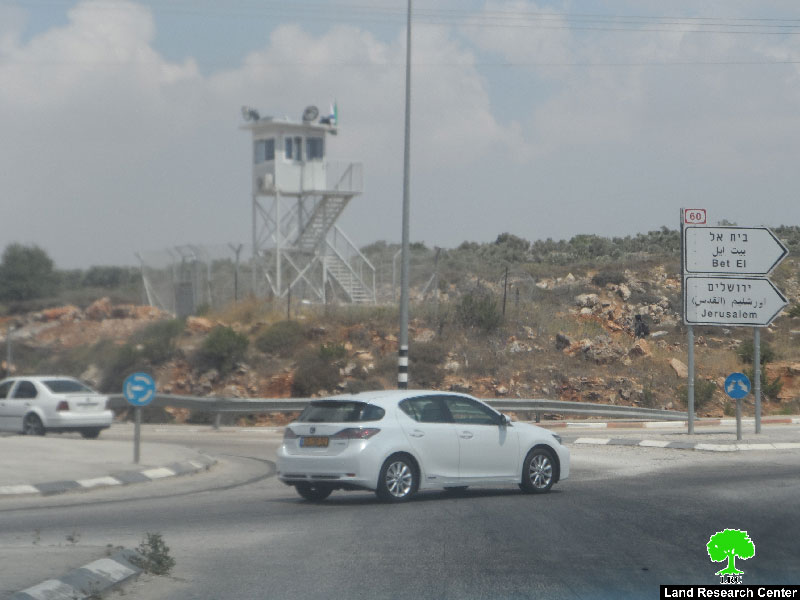 Picture 4: The location of the targeted land on which a military tower has been recently set up – near the checkpoint/ Nablus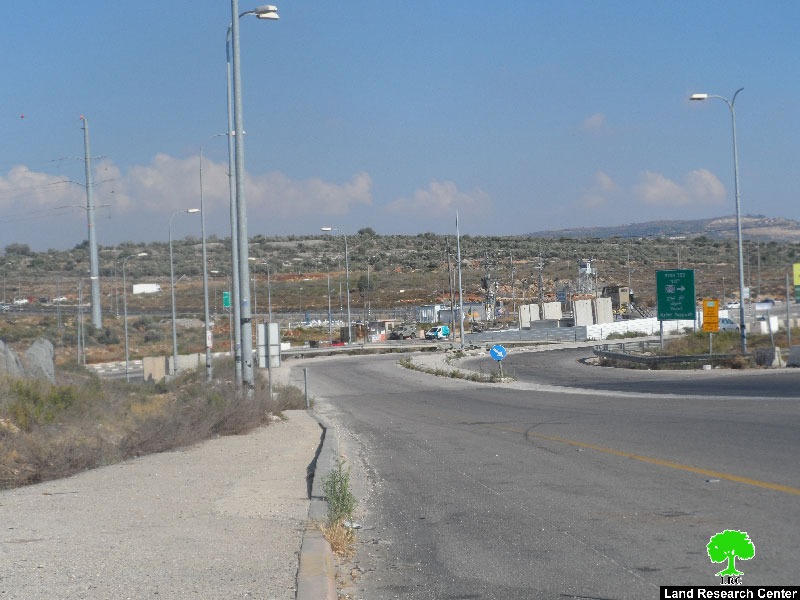 Picture 2: The checkpoint of Za'tara
Za'tara Checkpoint as a Means of Humiliating Palestinians:
Built during the second intifada in 2002, the Za'tara checkpoint , as other military barriers, contributed and still does in strangling Palestinians and obstructing their access to and from the north West Bank cities and Ramallah.
Za'tara is a fixed checkpoint where Israeli soldiers are always present, scrutinizing vehicles and citizens. There is an observation tower and a park for inspecting cars. There is also a place for a rest stop for colonists travelling to the north of West Bank.
However, Za'tara is different from other checkpoints in that the soldiers use police dogs in searching civilian residents in an attempt to humiliate them; an action considered a grave breach to human rights and international law.
Za'tara is a place where a number of Palestinians were martyred in cold blood and in a brutal and unjustified way. The latest of whom was Ala' Awda from Huwara village who was shot dead on June 03, 2014.
Prepared by
The Land Research Center
LRC