Shilo colonists set 13 dunums ablaze in Qaryut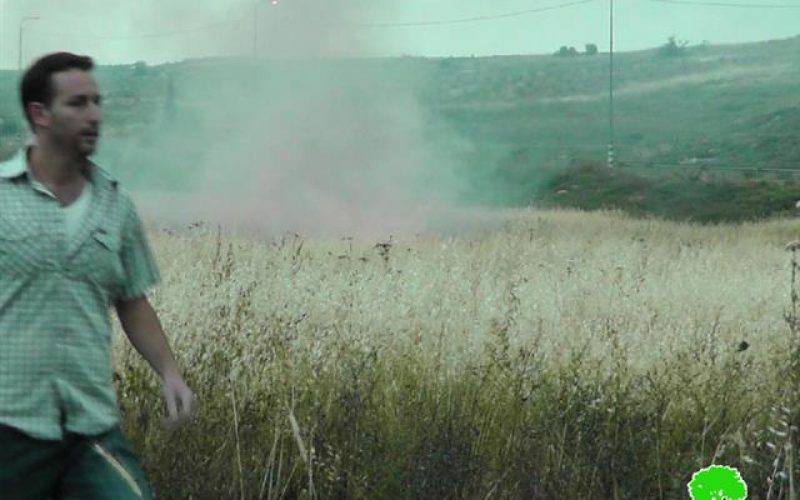 Violation: Burning 13 dunums of agricultural land
Date: 13/05/2013
Location: Qaryut village- Nablus governorate
Victims: People of Qaryut
Details:
On May 13, 2013, a radical group of Shilo colonists set fire to the southern entrance of Qaryut village. The fire ate up 13 dunums and destroyed 12 olive trees. Colonists took advantage of the fact that the Israeli occupation army declared an area in the southern part of Qaryut a closed military zone to set it ablaze.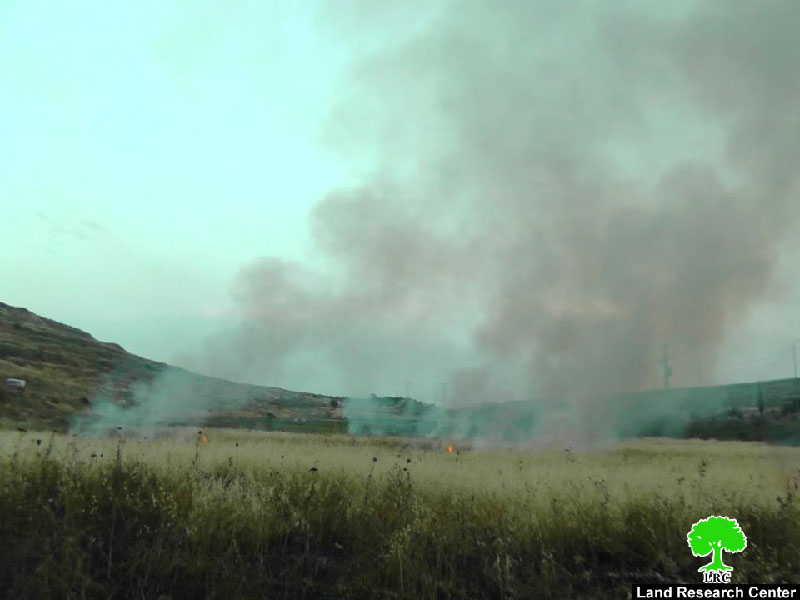 It is worth mentioning that the attack is not one of its kind as colonists set agricultural lands on fire in Qaryut several times before. Colonists, under the protection of the army, carry out attacks like confiscating lands, harassing farmers and shepherds, and setting lands ablaze. They cause a great damage to agriculture, a main source of income to inhabitants of Qaryut.
The lands set on fire are mainly uncultivated except for one spot planted with wheat and olive trees. 1 dunum of the land was damaged.
Farmers try to avoid reaching the southern area of the village due to the intensified colonist attacks that are carried out on a daily bases. Cases of beating farmers, stealing crops and agricultural tools as well as setting lands on fire have been recorded.
Qaryut is 26 km south of Nablus and 28 km away from Ramallah. It is one of the villages that are totally surrounded by colonies and outposts. From the south, there is Shilo colony built in 1978 on Silon lands. From the west, there is Eli colony which was built in 1984. From the southeastern part of the village, there is Hayovel Rahel, which was built in 1991.
Prepared by
The Land Research Center
LRC