Setting Fire to Wheat Crop in Deir Jarir village – Ramallah Governorate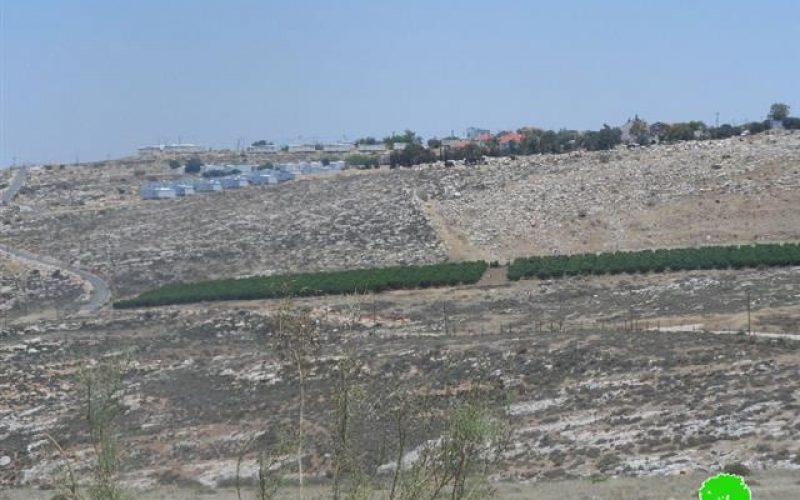 Violation: Burning a dunum of land planted with wheat
Date: 19/05/2014
Location: Deir Jarir- Ramallah governorate
Perpetrators: Colonists of Kokhav Hashahar
Victims: The family of Abdul Karim Awad
Details:
At night on Monday, May 19, a group of Kokhav Hashahar embarked on setting fire to a farmland planted with wheat, east of Jarir village; specifically only 4km away from the built-up area of it.
Colonists first gathered wheat and split it into four stacks before setting fire to them, torching a dunum of land and rendering it fully damaged along the crop.
The land belongs to farmer Abdul Karim Awad (56) from Deir Istiya. Awad stated to an LRC observer that: "My land was targeted by the Israeli occupation several times in the past years as I was harassed during past harvest seasons either by getting my crops burnt or damaged in other ways. Yet, Palestinian farmers, including me, are always determined at keep going and making the harvest season a hit no matter what."
Pictures 1-2: The torched field
It is worth mentioning that the mentioned farmer filed a complaint against the colonists at the Israeli police station but to no avail. There is carelessness on the part of the Israeli occupation police though they identified the perpetrators.
Located 12 km to the northeast of Ramallah city, Deir Jarir is surrounded by Al Mazra'a Ash Sharqiya and Kafr Malik (north), Silwad (west), Kokhav Hashahar colony (east), and At Tayba village (south).
It has a population of 5140 people (according to 2014 population projections). Its total area is 33,332 dunums, 793 of which are built-up area.
The Israeli occupation confiscated 2482 dunums of the village for the benefit of:
Kokhav Hashahar colony that devoured 1358 dunums of the village lands. It was built in 1977 and is inhabited by 1367 colonists.
Bypass roads number 449 and 458 that devoured 1124 dunums
According to Oslo Accords, about 4906 dunums of Deir Jarir land are under Area B (PA is in charge of civil matters with Israel responsible for security) and 28426 dunums are under Area C (Israel maintains full security and administrative control).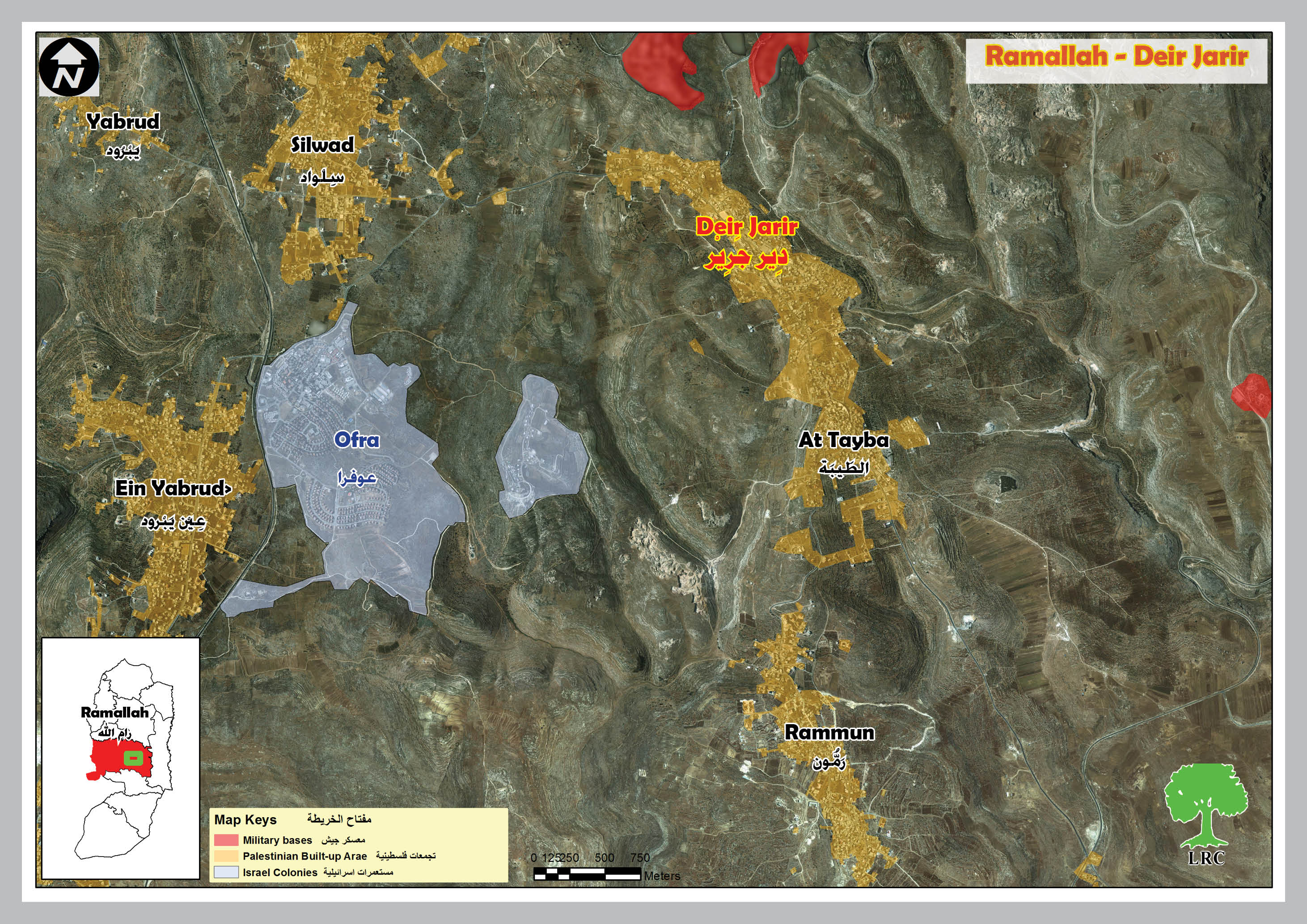 Prepared by
The Land Research Center
LRC