Colonists of Hayovel destroy almond trees in Qaryut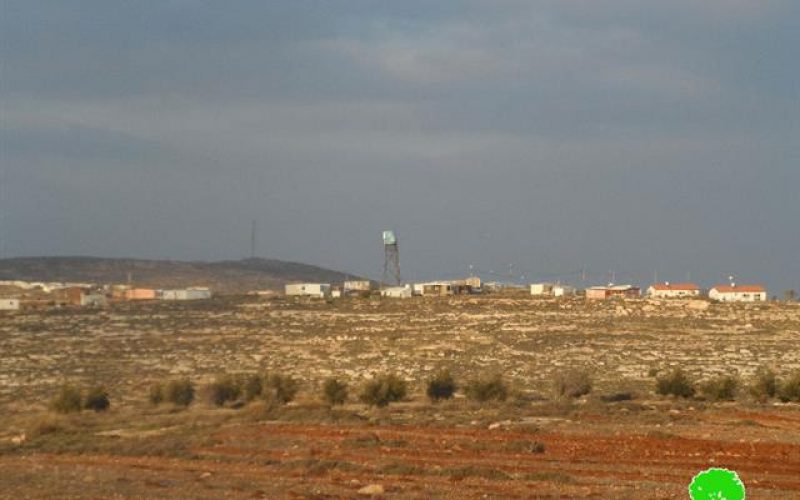 Violation: Rendering full damage to 23 almond trees
Location: Qaryut village- Nablus governorate
Date: 23/05/2014
Perpetrators: Colonists of Hayovel
Victims: People of Qaryut
Details:
Colonists of Hayovel cut down and destroyed 23 almond trees in al Mawaja, located in the southwest of Qaryut and adjacent to the outpost of Hayovel. The latter is an extension to the colony of Eli founded on Qaryut lands.
Colonists of Hayovel, in coordination with the Israeli security body, embarked on cutting down the almond trees using sharp tools and rendering them fully damaged. The colonists also sprayed chemicals at the tree trunks to hinder their growth.
Commenting on the attack, Mr. Bashar Qaryut, a member of the village council, asserted to an LRC observer the following: "At 10 a.m. on Friday, May 23, we started hearing noises of electric saws and seeing trees fall to the ground afterwards. We called the Palestinian District Office that called the Israeli police in turn. The latter showed up 3 hours after the incident and did not do anything. We, farmers of Qaryut, are denied access to the land where the trees are planted since it is considered within the security border of the colony. Colonists took advantage of that fact to totally destroy the almond trees justifying the crime by claiming the trees pose a problem to the observation towers surrounding Hayovel."
Hayovel was established in 2001 as an expansion of Eli colony when members of al Tilal group responded to the plea of the then Prime Minister, Ariel Sharon, to take over the peaks of mountains and expand colonies, banning Palestinian farmers from taking advantage of their lands as a result.
About Qaryut:
It is located 20 km to the south east of Nablus city; a 4.5 km road connects the village to Nablus-Jerusalem road, the road has been closed by the Israeli Occupation Authorities since 2000. Its total area is about 8,471 dunum, 312 dunums of residential areas. Around 2,321 people currently live in the village.
The Israeli Occupation Authorities expropriated about 1,332 dunums for the expansion of the following colonies:
Shilo: established in 1978; its share of Qaryut lands was about 779 dunums and the residential area of the settlement is about 1,347 dunums.
Eli: established in 1984. It devoured 553 dunums of the village lands. Its built up area is 3,360 dunums.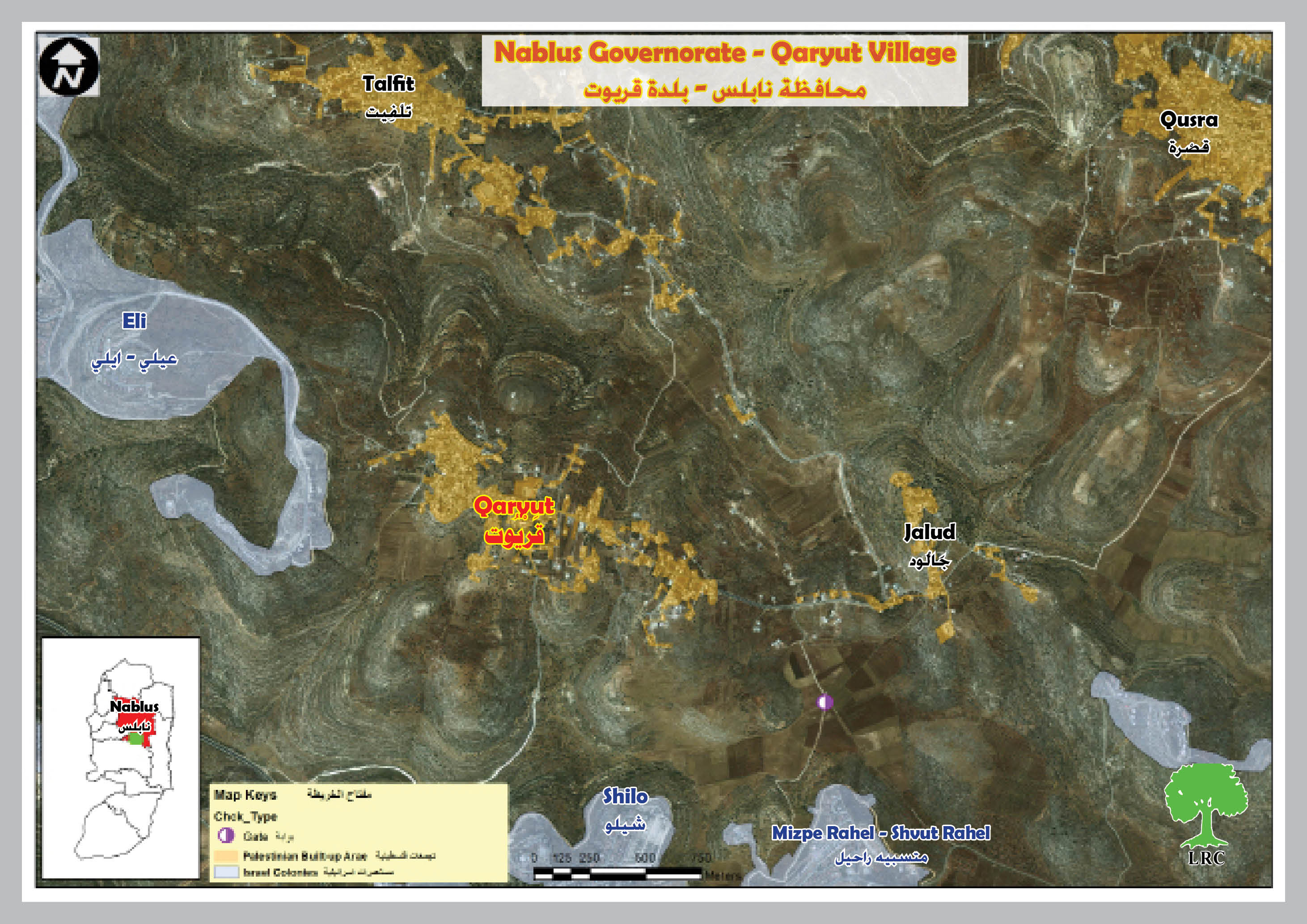 Prepared by
The Land Research Center
LRC