Breaking into a School and Destroying Crops
Violation: A break-in into a school and damage of crops
Date: 14/05/2014
Location: Yatta- Hebron governorate
Perpetrators: The Israeli occupation army and Civil Administration
Victims: People of Yatta
Details:
On May 14, a force of the Israeli occupation accompanied by a Civil Administration (CA) officer raided Janba in Yatta where they threatened teachers and citizens with demolishing newly built classrooms and cistern.
The headmaster of Janba School, Mr. Haithan Abu Sabha, stated to an LRC observer that the Israeli authorities broke into the school at the morning where soldiers marched into the school compound frightening the students. And when the officer of the CA saw the new classrooms and cistern, he got really angry, claiming that building was not allowed.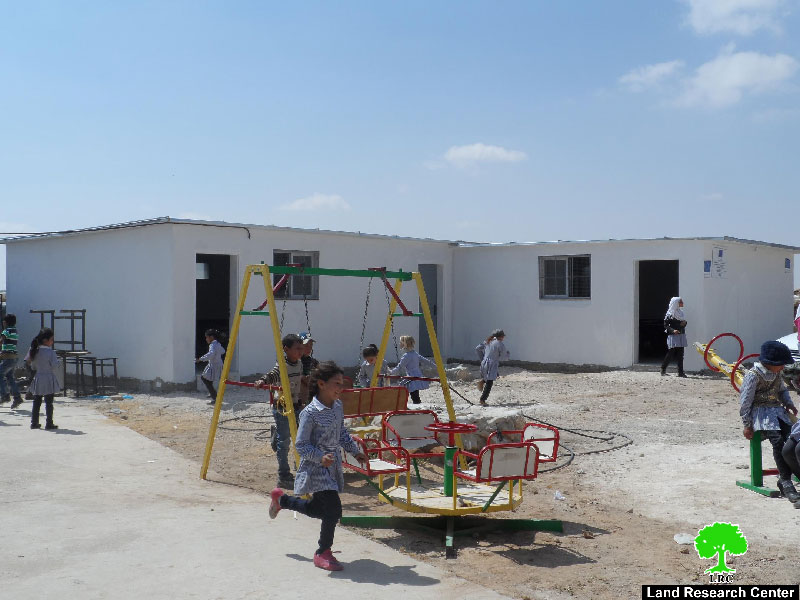 Picture 1: The three classrooms that are threatened of being leveled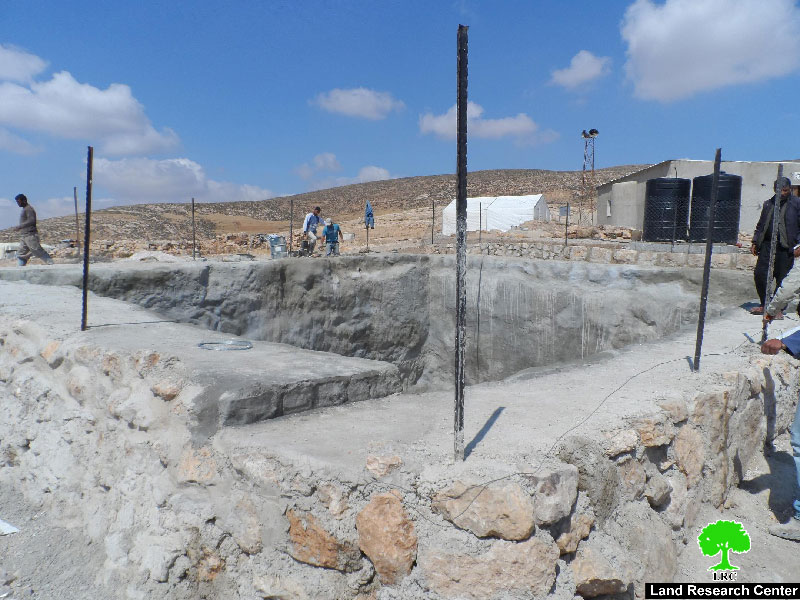 Pictures 2-4: The water pool threatened of being demolished
The headmaster expressed his fear that the Israeli occupation authorities might demolish the rooms and pool without any prior warning as people of Janba have not received any stop-work or demolition orders yet.
People of Janba built the three classrooms to increase capacity and the water pool near the school to supply water for it and for nearby communities.
The idea came to help lessen the expenses of water transportation from Al Ad well to Janba, usually done via tractors and tanks. The road between the two points, however, is rugged. So the pool was built in a bid to solve the problem.
Still attacking Janba, the Israeli occupation forces destroyed 100 dunums of farmland planted with winter crops during performing military exercises. The attack was carried out using military tanks whose tracks got over the wheat and barley crops, rendering them full damaged.
Pictures 5-8: The Israeli occupation forces during doing military exercises in Yatta fields (Source: Operation Dove)
The trainings took place in conjunction with the harvest season and considering the dry weather, the crops were easily broken and destroyed.
The targeted fields belong to the families of (Muhammad, Abu Eram, Al Yatim, Hushia and Rab'i).
It is worth mentioning that the Israeli occupation forces carry out military trainings in Yatta in almost a daily basis. There is a military base founded on Palestinian-owned lands there. The Israeli authorities have once revealed their intention to displace people in eight villages under the pretext of being in '918 fire shooting zone'. What proves they are lying is that there are colonies surrounding the area and they are not asked for eviction.
Prepared by
The Land Research Center
LRC