Talmon colonists destroy 21 olive seedlings in Ramallah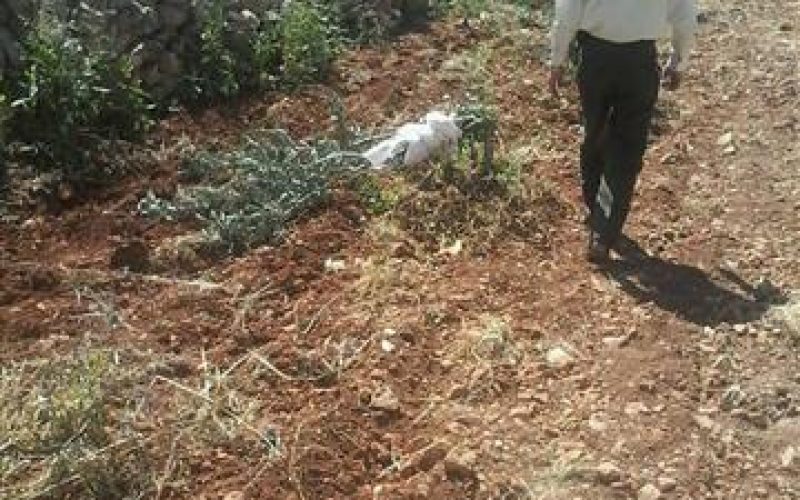 Violation: Uprooting and inflicting irreversible damage on olive seedlings
Date: 25/04/2014
Location: Al Janiya village- Ramallah governorate
Perpetrators: Colonists of Talmon
Victims: A farmer named Nader Samhan
Details:
At the evening of Friday, April 25, colonists of Talmon sneaked into Khallet Abu Halala, adjacent to the colony of Talmon that was built on Al Janiya lands. Colonists embarked on destroying and uprooting olive seedlings using sharp tools, rendering 21 of them fully damaged.
It should be marked that the attacked area is considered a closed military zone as it is within the buffer zone of Talmon. Thus, Palestinians are not allowed access to the area unless they coordinate with the Israeli occupation authorities before that allow them in on specific times like the olive harvest season. This makes the colonists perpetrate more assaults.
The destroyed seedlings, aged 6, belong to Nader Samhan, a farmer who planted the area to protect it from Israeli colonial plans and expansion schemes, especially that the area is always targeted by colonists and the Israeli army alike.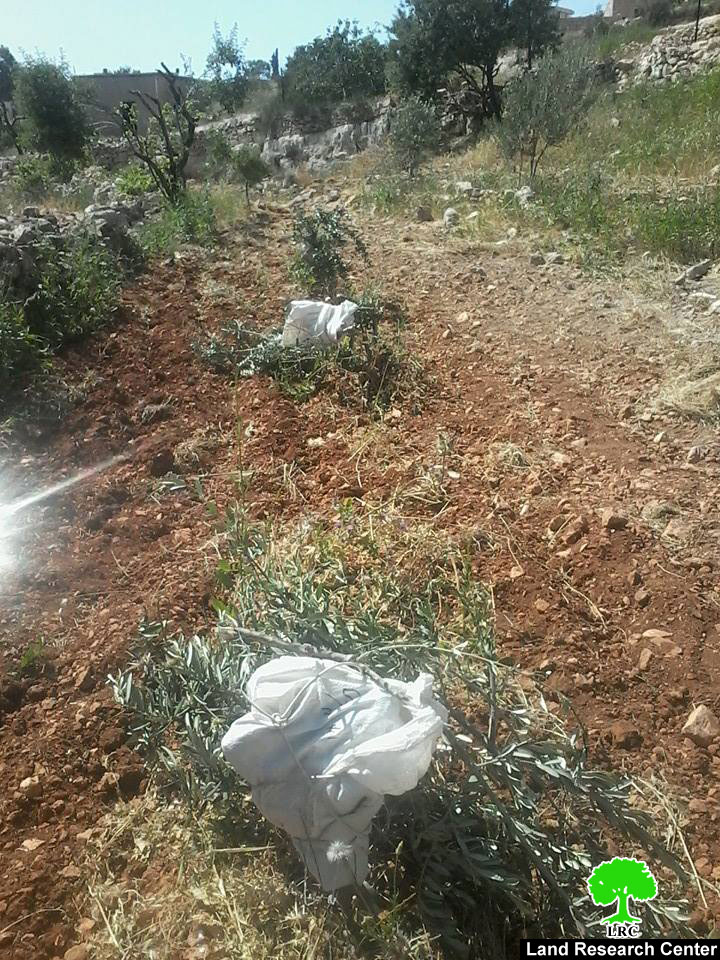 Pictures 1-3: Scenes of the attack
Al Janiya:
Located 8km north of Ramallah, Al Janiya has a total area of 7800 dunums and is inhabited by 1470 people.