Demolition Campaign in Beit Furik Town Southeast of Nablus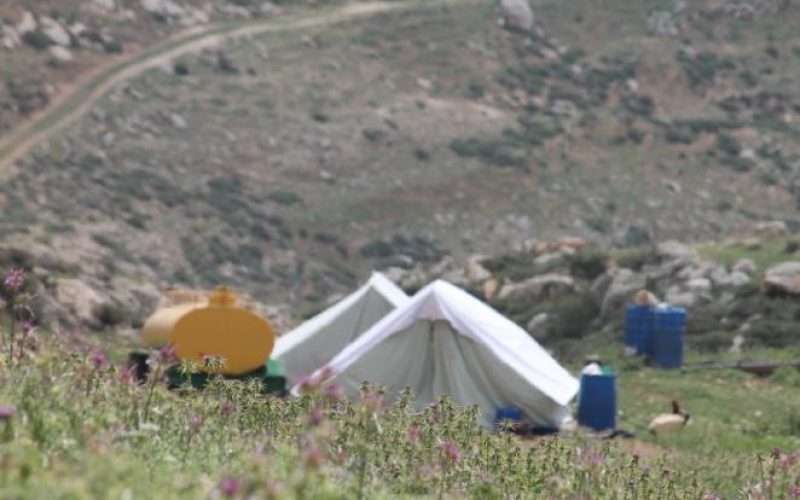 On the early morning of April 1st, 2014, the Israeli Army bulldozers stationed in Khirbet Ja'wane east of Beit Furik town and started without a prior notification demolish the Bedouin community under the pretext of lacking building permits.
ARIJ field workers interviews the mayor of Beit Furik Mr. 'Aref Ma'rouf Hanani who indicated that the Israeli authorities demolished the entire Bedouin community of Khirbet Ja'wane where 16 structures demolished and owned by the local residents (Kamal Mahmoud Hamed Hanani, 'Atef Hussein Ahmad Hanani, Khalid Mustapha Hanani and Shaher Fa'eq Taher Hanani) where two residential barrackses and two animal sheds for each were demolished for each resident).
He also added that the owners of the demolished structures received a military demolition orders in the last year on February 21, 2013 holding numbers : (151404-151402-151405-151103) See Photos of the demolished structures below:
Photos 1-6: the demolished structures in Beit Furik Village
Photos captured by ARIJ field workers
Beit Furik is a Palestinian town located about 7 kilometers southeast of the city of Nablus. It is bordered Rujib village from the west, Beit Dajan from the northeast, Salim village from the north and the illegal settlement of Itamar from the southeast. The town is populated by approximately 12,000 residents (PCBS 2014 population Projection). See Map 1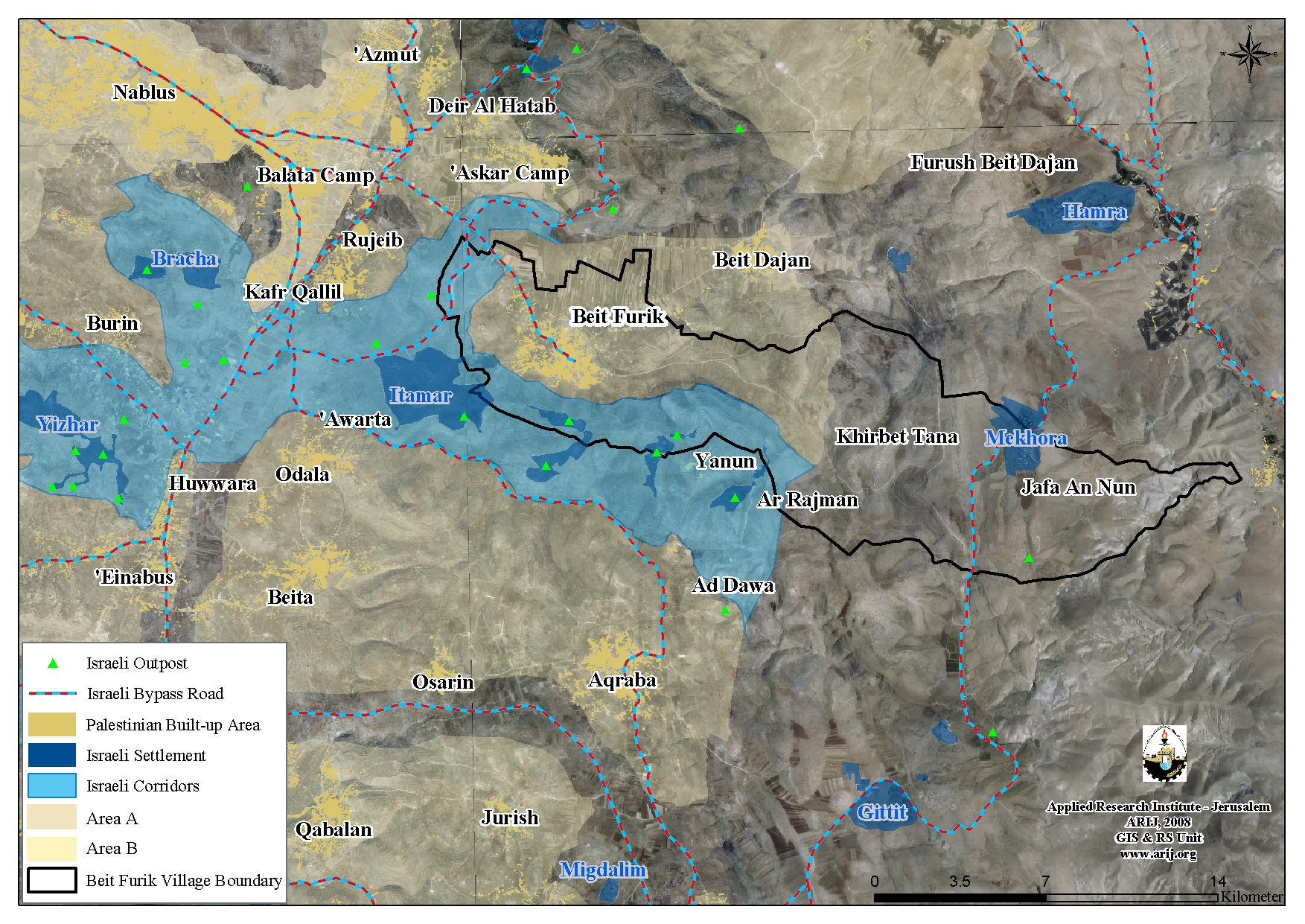 Map 1: Location of Beit Furik Town
To conclude
The displacement and the expulsion of Palestinians is still a major policy of the Israeli occupation to achieve its colonial enterprises in the occupied state of Palestine. However, these actions have been condemned by the International law and all human rights conventions, some of which are listed below:
Article 53 & 147 of the Fourth Geneva Convention of 1949 indicated that: Extensive destruction and appropriation of property not justified by military necessity and carried out unlawfully and wantonly, is a grave breach of the Convention.
'Article 12' of the International Covenant on Civil and Political Rights Everyone lawfully within the territory of a State shall, within that territory, have the right to liberty of movement and freedom to choose his residence.
Art. 23 of the Hague Convention of 1907 also provides: In addition to the prohibitions provided by special Conventions, it is especially forbidden to destroy or seize the enemy's property, unless such destruction or seizure be imperatively demanded by the necessities of war.
Prepared By
The Applied Research Institute – Jerusalem
ARIJ