Colonists attack school students in Hebron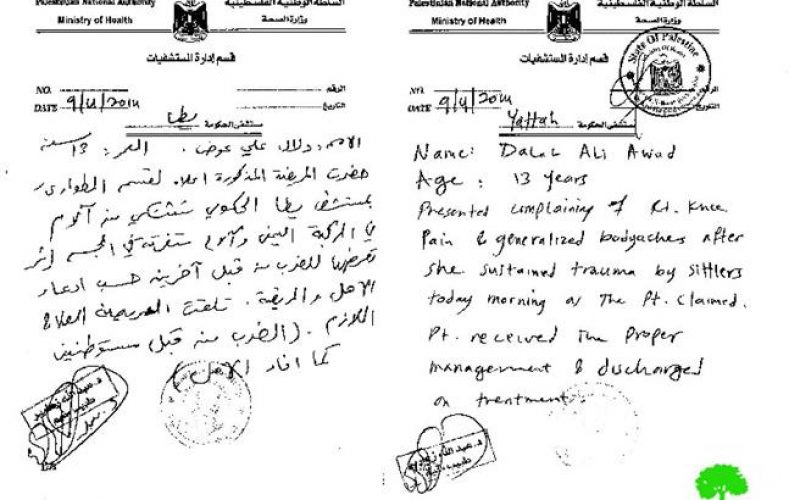 Violation: Harassing two school students
Date: 09/04/2014
Location: Al Tawani village- Yatta town- Hebron governorate
Perpetrators: Colonists of Maon
Victims: Kifah Jandieh and Dalal 'Awad
Details:
On April 09, colonists of Maon beat students of Al Tawani mixed school, east of Yatta, causing bruises to two. According to the female students, Kifah Jandieh (13) and Dalal 'Awad (14),a bunch of students left their houses in Khirbet At Tuba to go to their school that is adjacent to the fence around the colony of Maon. On their way, masked colonists suddenly showed up and started throwing stones at the students who rushed back and decided to use the roads of the mountain instead to reach their school. During the assault, Israeli soldiers did not intervene though a patrol of the army is always present near the colony to ensure students go to their school.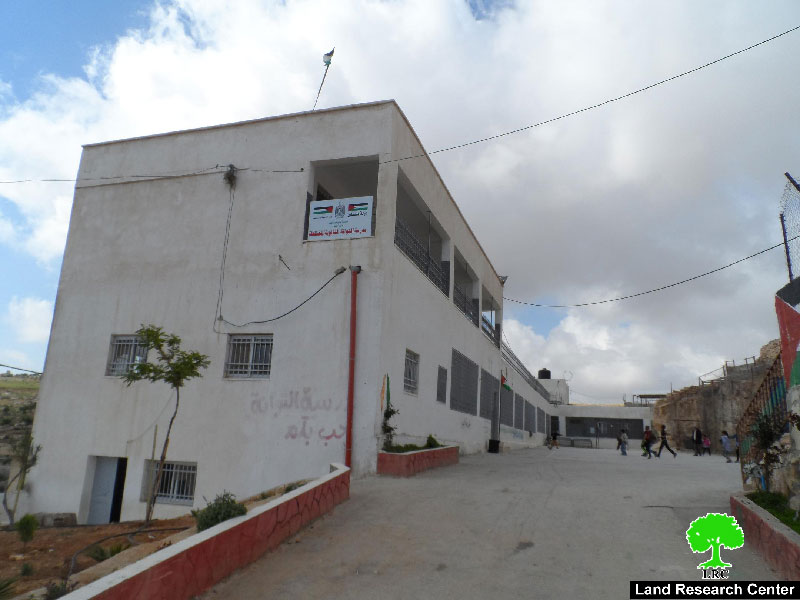 Picture 1: Al Tawani school
Jandieh and 'Awad also said that the colonists chased after them and used slingshots to throw stones, injuring the two in different parts of their bodies. All happened before the eyes of the Israeli soldiers who stood still.
The headmaster of the school, Mr. Muhammad al Taweel, asserted to an LRC observer that the students arrived late at school and two of them complained of being hurt. They were taken to a hospital in Yatta where they received medical treatment.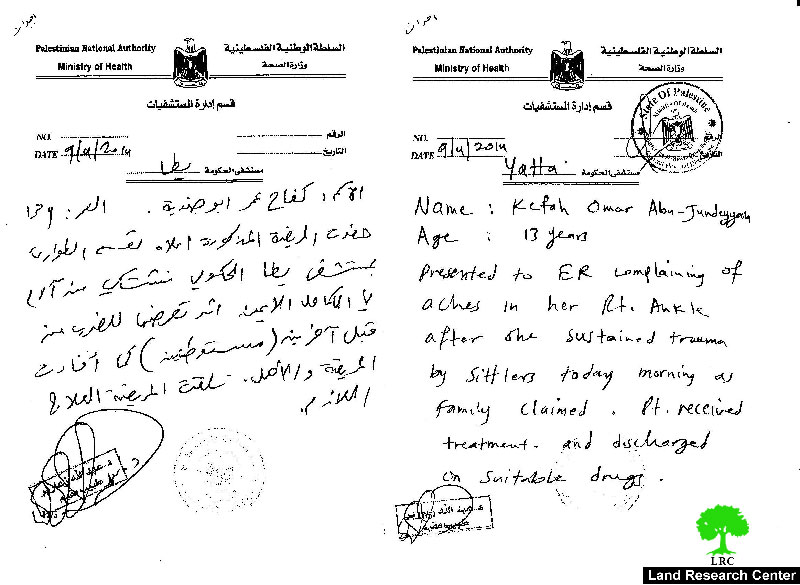 Pictures 2: The medical report one of the students received
The Palestinian Coordination Office and police were informed about the incident. Upon that, the students were asked to bring the medical reports in order to file complaints at the Israeli police.
Ali Zain (15), one of the attacked students and a resident of at Tuba, confirmed that the colonists who attacked them are about 13-15 years in age and live with their families near the colony. The colonists are known for refusing students passage and chasing after them.
The headmaster of the school explained that such assaults make students intimidated and late for their classes.
Prepared by
The Land Research Center
LRC