Stop-Work Orders for Electricity and Water Networks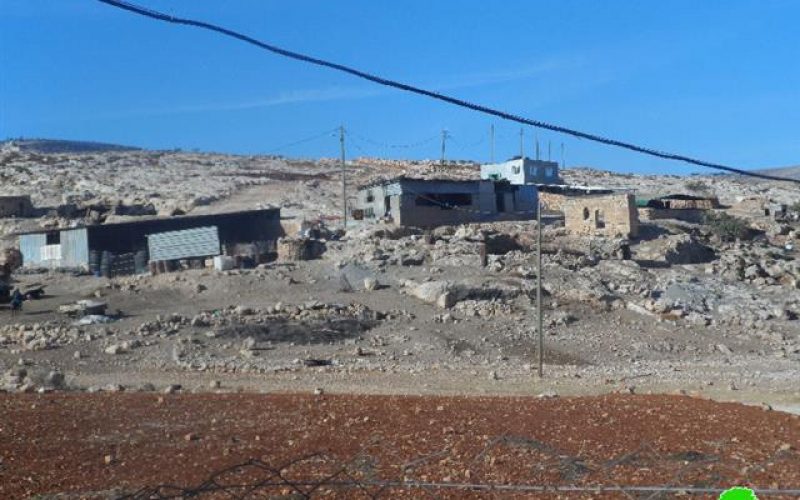 : Issuance for orders to stop work or construction on a water network and electrical grid
: Khirbet al- Taweel, Aqraba town- Nablus governorate
: The so-called Planning and Construction Committee
: Citizens of al-Taweel
On March 19, 2014 , a massive force of the occupation, accompanied by the so called Planning and Construction Committee of the Israeli occupation, raided al- Taweel; east of Aqraba town where four orders were handed out to residents. One of the notices ordered the halt of construction in the water network that provides the town with water. Three "Additional Chance to Object the Demolition Order " notifications were also given based on previous demolition orders targeting the electricity network and a water reservoir of 150 m3.
| | | | | | |
| --- | --- | --- | --- | --- | --- |
| Targeted structures | Type of order | Number of order | Resulted damage | Construction cost of the notified structures | Beneficiaries |
| Electricity pole | Extra chance to object the order issued on February 28, 2014 | | Destruction of electricity pole | 2000 $ | Family(12 members)+sheep farm(150sheep) |
| Al-Taweel electricity network | Extra chance to object the order issued on February7, 204 | | Al– Taweel electricity network(11 poles) | 22000 $ | 27 families(168 members) |
| Water reservoir | Extra chance to object the order issued on November22, 2010. | | Water tank of 150m3 built a year ago. | $20,000 | A family of(8members)+ 27 dunums of veggies plantations+120sheep |
| Water network | Stop work order | | The under construction network | $15,000 | 27 families(165members) |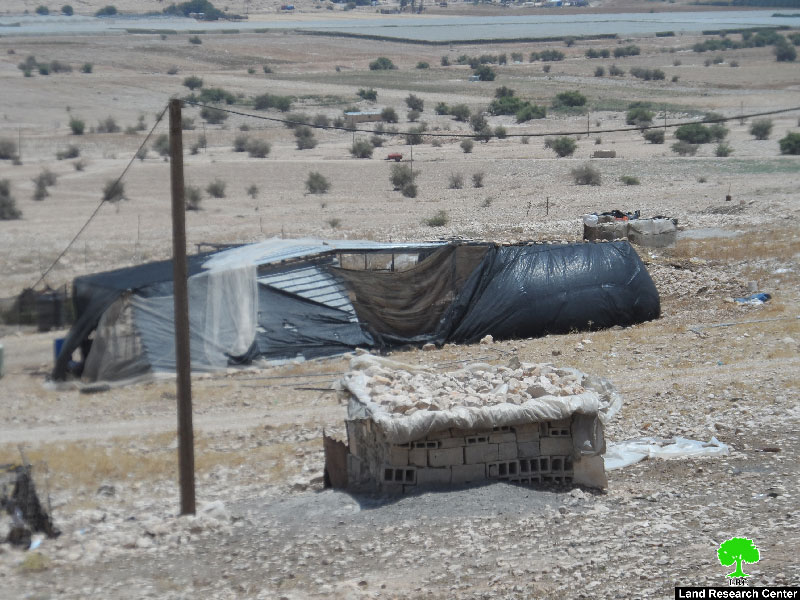 Photo 1: The notified Electricity pole in AL- Taweel town
Khirbet al-Taweel:
It is considered part of the eastern Aqraba town to the southeast of Nablus city, more specifically, in the natural block no. 10 of Aqraba's agricultural lands. It is 1.5km away from the built-up area of Aqraba.
Khirbet al-Taweel is composed of four small Islamic and Roman smaller Khirbets namely Tal Al Khashaba, Mrasal-deen, and Al- Arqan.
The Khirbet contains several old wells spread over the agricultural lands proving that the town was anciently inhabited. The moderate climate of winter ensures best plantation and abundant pastures which have encouraged farmers to use the land and even reside in it. There is not even a single farmer who does not have an agricultural land in this town.
Khirbet al- Taweel has 30000 dunums of agricultural and pastoral lands , 8000 dunums of which are arid mountainous and sand lands. There is also 15000 arable dunums and 7000 dunums that are subject to colonial activities and colonies establishment.
A minor part of the above mentioned lands is classified as area "B" where the major part is classified as area "C". Colonies are also founded on these lands such like Gettit colony; established in 1973 and inhabited by 191 colonists (2005 census) and a total area of 1720 dunums. It is 37km away from the Green Line and Maale Efrayim; established in 1970 and inhabited by 1423 colonists, with a total area of 47,787 dunums and as an expansion to Itamar colony; the latter was established in 1984 and has a population of 651 colonists (2005 census) with a total area of 7189 dunums and 28km away from the Green Line.
Prepared by
The Land Research Center
LRC