A stop-work order on a house in Bethlehem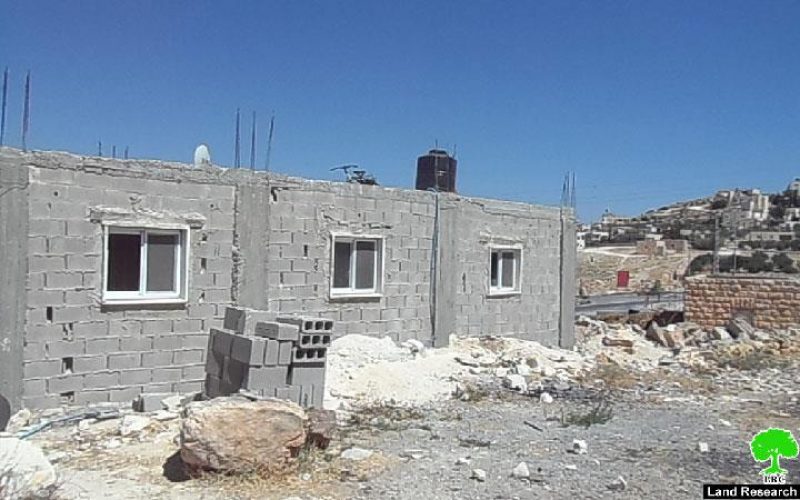 Violation: serving a stop-work order on a residence
Date: 20/02/2014
Location: al-Fraidis/ Bethlehem
Perpetrators: Israel Civil Administration
Victims: citizen Fuad Abu Mhamied
Details:
Israeli authorities served on March 03, 2014 a stop-work order on a house in the village of al-Fraidis, east of Bethlehem.
Citizen Abu Mahmied asserted to a researcher from Land Research Center-LRC that a force of Israeli troops accompanied by the Civil Administration raided the village and broke into residences where they left the stop-work orders.
The military order no. 161073 mentioned that the house was unlicensed construction and compelled immediate termination on it. March 17th 2014 was set as the Planning Committee session in the court of Beit El to consider the status of the notified structure.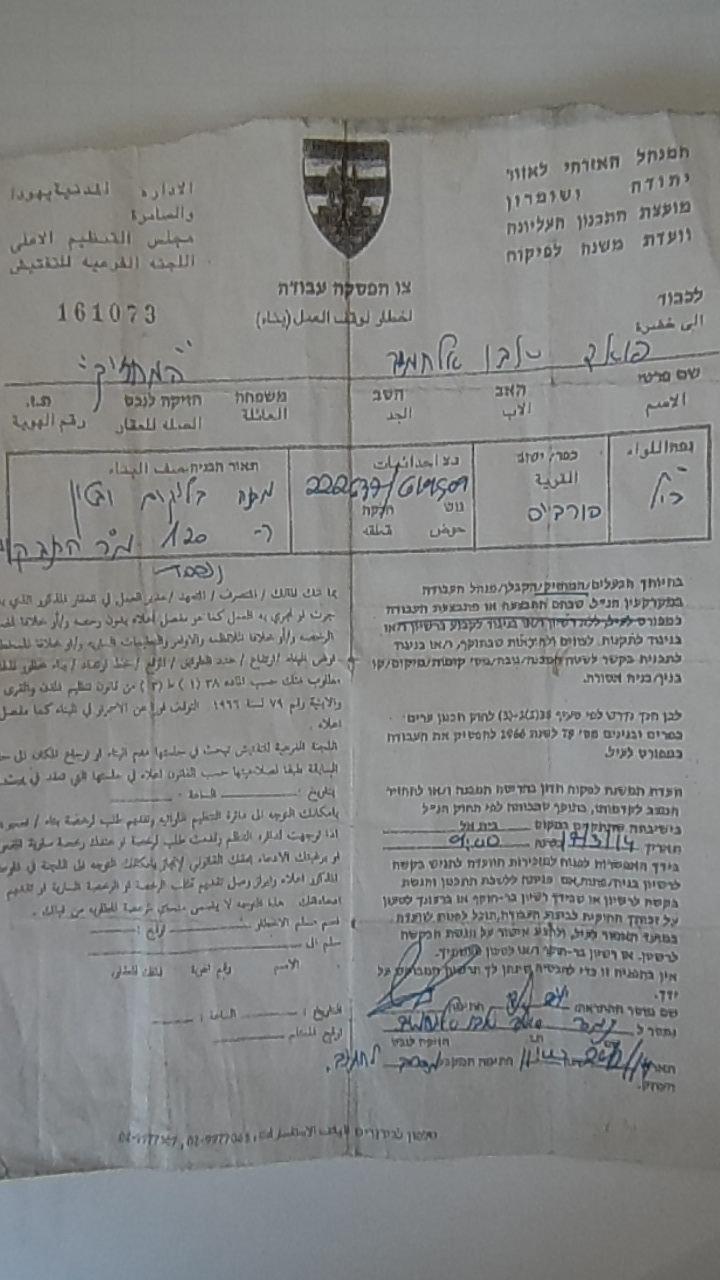 The military order no. 161073 on Abu Mhamied house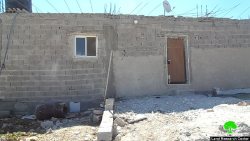 Photo 1: Abu Mhamied residence
It should be marked that the notified residence is owned by citizen Fuad Abu Mhamied. The 70m2 house is a home for 7 members including 5 minors. It should be also mentioned that the Israeli occupation has been banning construction in areas classified C according to Oslo Accords, which totals 62% of the West Bank lands. Demographic expansion and land use were also banned as a result.
About Al-Fraidis:
The village is located 8km to the southeast of Bethlehem city. It is edged by al-Okab area from the north, al-Asakra from the north west, Jibat al-Thib from the east, and a number of colonies from the south.
Al-Fraidis is relative to the village of Jinatah, which is of 11,896 dunums in area, of which 40 dunums are the built-up area.
The Israeli occupation expropriated around 28 dunums from the village for the favor of the following colonies : Nokdim, David Kfar, and Eldad.
Oslo Accords divided Jinatah lands as follows:
1233 dunums were classified as area A
3321 dunums were classified as area B
6215 dunums were classified as area C
1136 dunums were classified as natural reserves.
Prepared by
The Land Research Center
LRC