Vicious attack on Khirbet Jouana (12 structures demolished)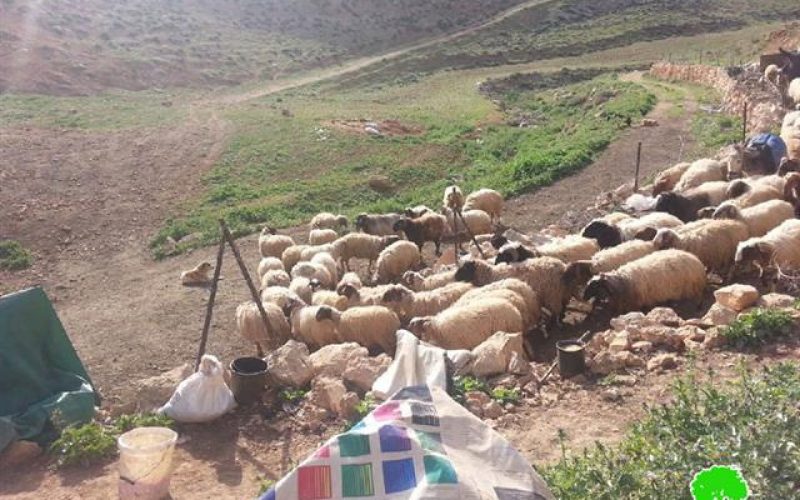 Nablus governorate:
The forces of the Israeli occupation accompanied by bulldozers raided Jou'ana, east of Beit Furik and leveled down a number of tents and barns belonging to the village's farmers. The total of demolished structure was 12 of which 8 residential tents, which sheltered 27 members including 17 kids, and 4 barns, which sheltered 810 livestock. Animals and people are now homeless. Noteworthy, the aforementioned structure belong to farmers namely ( Atef Hanani, Khalid Hanani, Shahir Hanini, and Kamal Hanani).
The two colonies of (Itamar, established in1984, and Mikhwara, established in1973), which are located on 326 dunums of the village, have been violating the farmers rights to plant and access their lands; especially, in Khirbet Tana that was demolished more than 10 times.
About Furik:
The town is located 7 kilometers east of the city of Nablus on the western ridges of the Jordan Valley. From the north there are Salim and Beit Dajin villages, and Roujib village from the west. Beit Djan is there from east and Khirbet Yanoun from the south.
The overall area of the town is 36663 dunums of which 1,668 were declared closed military zones by the occupation. The built-up area totals around 4658.36 dunums inhabited by 13.334 people (according to 2014 census).
Prepared by
The Land Research Center
LRC