The occupation demolished a commercial structure in Hebron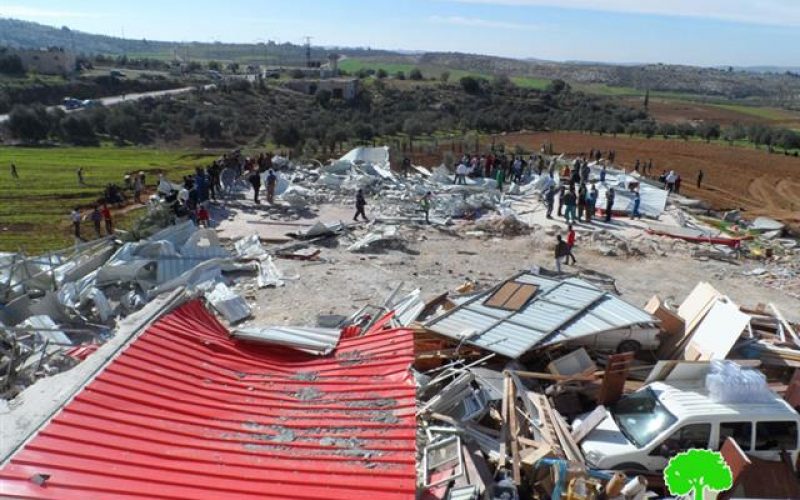 Violation: destroying a commercial structure
Date: 20/01/2014
Location: Beit Awwa- Hebron governorate
Perpetrators: the Civil Administration of the occupation
Victims: Citizen Sufian Masalmeh
Details:
On 20/01/2014, the authorities of the occupation surrounded a commercial facility owned by Sufian Masalmeh in the area of Beit Awwa and started wrecking the building walls using a bulldozer. A minute later, the bulldozer leveled a barrack made of metal slabs; that is used to store wood and electrical devices, a two floor building, a kitchen and a restroom.
All the aforementioned structures were located on a land of 2dunums in area that is surrounded by cement walls. The land contained a barrack of 750m2; that is used to store woods, two rooms, a kitchen, and a restroom all built by bricks and cement with a total area of 100m2. All the structures were built in 2010.
Photo 1-6: the wreckage of Masalameh's structure
While demolishing the land surrounding wall, Masalmeh was informed of the operation and came at once to evacuate some of the woods from the barrack. Shortly, the bulldozer leveled the other structures with all items still inside of them. Two vehicle; present in there, were ran over by the bulldozer as well.
At the time of the incident, the occupation fired toxic gas bombs to disperse the crowd. Some of the bombs fell down in Masalmeh's house which caused many suffocation cases. Noteworthy, the electrical devices and woods became under rubbles and were impossible to extract.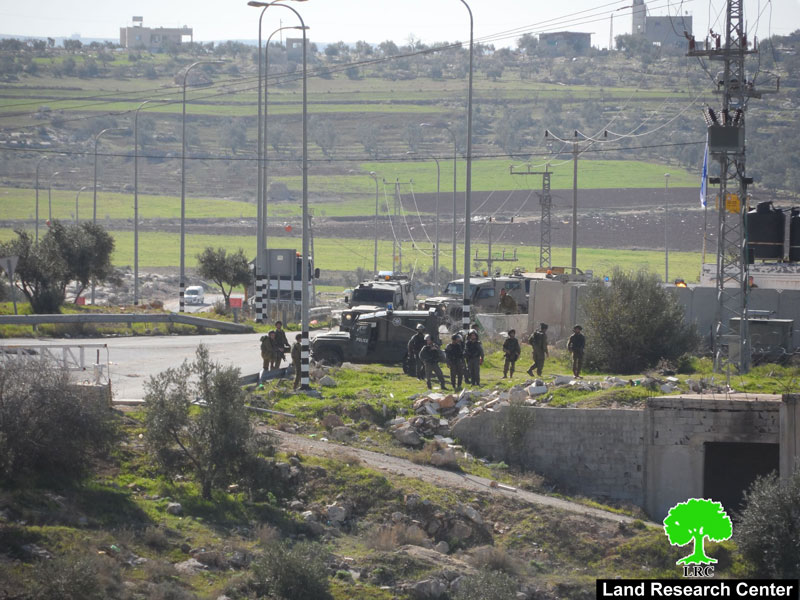 Photos 7-9: the occupation forces during the assault
Citizen Masalmeh asserted that: "on 14/10/2013, he was served the stop work order no.147045 under the pretext of unlicensed construction. The citizen sought an attorney to object the order and submitted the licensing file no. 10/358 with all documents needed.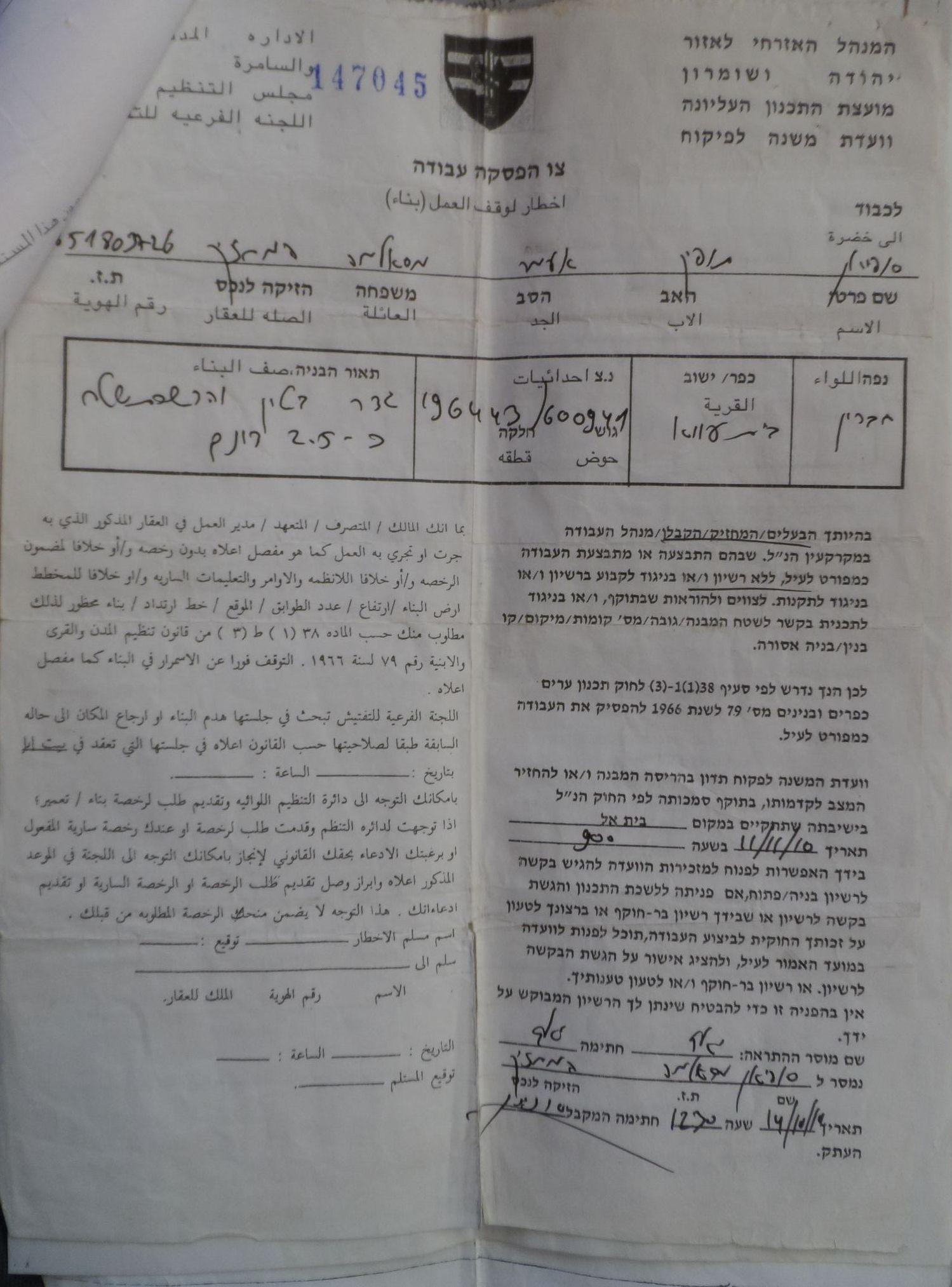 Photos 10: Masalmeh's stop work order
Photos 11+12: licensing file documents
On 11/11/2010, the authorities of the occupation served the citizen demolition order no.306330. The order was issued by the Inspection Sub-Committee of the Civil Administration.
Photos13+14: Masalmeh's final demolition order
On 24/12/2013 the citizen was served "additional opportunity to object the demolition" order no.306330. Noteworthy, the structures were demolished as a matter of fact".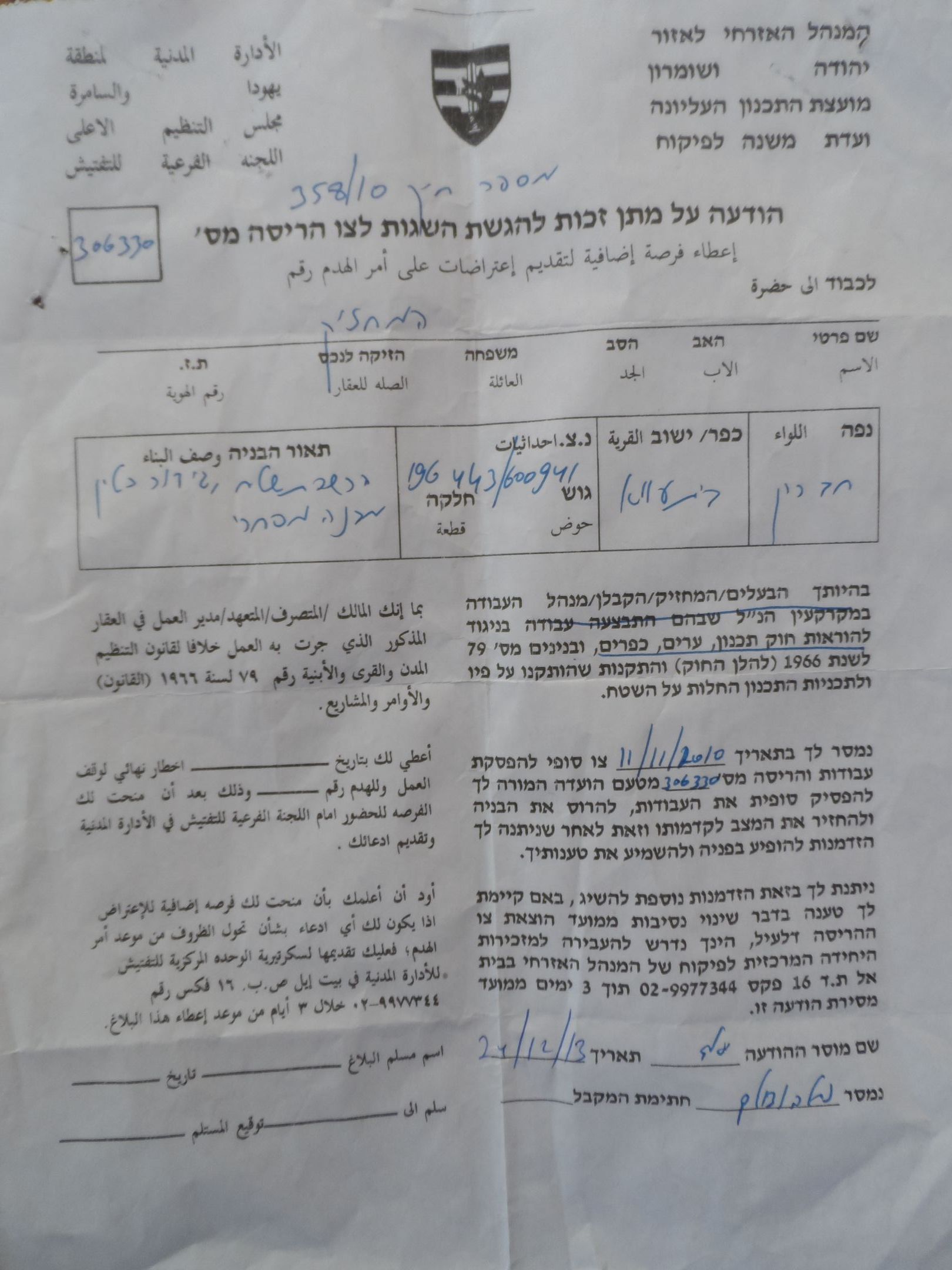 Photo15: the "additional opportunity to object the demolition" order
Citizen Masalmeh's losses are estimated of hundreds of thousands Shekels INS. In addition to that, another commercial facility was financially affected in Beit Awwa.
Prepared by
The Land Research Center
LRC