The occupation cuts off 1000 saplings in Wadi Qana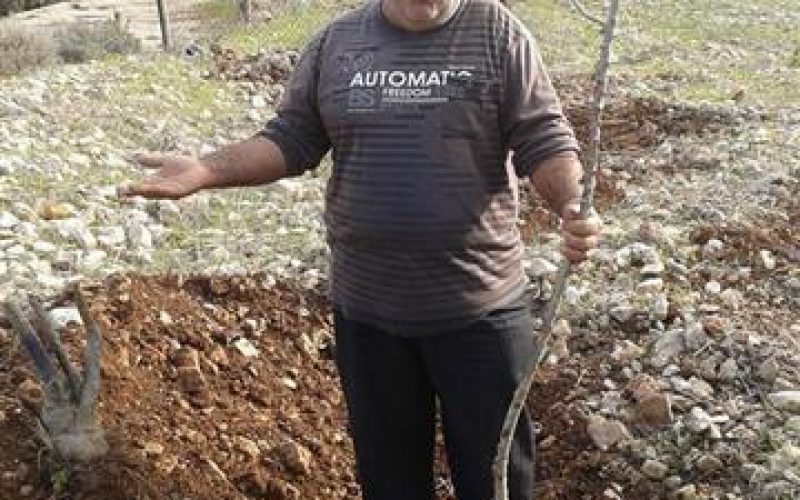 Violation: cutting off a thousand seedlings
Location: Deir Istya / Salfit governorate
Date: 23/01/2014
Perpetrators: the Israeli Nature and Parks authority
Victims: three families in Wadi Qana
Details:
The Israeli occupation and Nature and Parks authority raided the area of al-Bassa and cut off around 1000 olive seedlings aging one three years. Noteworthy, the uprooted saplings were moved to the nearby colony of Karni Shomron, which is 1km away from the targeted location.
The deputy of Deir Istya municipality Mrs. Amal Abu Hajalih to the LRC researcher asserted that: "on 22/07/2014, around 2500 olive seedlings were marked by the Israeli authority of Nature and Parks in the area of Wadi Qana to be uprooted. By the beginning of October 2013, the rest of the saplings were marked as well".
Abu Hajalih also added that: "the occupation justified marking the trees under the pretext of "contradiction with nature laws", which state the prohibition of making any change in the nature reserves. Noteworthy, Wadi Qana is classified as a nature reserve according to Oslo Accords in 1993".
The damaged trees belong to three Palestinian families from Deir Istya, the following table shows the damages resulted from the violation:
| | | | |
| --- | --- | --- | --- |
| Affected farmer | Family | No. of seedlings | Notes |
| Qasim Mansour | 8 | 100 | Previously targeted |
| Abdelqader Abu Hajalih | 9 | 100 | Previously targeted |
| Abdekarim Mansour and his sons | 35 | 800 | Previously targeted |
| | 52 | 1000 | |
About Wadi Qana:
It is located in the northwest part of Deir Istya and surrounded by: Jeindafout, Kfar Laqif and Azoun from the east, Sinrya and Kfar Thulth form the west, Qarawat Bani Hassan from the south, and Amatin and Deir Istya from the east. Most of Wadi Qana lands are owned by farmers from Deir Istya.
Wadi Qana has a total land area of 10,000 dunums and 11 water springs. Worth mentioning, the place is planted with citrus, olives, and field crops. Information about colonies in the area of Wadi Qana:
No.

Name

Year

Built-up area

Total area

Population until 2004

1

Karni Shomron

1978

1351

7339

6170

2

Ma'ale Shomron

1980

216

1903

549

3

Yakir

1881

342

1364

960

4

Amouna'iel

1982

328

1909

2585

5

Ghanat Shomron

1985

484

N.A

N.A

6

Nufim

1989

248

331

414

7

Nuf Arunim

1991

153

N.A

N.A

Total

3122

1746

10678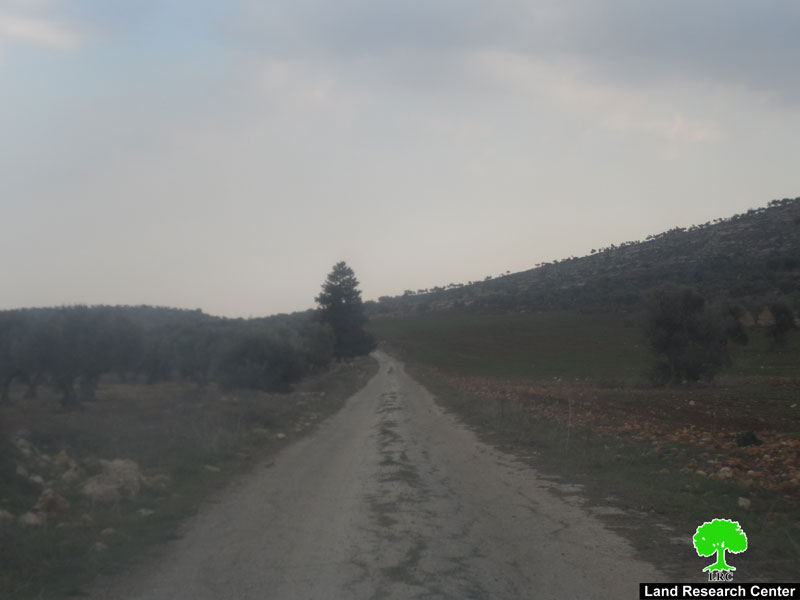 Prepared by
The Land Research Center
LRC