Colonists level a tent and attack farmers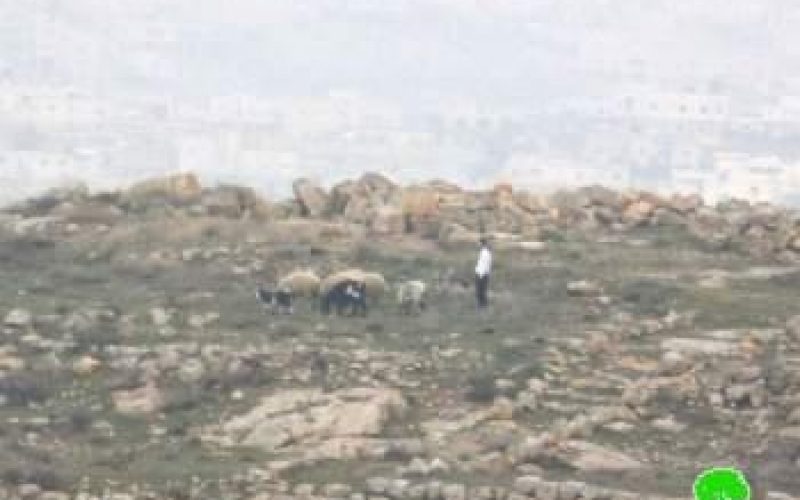 Violation: Demolishing a tent and assaulting farmers
Date: 05/01/2014
Location: Khirbet Susiya- Yatta- Hebron
Perpetrators: Colonists of Susiya
Victims: People of Khirbet Susiya
Details:
Colonists of Susiya still carry on attacking residents and farmers and destroying their property in Khirbet Susiya, south of Hebron. The colony of Susiya was built on confiscated lands from Yatta and was called after the Khirbet.
Ezz Ghaith (45) stated that a group of colonists destroyed a tent erected on his land, southeast of Susiya. He explained that after the last snowstorm he decided to build a tent on his land and bring his family and cattle to it. After he finished erecting the tent on January 05, 2014, he returned to Yatta. When starting to transfer the sheep to the tent, he was shocked to see it totally leveled.
Ghaith made inquires about the perpetrators to which neighbors told him that they heard noises the night before and they suspected colonists to be the doers. He was made sure when he traced the footprints in the muddy road leading to Susiya colony, 600 meters away from his land.
On the other hand, Muhammad Mighnem (65), a resident of Khirbet Susiya, stated that colonists attacked him and prevented him from plowing his land, west of the colony of Susiya.
Mighnem owns a 10 dunum of farmland planted with grains. When he was plowing it, a force of the Israeli Civil Administration showed up ordering him to stop and leave the land. Mighnem managed to return the following day with the support of pro-Palestine foreign activists. But when colonists were sheep grazing, they kicked him out.
Colonists of Susiya still chase after shepherds from Al Nawaj'a family and prevent them from sheep grazing as well as deny them access to pastures in the southern and western parts of Khirbet Susiya.
Prepared by:
The Land Research Center