Damaging 27 olive trees and destroying a agricultural room in Nablus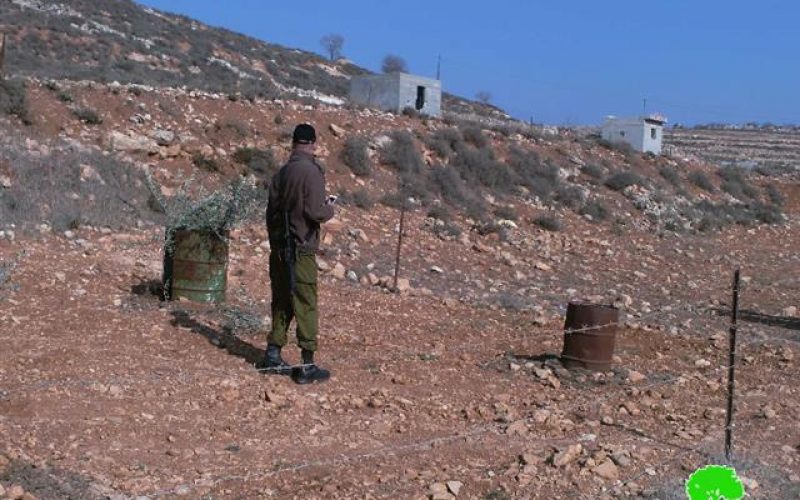 Violation: cutting down 27 olive trees and demolishing a agricultural room
Date: 18/11/2013
Location: Qusra/ Nablus governorate
Perpetrators: Aish Kodesh colonists
Victims: three agricultural families
Details:
On November 18th 2013, Qusra village, located in the southern suburbs of Nablus went through an attack carried out by colonists who were protected and fully supported by the army of the occupation. At the early hours of mornings , a group of Aish Kodesh colonists raided the eastern part of Qusra known as Qita' al-Kamel and cut down 27 olive trees aging 7 years, using a power-saw.
In the same context, colonists went further in the attack and demolished parts of two agricultural rooms that have been funded by the French Embassy as an aid for the farmers. In addition, colonists destroyed a 70 m fence surrounding a piece of land.
The following table shows information about the affected lands' owners:
| | | | |
| --- | --- | --- | --- |
| Affected farmer | Family | Nature of damage | Notes |
| Ali Hassan | 7 | 12 trees cut down and demolished parts of a agricultural room | Had his trees cut down for the fifth time |
| Waleed Hassan | 4 | 11 trees cut down ,demolished parts of a agricultural room, demolished fence | Had his trees cut down for the fourth time |
| Tal'at Hassan | 6 | 4 trees cut down | Had his trees cut down for the second time |
| Total | 17 | 27 trees, major parts of two agricultural rooms and a fence | |
Field observation- Monitoring Israeli Violations Department- Land Research Center-2013
It should be marked that the area of Qita' al-Kamel is considered a hot spot in terms of Israeli targeting and violations. Since 2013, the area underwent more than 9 attacks that reached out famers and trees. The mayor of Qusra village council Abdul'atheem al-Wadi to the LRC researcher asserted the following:
"the targeting operations have been intense since three years. Qusra witnessed more than 53 attacks carried out by colonists, 2700 trees cut down, 400 injured due to the Israeli violation, 6 cars burned down, 22 stop work orders served, and 18 sheep killed".
About Qusra:[i]
It is located 23 km to the south of Nablus city and is administered by Qusra village Council. Qusra is surrounded by Jurish (south), Talfit (west), Majdal Bani Fadil (east), and Mizpe Rachel colony (south).
Qusra is inhabited by 5644 people according to 2014 PBS population projections. Its total area is 8886 dunums that include 775 dunums of built up area.
The Israeli occupation confiscated 223 dunums of the village lands for the sake of:
Migdalim colony that devoured 155 dunums. It was built in 1984 and is inhabited by 152 colonists.
Bypass road no. 508 that took over 68 dunums.
According to Oslo Accords, Qusra is divided into area B (4323 dunums) and area A (4563 dunums).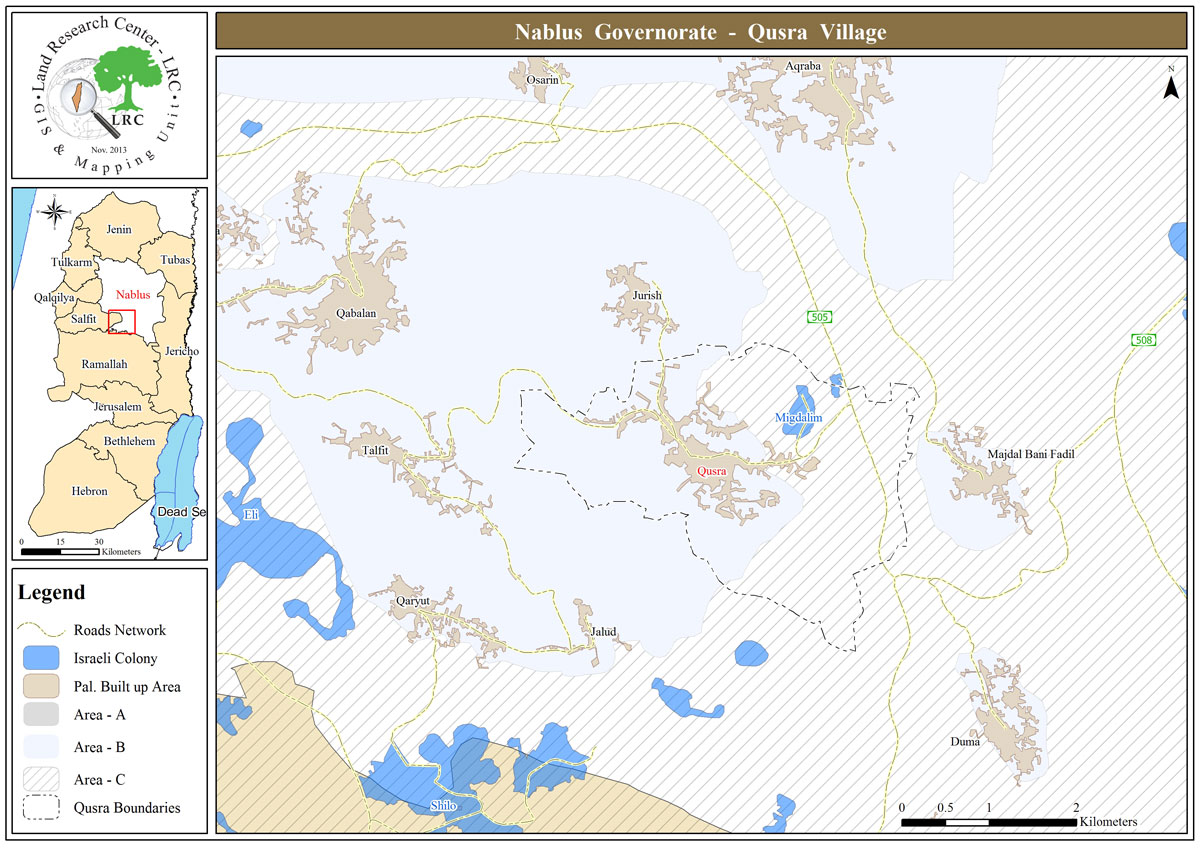 Map 1: The geographical location of Qusra and its lands classification
[i] Source: Geographic Information System- Monitoring Israeli Violations Team- Land Research Center
Prepared by
The Land Research Center
LRC