Burning 90 dunums of land in Nablus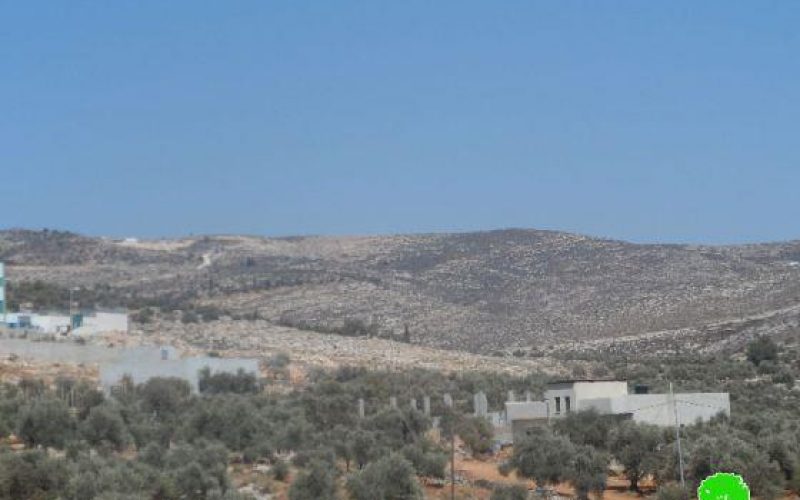 Violation: Setting fire to 90 dunums of pastoral lands
Date: 11/09/2013
Location: Deir al Hatab- Nablus governorate
Victims: people of Deir al Hatab
Perpetrators: colonists of Elon Moreh
Details:
On 11/09/2013, a group of Elon Moreh colonists set fire to vast areas of pastoral lands in Deir al Hatab village. Dry weeds helped spread the fire to reach around 90 dunums.
Picture 1: Elon Moreh colony
Pictures 2-4: The land targeted by colonists of Elon Moreh
The Israeli occupation banned Palestinian Civil Defense cars from arriving at the location which helped spread the fire for longer. The area on fire is already inaccessible to Palestinians for it is considered surrounding area of Elon Moreh so it is within buffer zone of the colony. T
he head of Deir al Hatab village council, Abdul-Karim Suleiman, stated to an LRC observer:
" The targeted lands had been planted with wheat and barley by the farmers of the village and some areas had been used as pastures but after the foundation of Elon Moreh, citizens were banned from taking advantage of their lands which became only pastures and now ashes."
Elon Moreh colony is considered a source of worry to the farmers of the region. Since its foundation in 1979, the people of the village clash with Israeli occupation almost on daily basis. The Israeli occupation chase after sheep; ban farmers from using their lands, cause electricity blackouts at intermittent times. The Israeli occupation confiscated 389 dunums of Beit al Hatab. There are 1097 colonists in Elon Moreh whose built-up area is 1,214 dunums.