Building new colonial units in Kadomim colony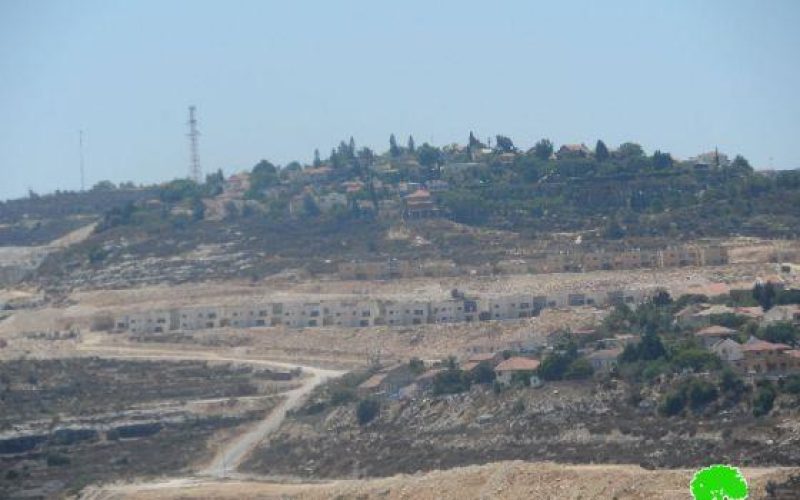 Violation: Building new housing units in Kadomim
Date: 18/08/2013
Victims: People of Kafr Qdom village
Perpetrators: Kadomim colony
Location: the eastern side of the colony
Details:
In synchronization with the renewal of the installed negotiations between Israel and the Palestinian authority sponsored by the US, the Israeli government started implementing construction tenders to build colonial units in the heart of the West Bank and Jerusalem. The tenders included building new units in addition to authentications on others.
This shows the Israeli mentality that does not want peace and reveals its real intentions.
"Kadomim" colony which is built on lands of Palestinian citizens, east of Qalqilia, is one of the most prominent colonies for their colonists are known for their continuous attacks, like expansion, land confiscation, beating farmers among others which embody the colonial project and its values and long-term plans that aim at replacing Palestinians with Zionist gangs that forge history.
Building a new colonial neighborhood:
The so called Settlements Committee in the West Bank began in executing the tender of building 40 housing units and a synagogue on the lands of Kafr Qdom from the east.
The tenders include building a neighborhood by building colonial units outside Kadomim colony and building roads to connect the new units with the colony, besides extending electricity and water lines to the new units.
Kadomim was build in the beginning of the seventies in the last century. It was built on the debris of a Jordanian army campy in 1967. The place was turned into a camp of the Israeli occupation army. In 1972, the military nature of the place began to change when housing units were first built. They kept building housing units until the colony has become what it is today.
Kadomim includes five colonial masses who take over 2000 dunums.
Kadomim participated in destroying the Palestinian environment by stealing vast areas of land, banning farmers from harvesting their olive trees & crops, and killing and injuring people.
The village main entrance which was used for over 60 years had to be closed by the Israelis on the pretext of ensuring the security of colonists.
What happens in Kadomim and other Israeli settlements is considered a blatant contravention to all the international norms and conventions that ban the occupying powers from changing the nature of the occupied land, and from transferring population from the occupying land to the occupied, and from forcing indigenous people to leave their land.